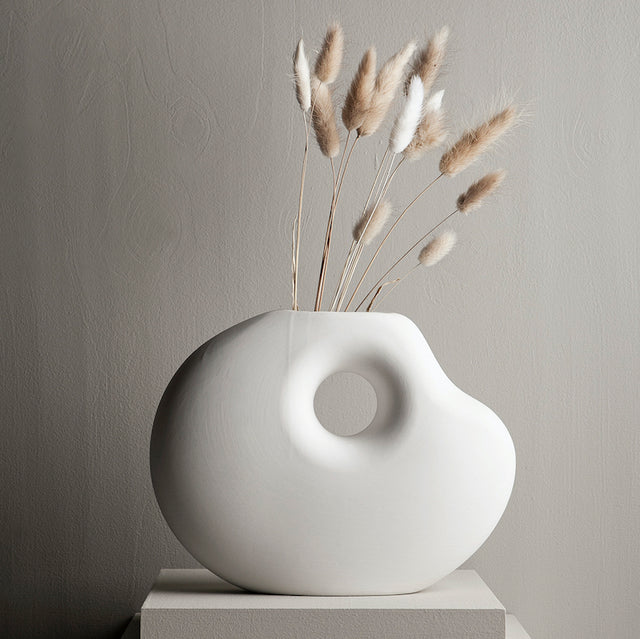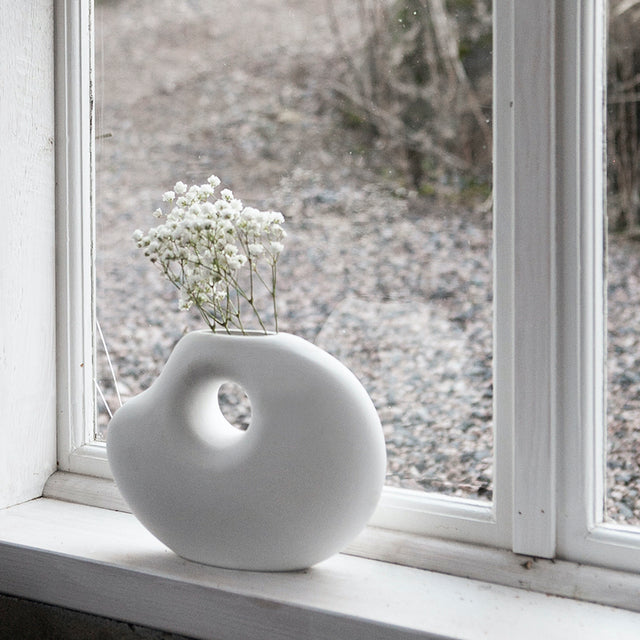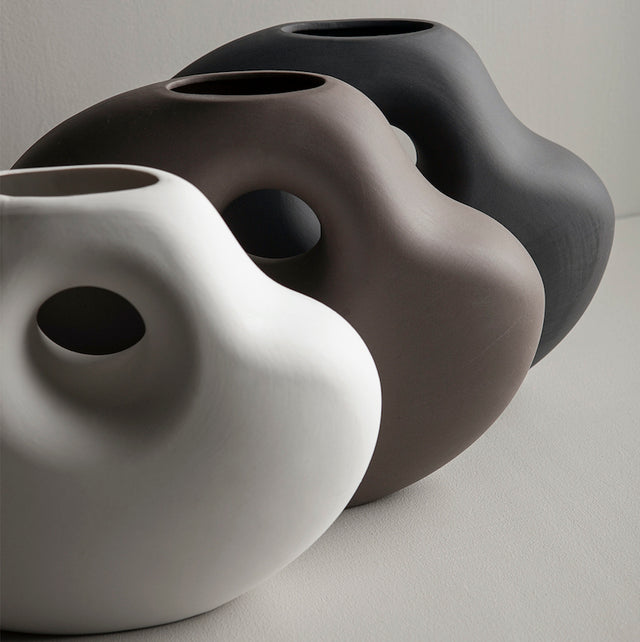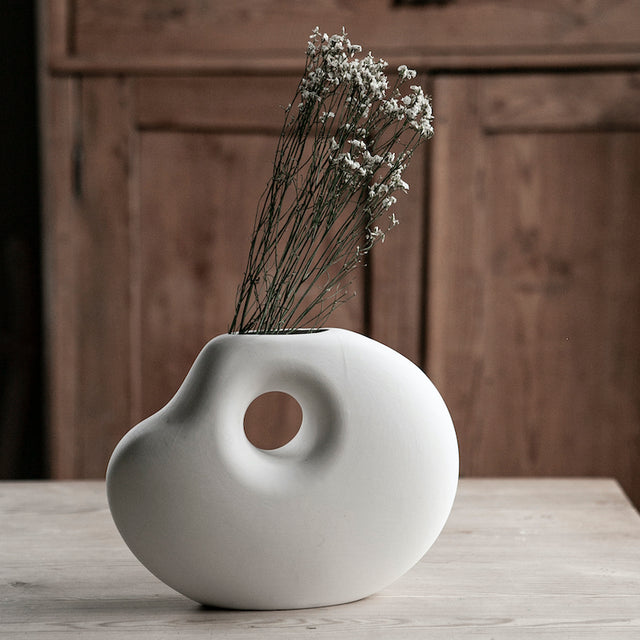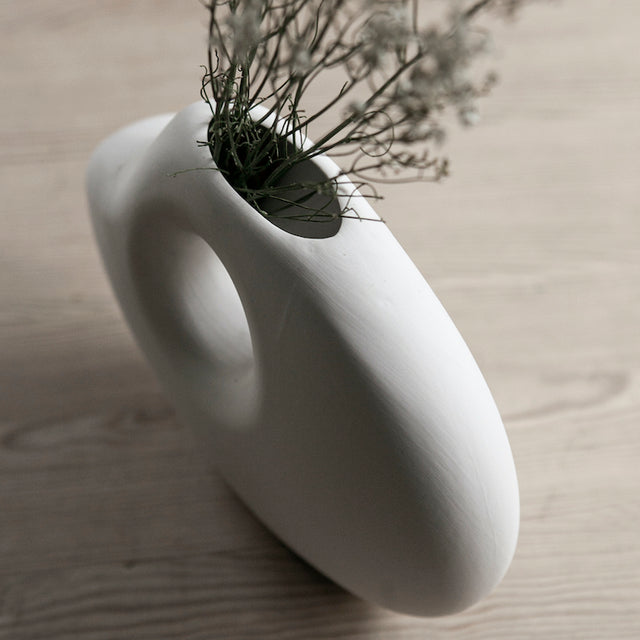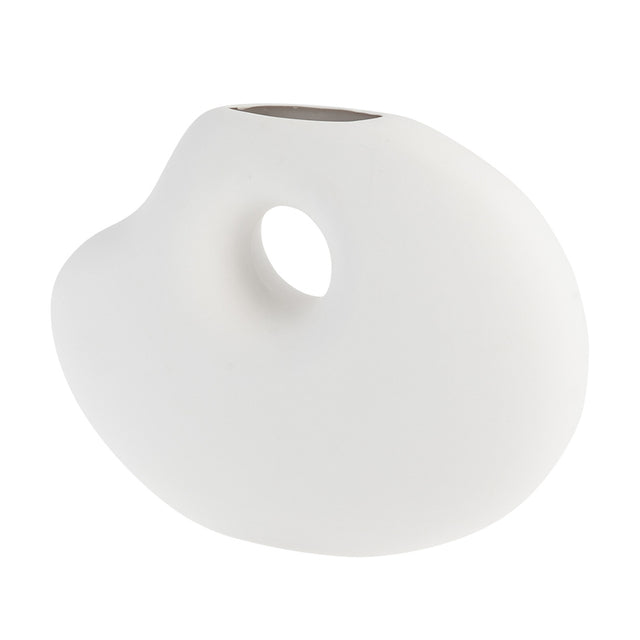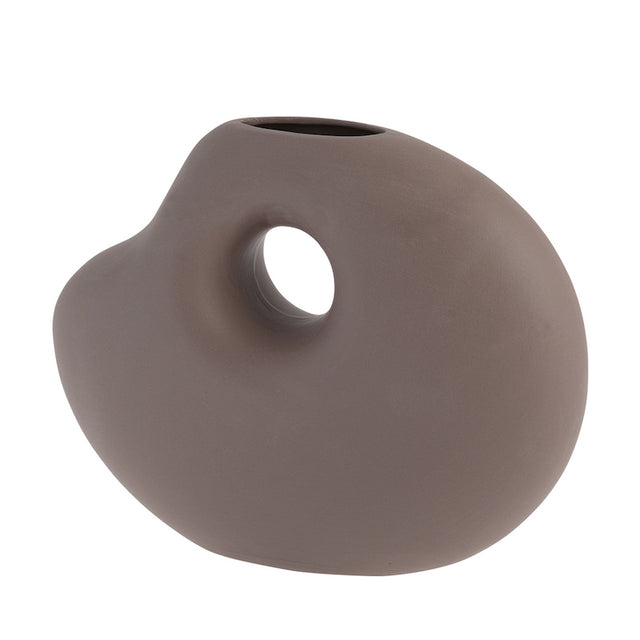 Design: Store Factory
A great flower vase made of unglazed ceramic with a very trendy look! With this vase you bring the Scandinavian style home. The colors white and aubergine-brown reflect the Nordic colors and give your home a Danish touch. The Storefactory vase is very trendy.
The Storefactory brand is best known for its unglazed and matt ceramics. The great surfaces made of unglazed porcelain and ceramics ensure a puristic look and are dreamlike home accessories.
The Lunden vase is a unique flower vase for dried flowers, grass and other decorations.
The sculptural shape is a beautiful object and fits into any home decor.
With the Lunden vase you can add a decorative accessory to every corner of your home. The vase looks very nice with dried flowers or branches.
Size: 23×6×19cm
Colour: white and brown.
Material: unglazed ceramic
We recommend using the vase without water.
Price incl. statutory VAT plus shipping
From 59 € value of goods free shipping!
Delivery time approx. 7 days.