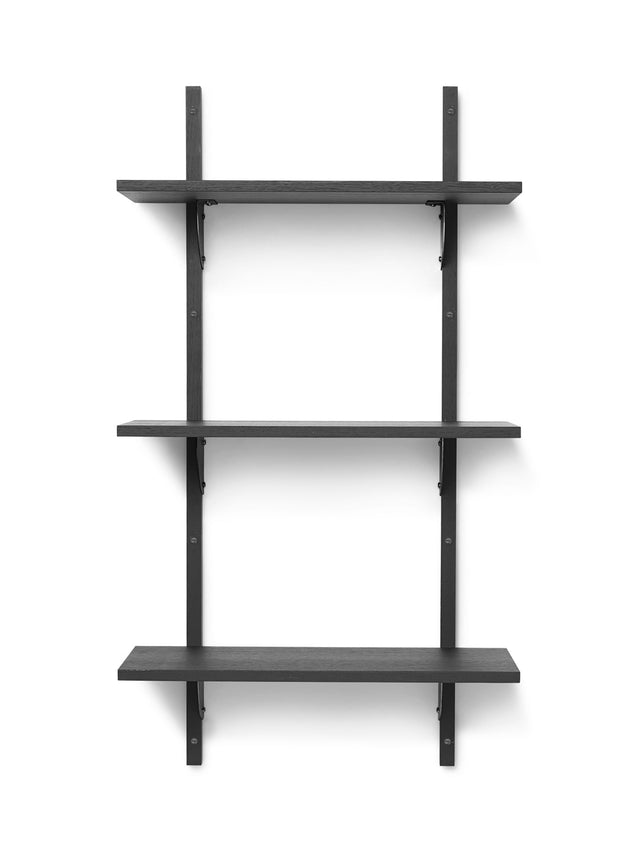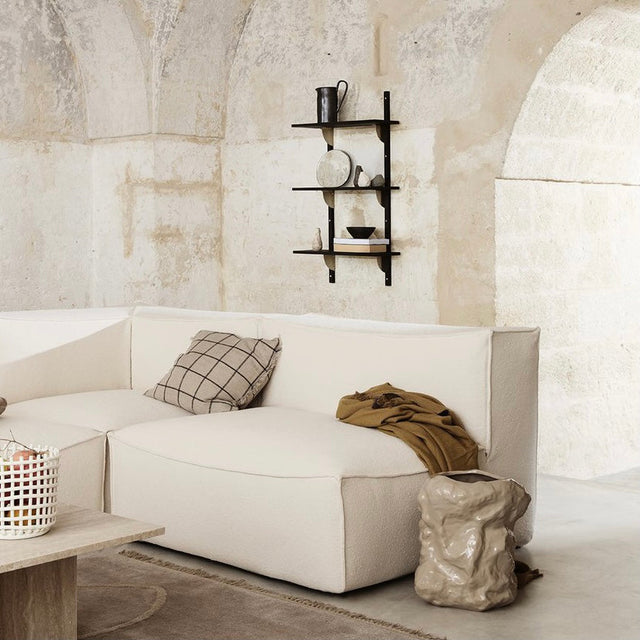 by fermLiving
Wall shelf Triple Narrow black Sector Shelf- ferm LIVING
Design: ferm LIVING
Sector Shelf is a new and modern take on a mid-century design shelving system, characterized by rugged simplicity and the classic combination of wood and brass. It is available in solid oak veneer or black-stained ash veneer, and with polished or blackened brass brackets. The shelf is available in two sizes and is mounted on the wall with visible screws and the corresponding side parts made of solid wood. You can use it to store your favorite items in the living room or your storage jars in the kitchen.
The shelf impresses with its modern and minimalist design and is a beautiful kitchen shelf or study shelf.
Material: black stained ash veneer, black metal bracket
Dimensions: W: 54 x H: 102 x D: 22.1 cm
Price incl. statutory VAT.
Free shipping.
Delivery immediately up to 3 days.