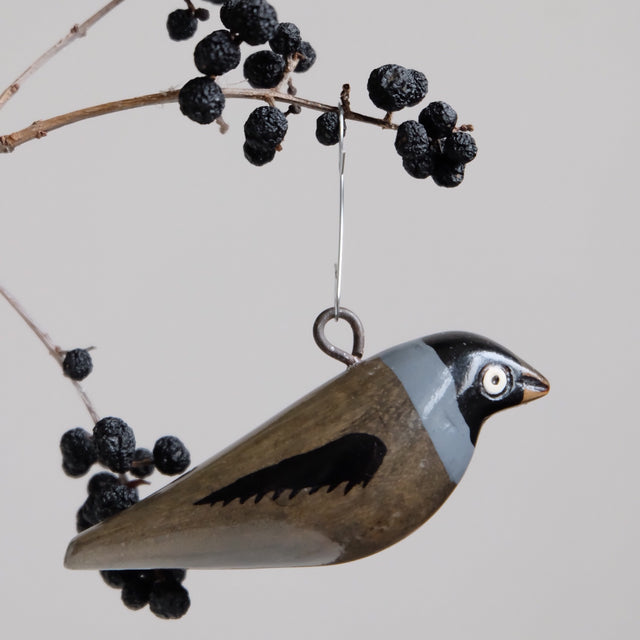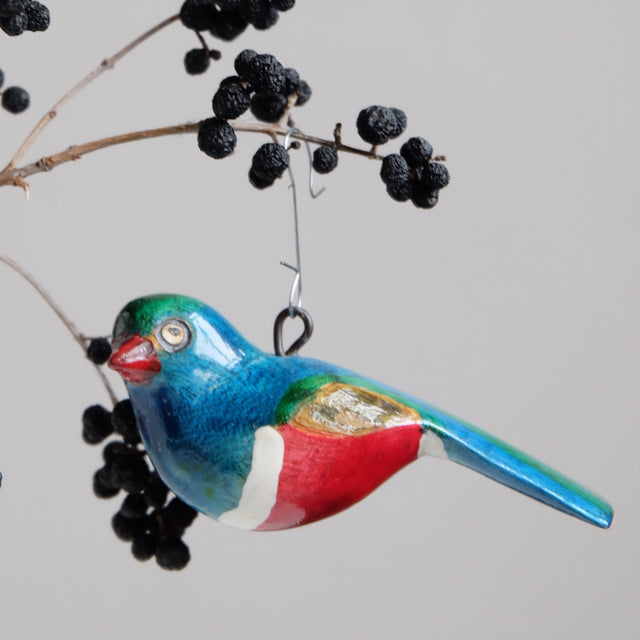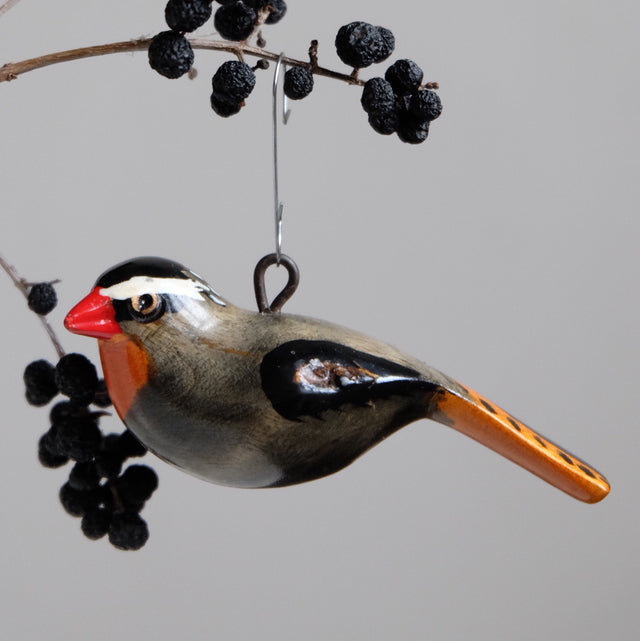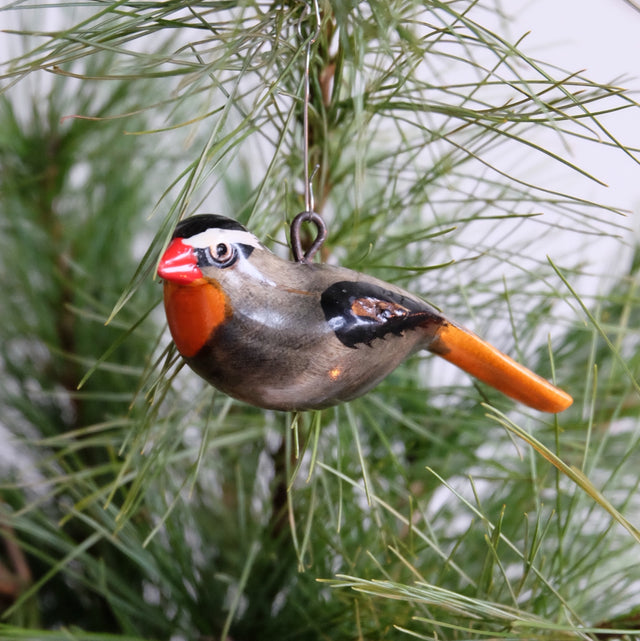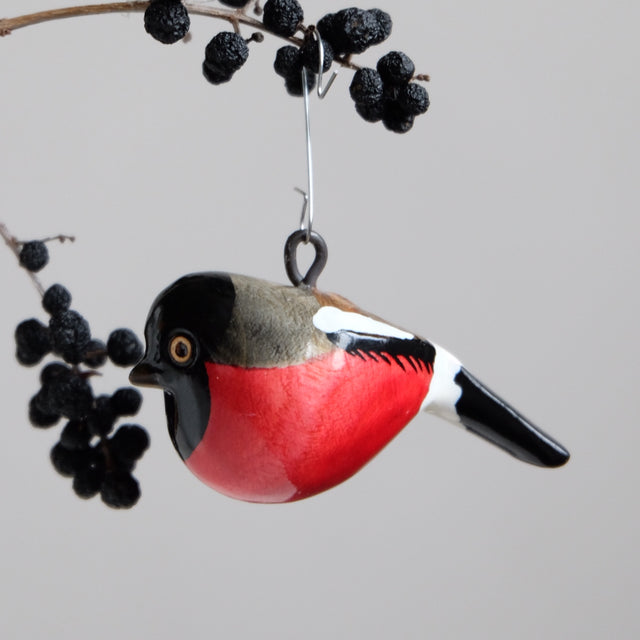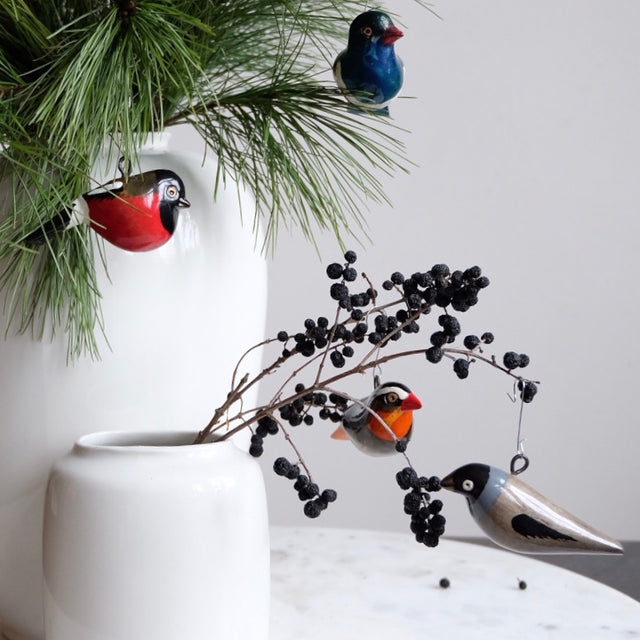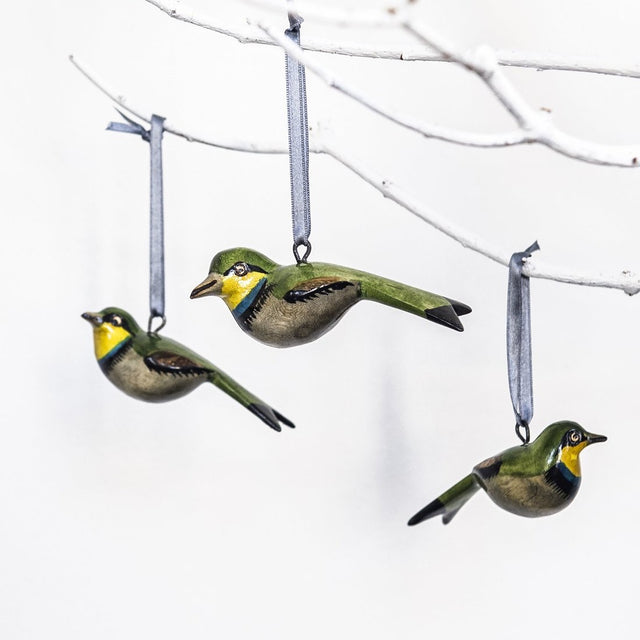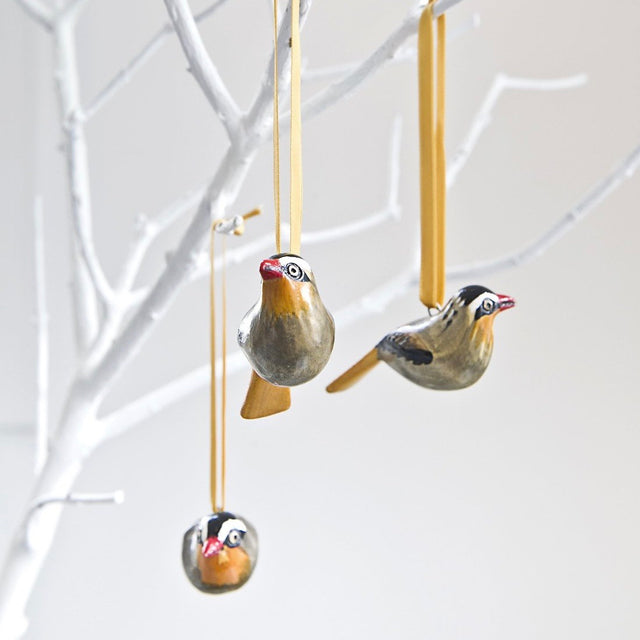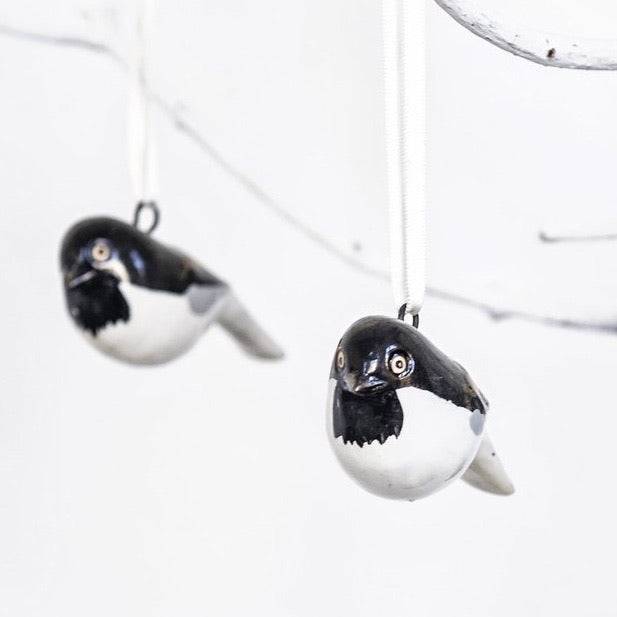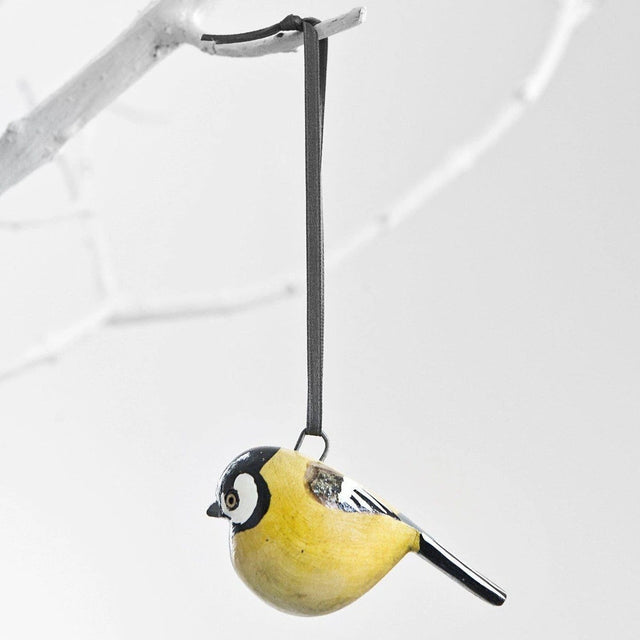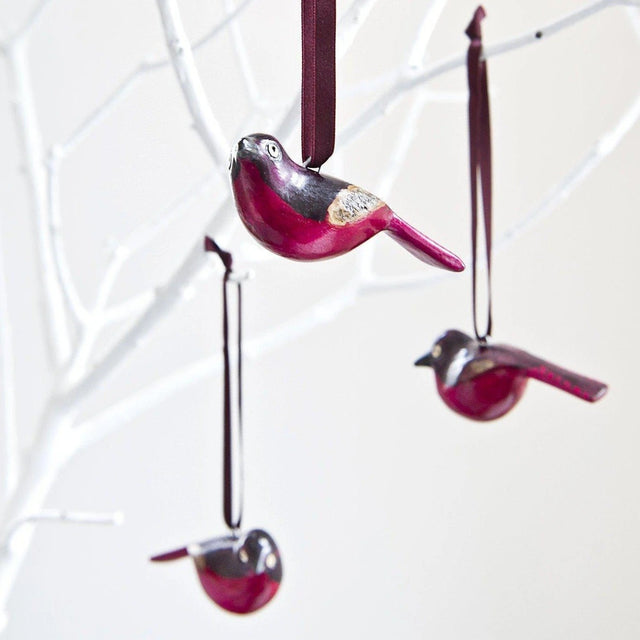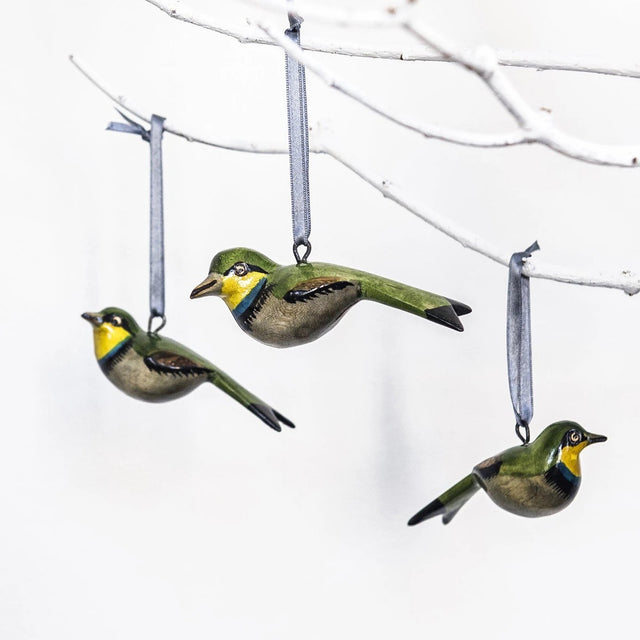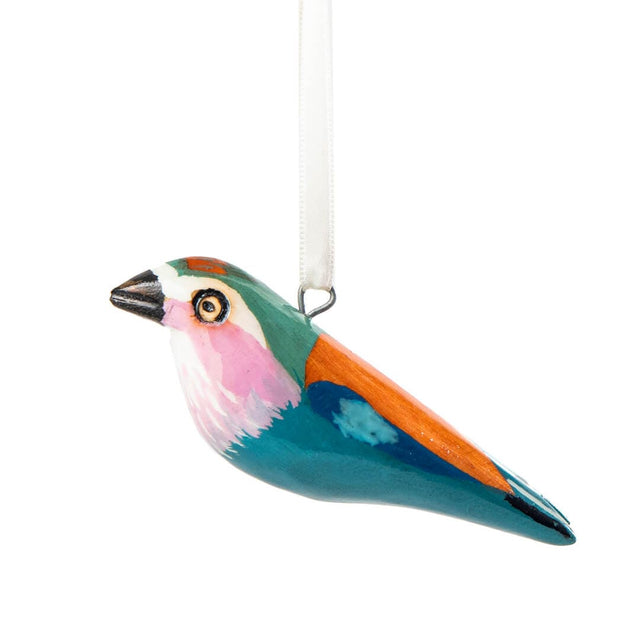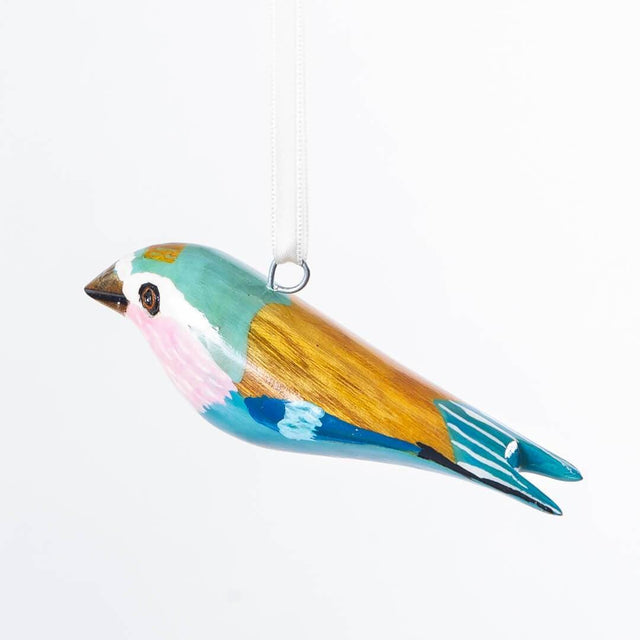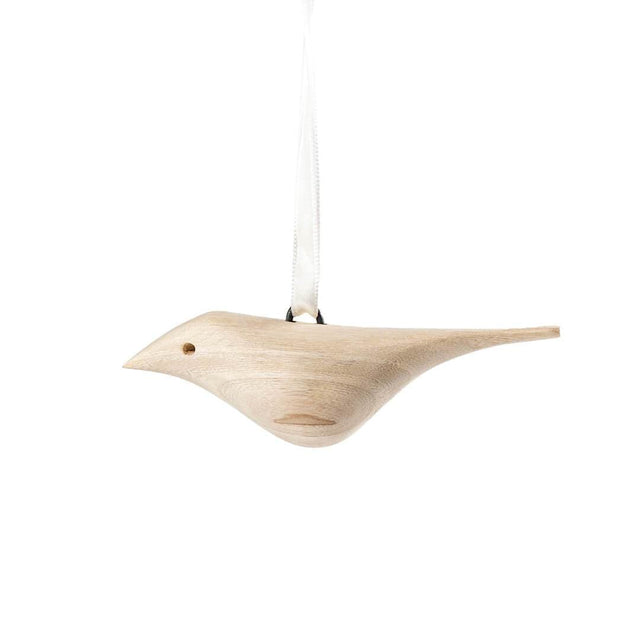 The designer duo Mari Martikainen and Minna Impiö originally produced bags and baskets with Kenyan women. Bag is called Mifuko in Swahili and that's why the two Finns named their company Mifuko.
In addition to bags and baskets, Mifuko now also makes beautiful, handcrafted wooden birds. Carved and painted from jacaranda wood, these hanging decorative birds bring joy into the home. They are made in Kenya and the attached plaque is hand signed by each artist.
Mifuko has been certified as a member of the World Fair Trade Organization (WFTO). The WFTO stands for the implementation and control of fair trade and fair wages. In addition, Mifuko finances local projects that greatly improve the lives of the artists and their families.
Mifuko has been supporting the artists for years and has developed these decorative birds with Nicodemus, Cecilia, Benjamin and David.
Material: wood, hand-painted or natural
Size: L 8-10cm, W 5cm
Price incl. statutory VAT plus shipping

From an order value of 59€, delivery is free of charge!
Delivery time immediately up to 3 days.