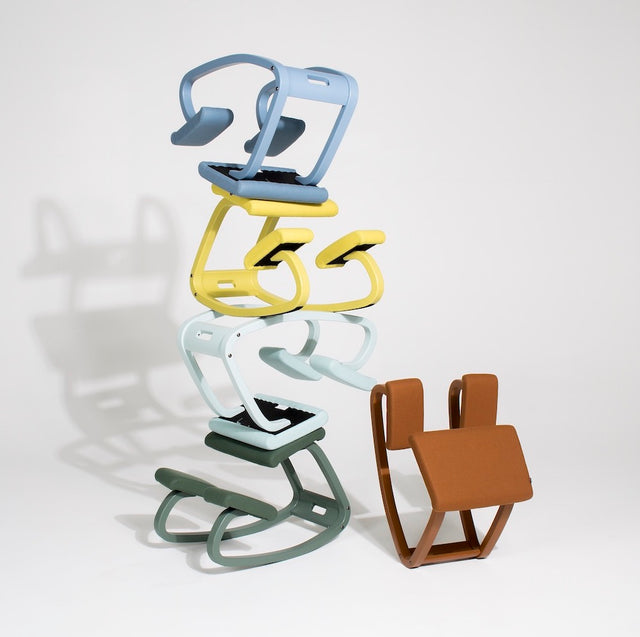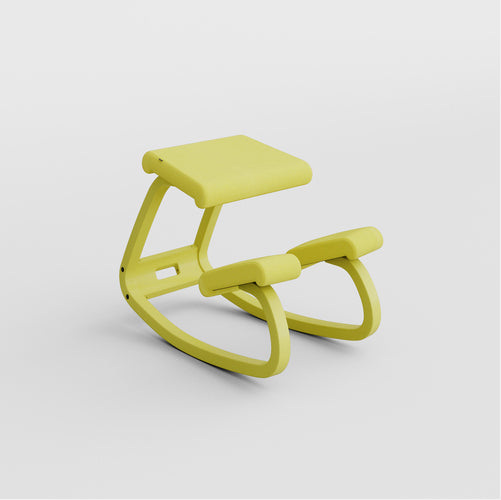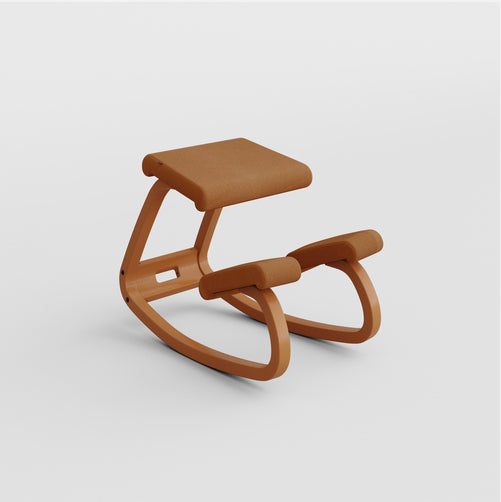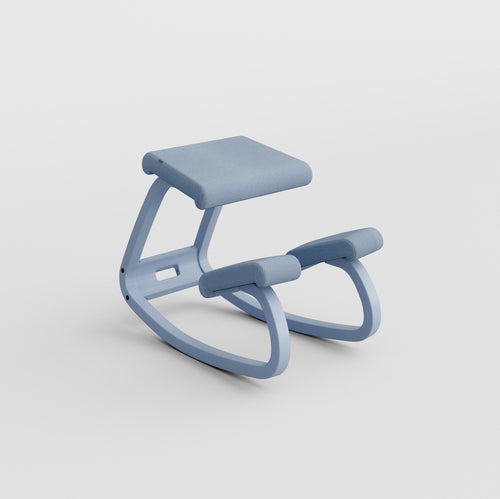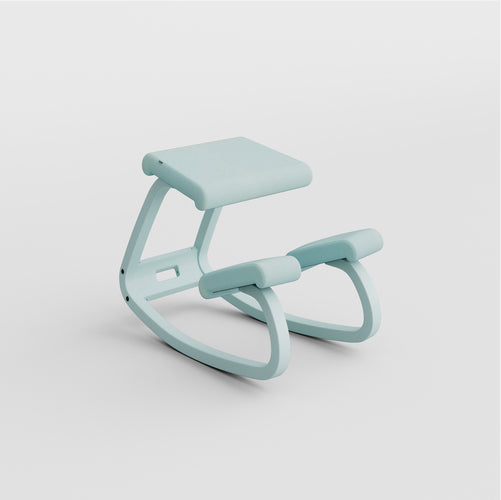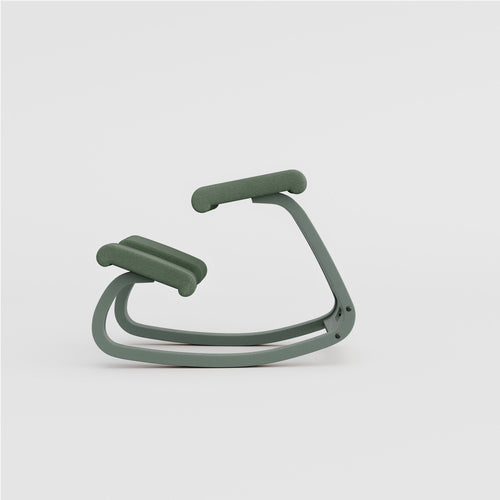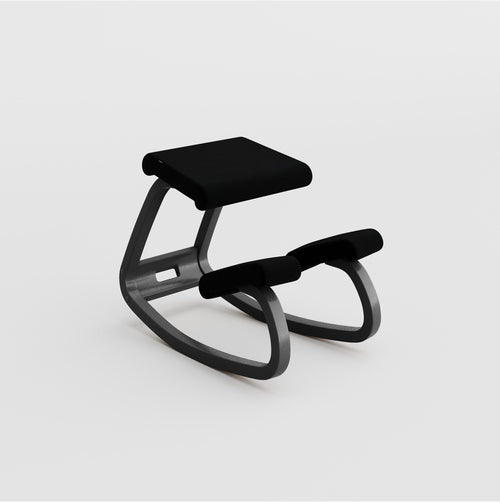 by Varier
Variable Monochrome - Varier kneeling chair
Design: Peter Opsvik for Varier Furniture
The Monochrome series is a colorful homage to the innovation and more than 40 years of history of the Variable chair. The original design remains unchanged and is complemented by a whole new palette of bold shades.
The Variable ™ seating furniture is a design icon with recognition value. The ergonomic chair was first introduced in 1979 during the Copenhagen Furniture Fair. It was one of the first prototypes of Hans Chr. Mengshoel's balans concept. As the name suggests, the chair allows for a variety of positions. Its curved runners promote gentle rocking movements and thus help to prevent tension when working. The hips are stretched in the slightly inclined seat angle. The two cushions under the seat can be used to rest the shins, one foot, or both feet. Forwards, sideways or backwards - as you like. The chair is an open construction and the design dispenses with any kind of mechanical adjustment options. It is lightweight and can be easily moved.
Peter Opsvik (born 1939) is a Norwegian industrial designer, educated at Bergen College of Applied Art and Norwegian State College of Applied Arts in Oslo. He has worked as a freelance industrial designer since 1970. In his Oslo studio, he and seven colleagues create product designs that solve real-world problems. Over the years, he has repeatedly challenged our classic seating habits with unconventional seating solutions. With his playful, human-oriented approach, he breaks with norms such as "sit properly" or "sit still" in his work.
The wooden runners are treated with an eco-friendly water-based paint, matching the color of the upholstery, to showcase the iconic shape of the chair.
Dimensions: W 52cm x D 72cm x H 51cm
Material: FOREST NAP - 95% wool, 5% nylon

The Variable ™ is made from beech plywood. The plywood is treated through a forming process that uses heat and pressure to combine and bond layers of veneer. This iterative process gives the layers their characteristic shape. All wooden parts are flexible and stable, they give you a sitting experience that is never static. For a beautiful and durable finish, the plywood is covered with an ash veneer that is hand sanded and coated with water-based varnishes.

Price incl. statutory VAT.
Free shipping delivery.
If the goods are in stock, the delivery time is 3 working days, otherwise the chair will be made to order in 4 weeks. You can see the immediate availability in the item overview under Quantity in stock.