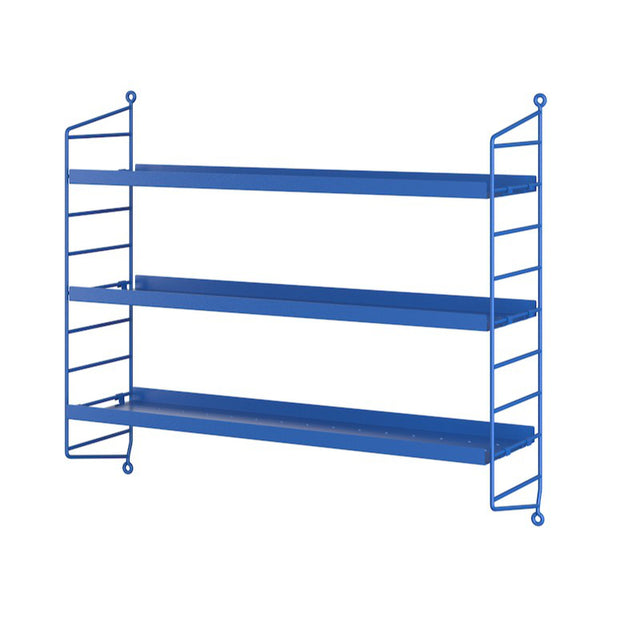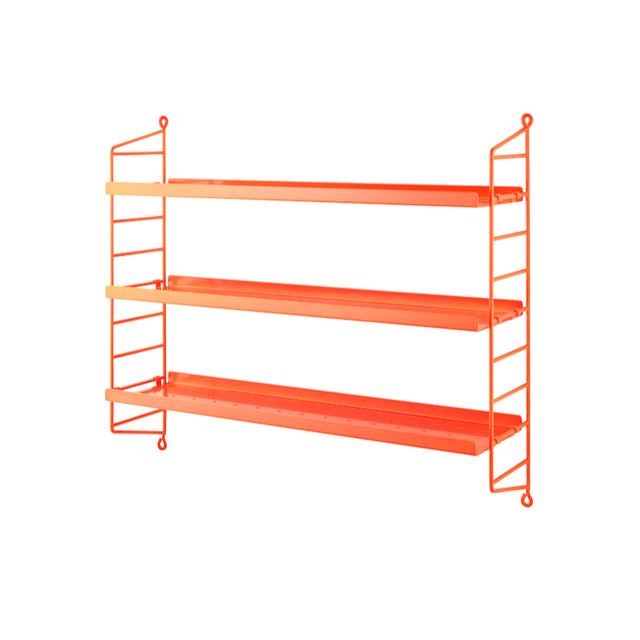 Design: String Furniture
With the String Pocket wall shelf, String Furniture has rethought the shelf and put the most important elements together in one box. This makes the Pocket wall shelf set perfect for anyone who likes order in their home.
The String Furniture wall shelf can be used anywhere in the home.
String Pocket is a complete hanging shelf with two panels and three shelves in different colours. The String Pocket shelving system can be combined in many ways and is available in great colours!
Size: H 50 x D 15 x W 60 cm
Material: coated steel with fine structure
It includes the following products: two wall ladders, 3 shelves.
Materials are recyclable. Made in the EU.
Price incl. 19% VATFree shipping. Delivery time from the day of the order for stock items up to 3 days.
If the goods are not in stock, the waiting time is approx. 5 weeks.
This item is part of our custom concept for bespoke items. Due to the individual configuration by the customer, the article is specially made accordingly. Please note that this item cannot be exchanged or returned.