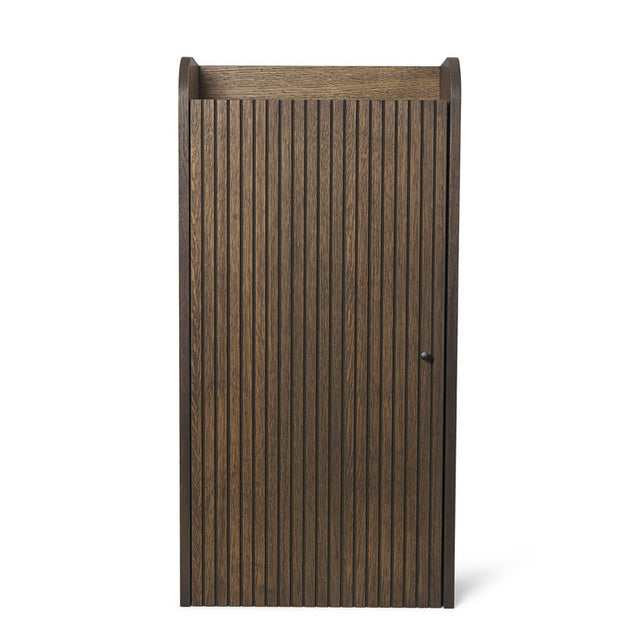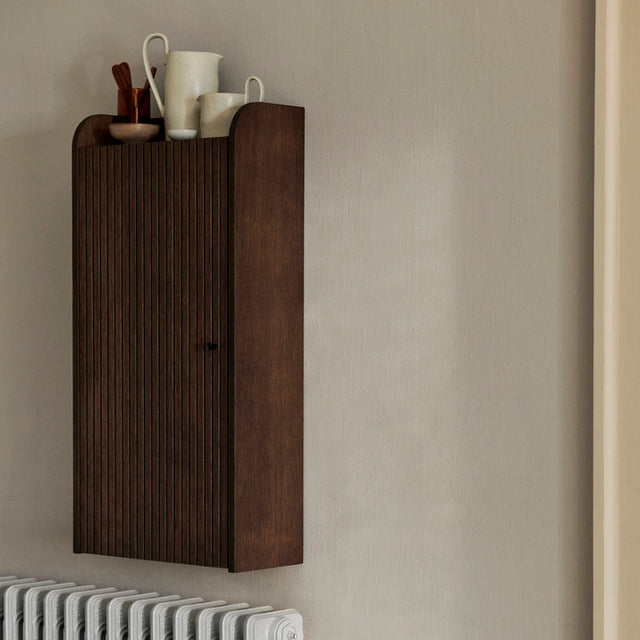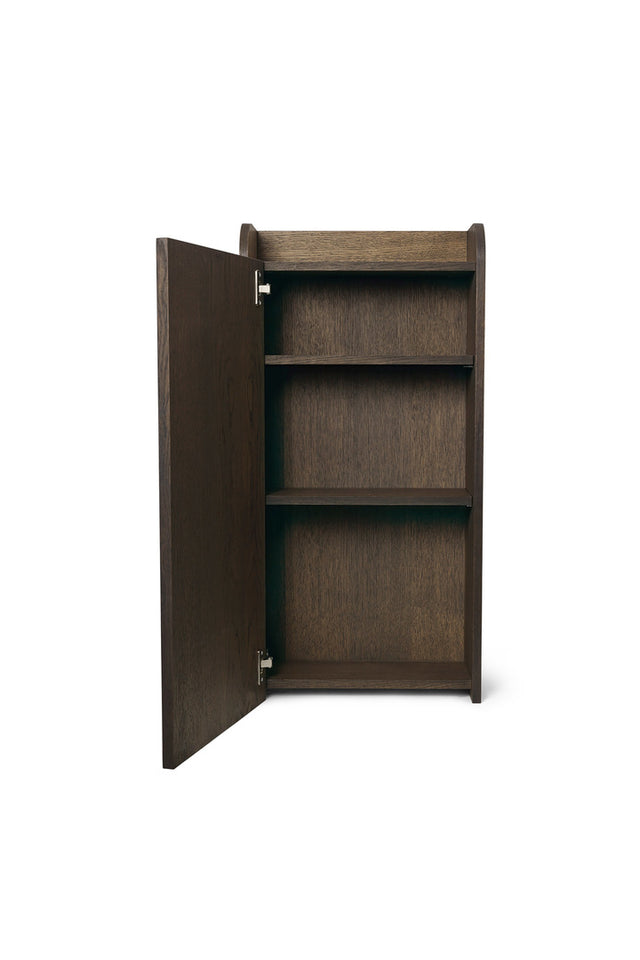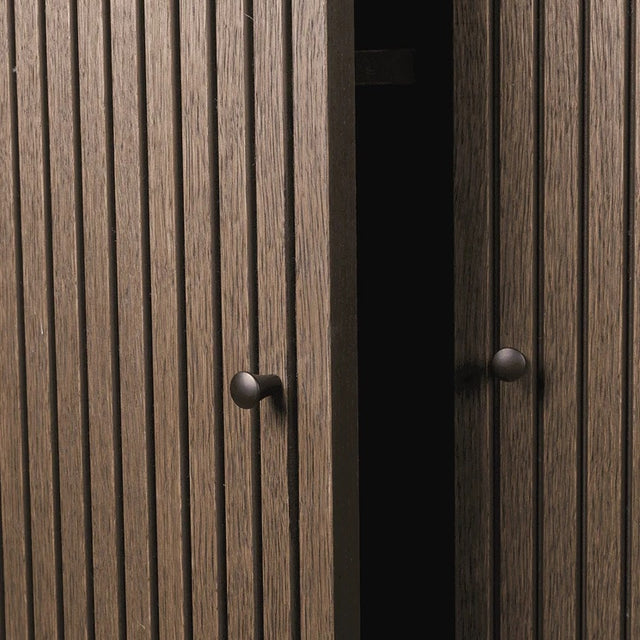 by fermLiving
Sill wall cabinet dark oak - ferm LIVING
Design: ferm LIVING
Made from FSC® Mix-certified oak veneer with an MDF core, the Sill wall cabinet is a decorative and versatile storage solution. The name Sill derives from the French sillon, which means "groove" - ​​and grooves also adorn the doors of the closet. You can use the versatile and functional Sill wall cabinet anywhere in your home - for your favorite cups in the kitchen, for your favorite objects in the living room or for keys and other small items in the hallway.
Size:
W: 42.5 x H: 85 x D: 19 cm
Material:
FSC® Mix-certified oak veneer with MDF core. Dark stained with carved doors
Care Instructions:
Wipe clean with a damp cloth
Price incl. statutory VAT.
Free shipping!
Delivery time 10 days.
Attention forwarding agent! The goods are delivered to the curb. Carrying aids for delivery must be organized independently!