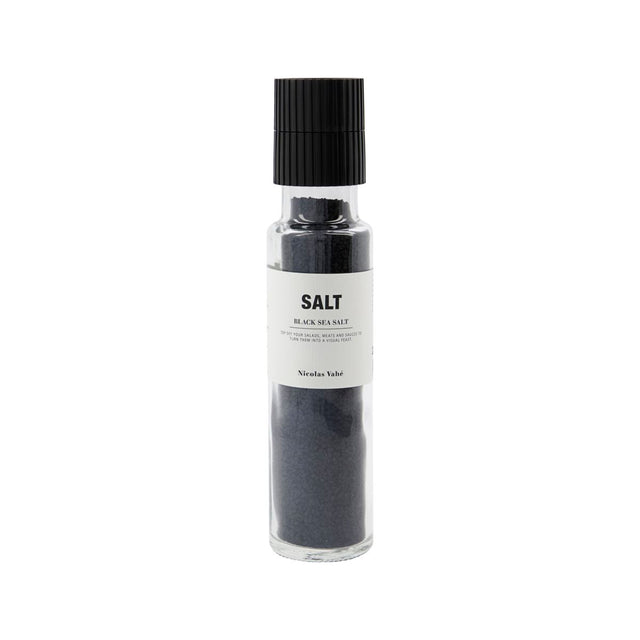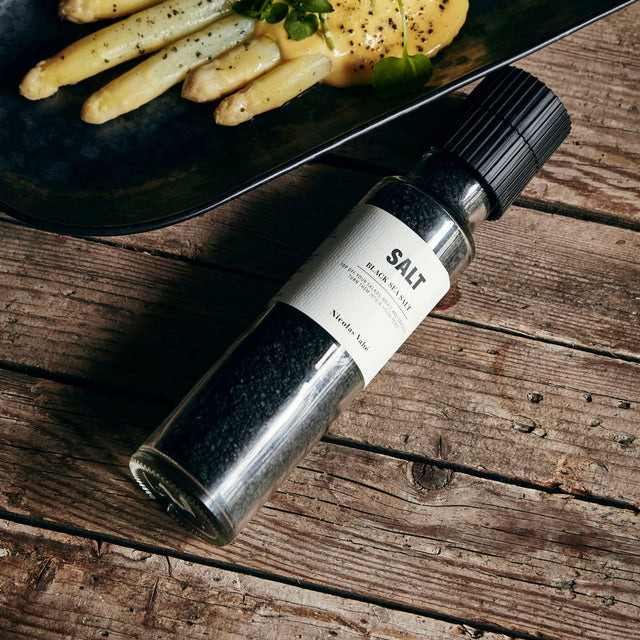 Round off your dishes perfectly. This Nicolas Vahé sea salt is mixed with activated charcoal to add an intriguing touch to your cooking. Since the eye always eats, the deep black color of the salt enhances every meal. Give your soft-boiled eggs, salads, meat or sauces the perfect seasoning with this salt and make your feast a feast for the eyes at the same time. The salt is supplied in a ceramic mill that grinds the contents particularly finely. This releases oils that make your dishes even more aromatic.
Ceramic grinder, refillable
Contents: 320g
sea ​​salt, activated charcoal
The products of the French brand Nicolas Vahé have become real classics in the kitchen. Regardless of whether you use the products during cooking or to taste - the fine selection of spices gives your dishes a fine and elegant touch. Surprise a dear gourmet with these spice mixtures and fine appetizers from Nicolas Vahé for holidays, a special occasion or just because.
Price incl. statutory VAT plus shipping
From an order value of €59, delivery is free of charge.
Delivery time immediately - 3 days.