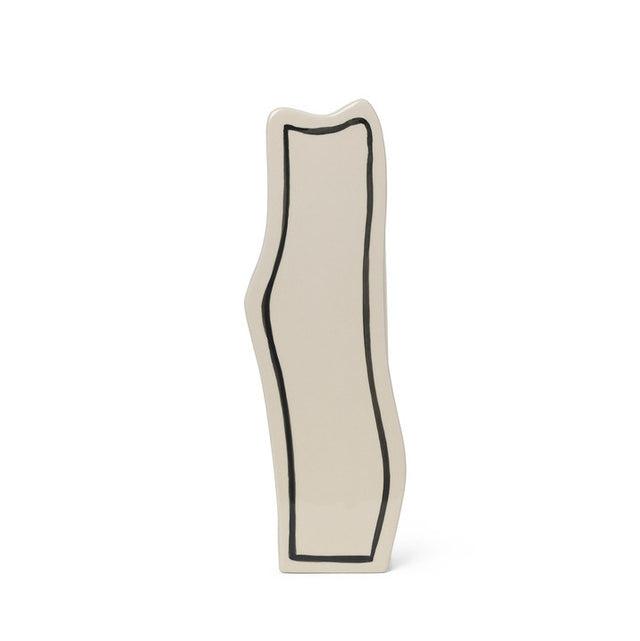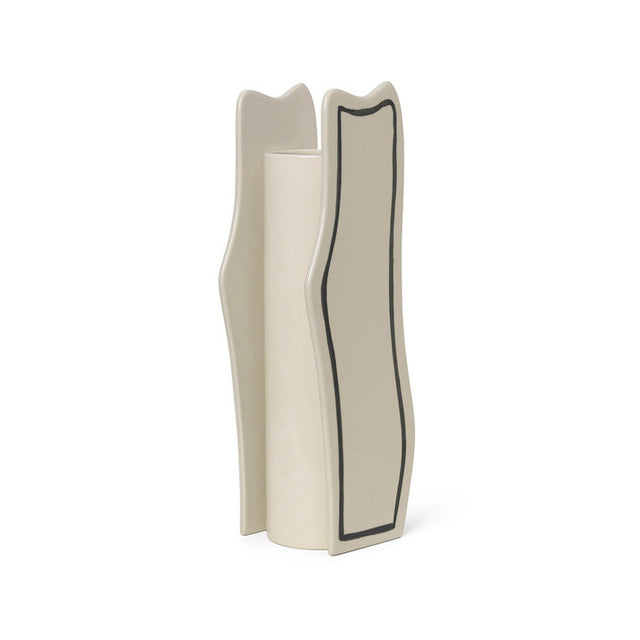 Design: ferm LIVING
The paste vase plays with 2D and 3D silhouettes, creating a compelling home accessory for your home. Consisting of two identical flat ceramic plates attached to a cylindrical vase, the distinctive design gives the impression of a copied 3D effect.
The highlighted black contours have been hand-painted and give the vase a playful expression. Put your favorite flowers in the paste vase and place them on the windowsill, dining table or shelf in the living room to add a special touch to the room.

Fill them with your favorite flowers or let them speak for themselves as signature beauty. The flower vase is a great object for interior design and a beautiful decorative object for the home.
The ceramic is glazed, which makes the surface of the ceramic vase for flowers look very elegant and decorative.
Size:

W: 12 x H: 35 x D: 9 cm
Material:
Glazed earthenware with painted details
Vase opening: Ø: 7 cm / Ø: 2.76 in. Registered design
Care Instructions:
Rinse in lukewarm water
Please note:
This piece is handmade. The pattern may vary
Price incl. statutory VAT.
Free shipping!
Delivery time 30.3.23.