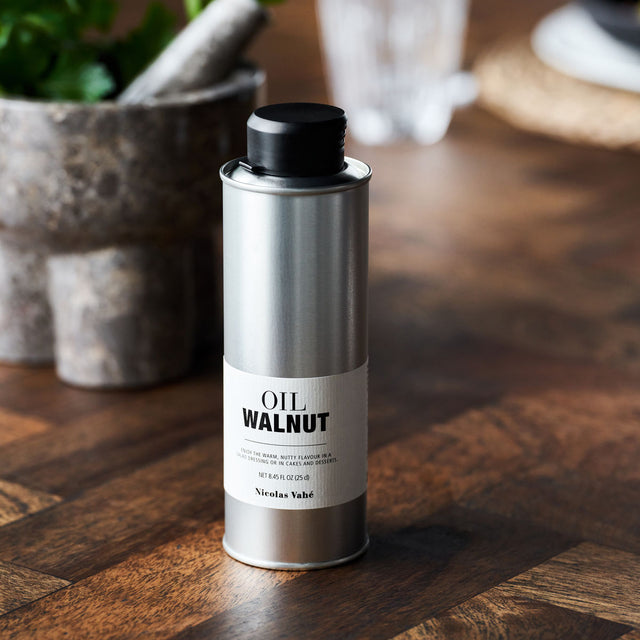 by Nicolas Vahé
Extra virgin olive oil with truffle - Nicolas Vahé
This delicious oil by Nicolas Vahé is an extra virgin olive oil flavored with white truffle. Add the elusive and distinctive taste of the expensive truffle to your cooking and drizzle the oil over salads, risotto and pasta.
Your boiled potatoes, steak, fish or poultry are also refined with the white truffle oil.
The oil is not suitable for cooking as the heat destroys the taste.
Contents: 250ml Extra virgin olive oil, 3% truffle aroma.
The products of the French brand Nicolas Vahé have become real classics in the kitchen. Regardless of whether you use the products during cooking or to taste - the fine selection of spices gives your dishes a fine and elegant touch. Surprise a dear gourmet with these spice mixtures and fine appetizers from Nicolas Vahé for holidays, a special occasion or just because.

Price incl. statutory VAT plus shipping
From an order value of €59, delivery is free of charge.
Delivery time immediately - 3 days.