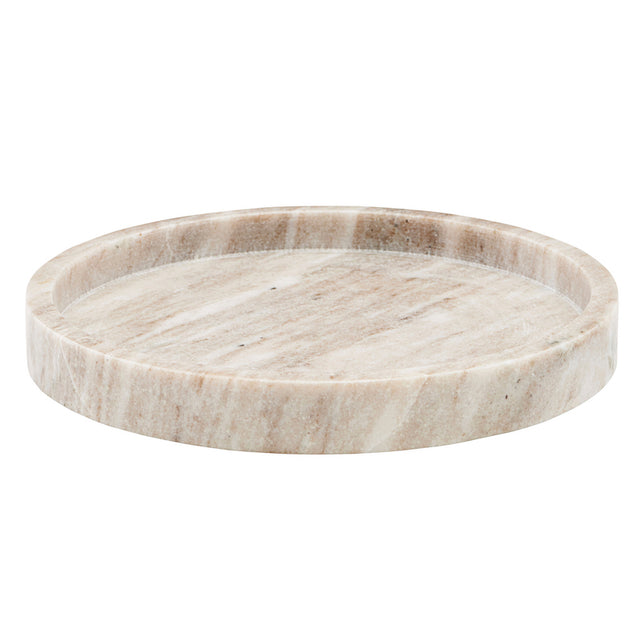 by Meraki
Marble tray round Ø25CM
Design: Meraki
This beautiful marble tray from Meraki is ideal for serving snacks or storing things.
The tray has a natural look with calm beige nuances that give it a timeless and exclusive look. You can use the tray in the bathroom to store creams, perfumes and make-up, or use it as a serving tray in the kitchen and combine it with other colors and materials to create your personal and unique look.
The Marble tray by Meraki is also very suitable as a shelf for salt and pepper shakers.
Size: h: 3 cm, Ø: 25 cm
Material: marble
Note: This product is a one-of-a-kind piece, so the finish may vary.
Price incl. statutory VAT.
Free shipping!
Delivery time immediately up to 3 days.