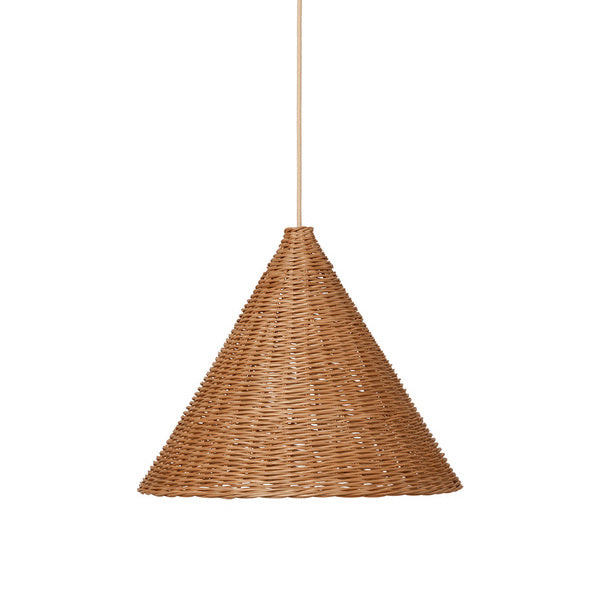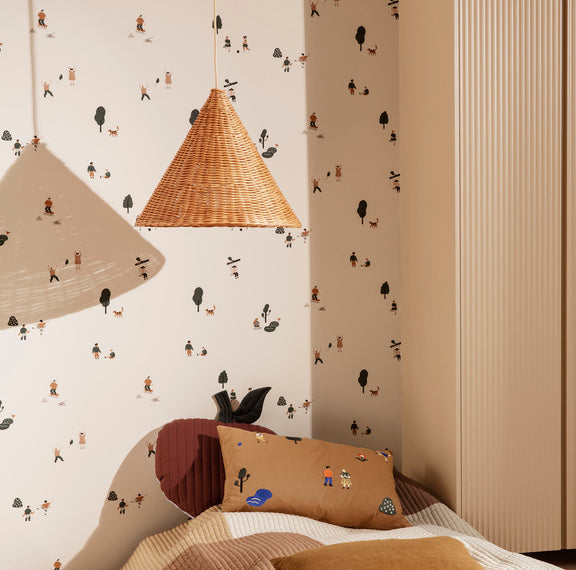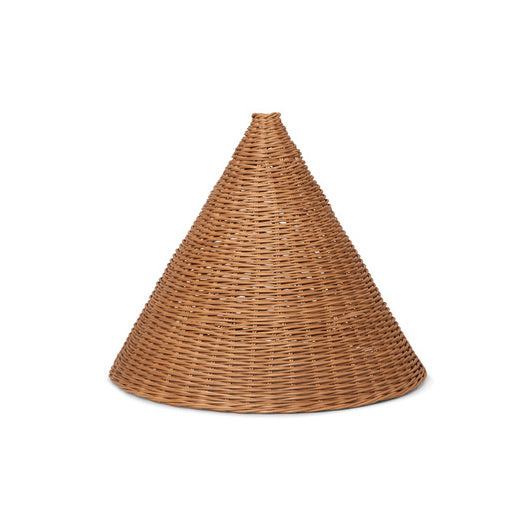 Design: ferm LIVING
Handwoven from natural rattan, the Dou lampshade celebrates the delightful contrast between geometric shapes and the material's organic, textural characteristics. This hanging lamp is characterized by oversized dimensions and a soft, pleasant light. The shade lets the light shine through the woven rattan and adds structure and tactility to your living area.
Rattan is a natural material that has an authentic look and radiates a warm vibe. The lampshade looks very decorative and is a dreamlike light for the interior.
Material:
braided rattan. Inside: iron construction
The lamp cable including socket must be ordered separately! You can find the article under Lamp Holder Fabric .
Please note: this is a hand braided item, small variations in color and shape may occur
Light source: Max 12 watt LED. 2.8 m textile cable with foot switch.
Certifications: CE, IP20, Class II. Only approved for EU/NO/CH/UK.
Care Instructions: Wipe clean with a damp cloth
Price incl. statutory VAT.
Free shipping!
Delivery time immediately - 10 days.