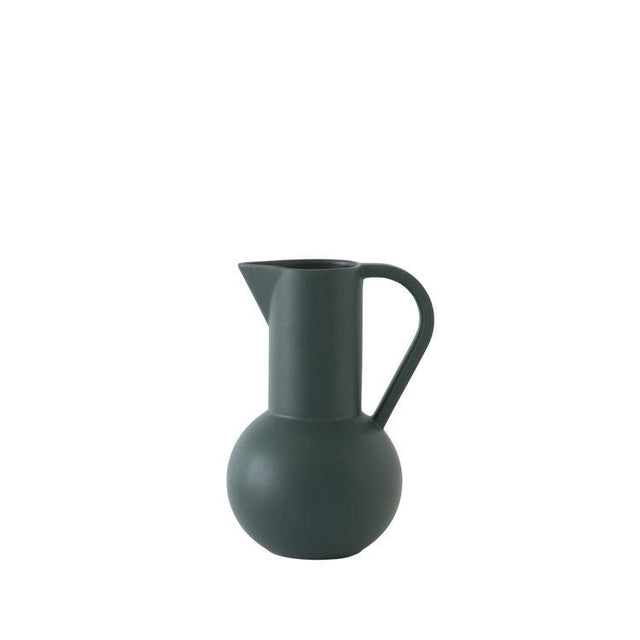 by Raawii
Carafe M by Raawii from the Strøm series
Design: Nicholai Wiig Hansen for Raawii
Inspired by the design language of Cubism from the early 20th century, the ceramic series Strøm is a very decorative ceramic series. Nicholai Wiigh Hansen shaped the Raawii universe through experimental sketching and modeling techniques. Colorful and clearly shaped, the vases, bowls and carafes are almost iconic. The result provides a refined simplicity of geometric shapes and colors translated into functional everyday objects.
Decanter: Ø 15 × H 24 cm, capacity 1.5 L
Material: earthenware. Do not fill in boiling water!
Care Instructions: Hand wash only.
Price incl. statutory VAT plus shipping
From an order value of 59€, delivery is free of charge!
Delivery time immediately up to 3 days.