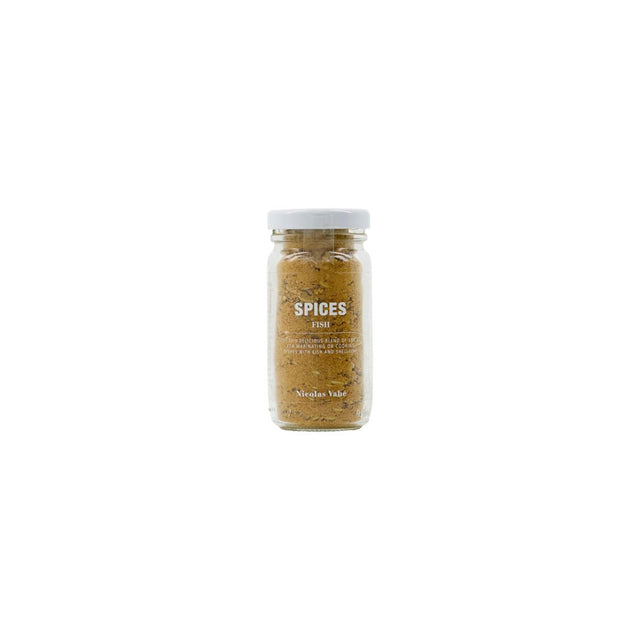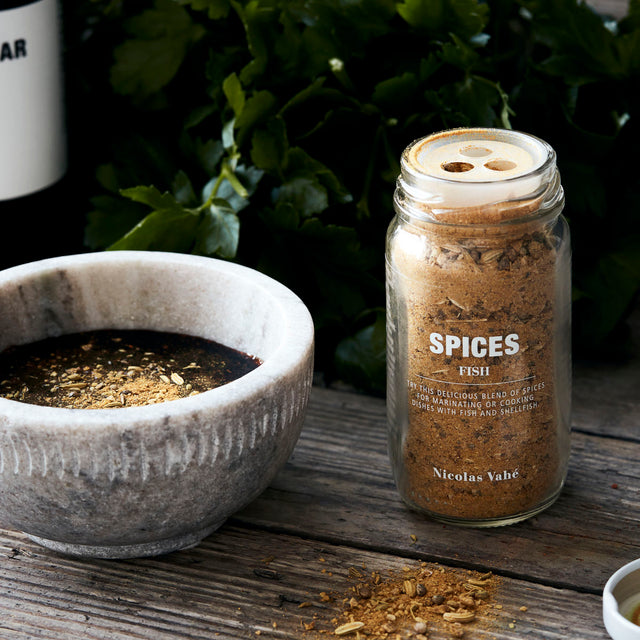 If you want to eat fish tonight, spice it up with Nicolas Vahé's Fish Spice Mixture. The mix is ​​perfect for anything from fried fish to shellfish to a fancy fish dish.

Contents: 55g Ginger Powder, Garlic Powder, Anise, Turmeric Powder, Fennel Seed, Coriander Seed, Dried Lemon Peel, Paprika, Lemon Oil.
The products of the French brand Nicolas Vahé have become real classics in the kitchen. Regardless of whether you use the products during cooking or to taste - the fine selection of spices gives your dishes a fine and elegant touch. Surprise a dear gourmet with these spice mixtures and fine appetizers from Nicolas Vahé for holidays, a special occasion or just because.

Price incl. statutory VAT plus shipping
From an order value of €59, delivery is free of charge.
Delivery time immediately - 3 days.