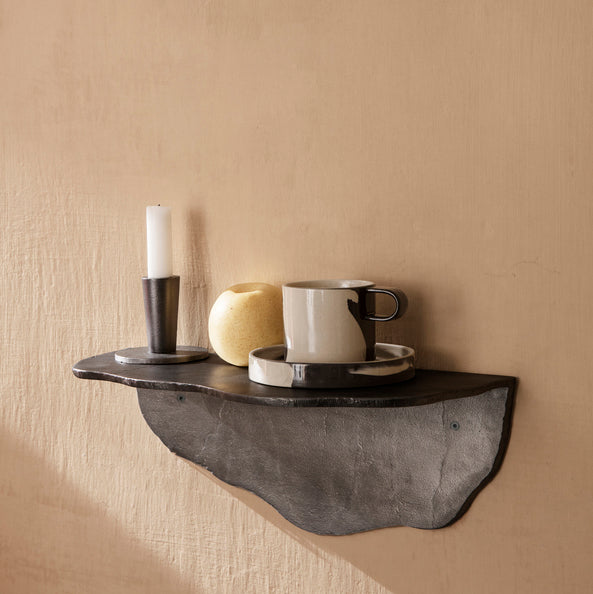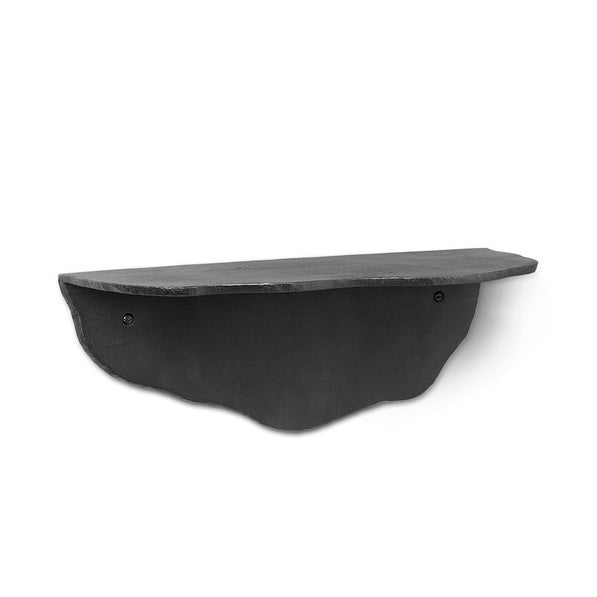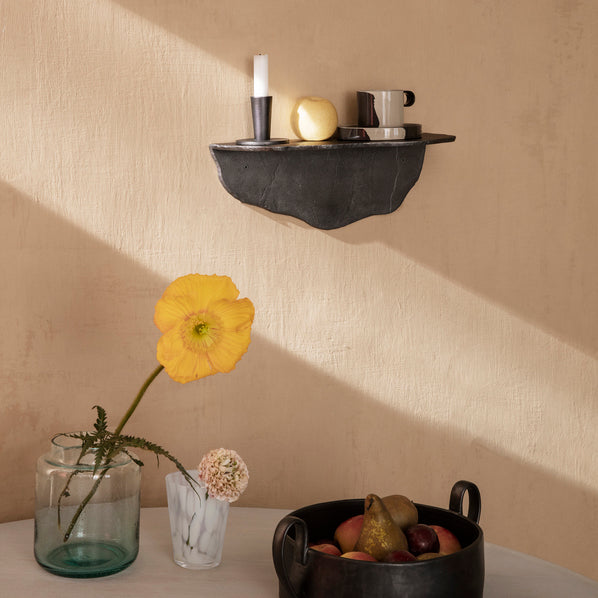 by fermLiving
Fracture Shelf black - wall shelf from ferm LIVING
Design: ferm LIVING
Decorative and functional, this cast 100% recycled aluminum shelf takes on the rough and jagged look of the material, with the cast metal surface reflecting the look and texture of broken natural stone. FermLIVING's Fracture Shelf can be hung in two directions, so it can create two different atmospheres.
Especially in the entrance area, the shelf can be decorated with other home accessories to create a wardrobe situation. The metal looks particularly high-quality and at the same time it convinces with its elegant design.
Size: L
: 40.7 x H: 15 x D: 18 cm
Colour: gray or black
Material: 100% recycled brushed aluminum
Price incl. 19% VAT
Free shipping.
Delivery time for goods in stock immediately -7 days.