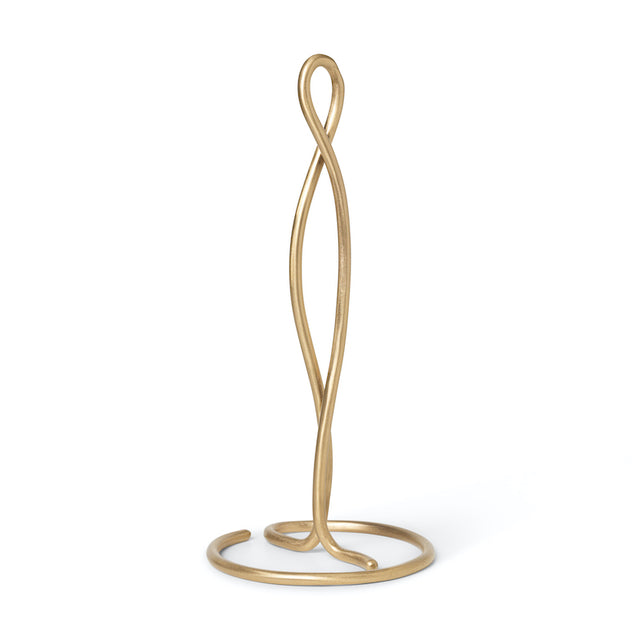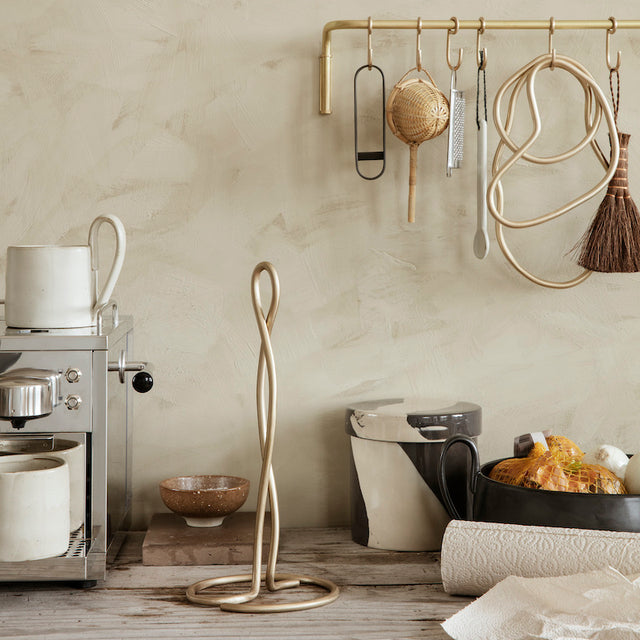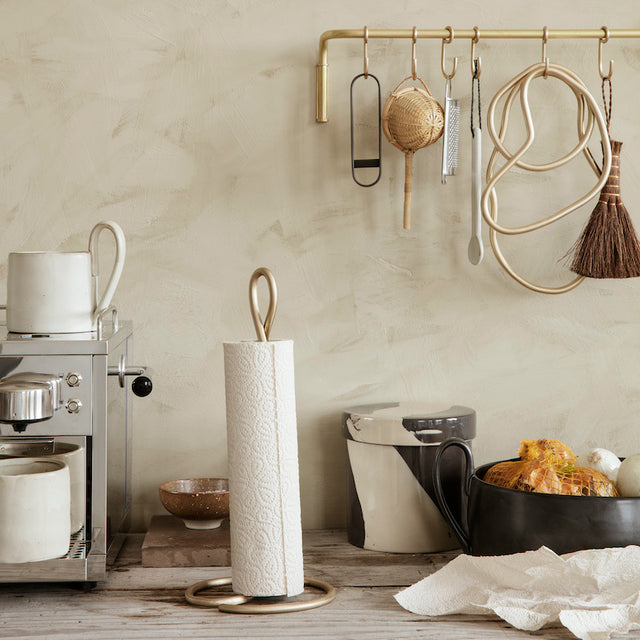 by fermLiving
Curvature kitchen roll holder - ferm LIVING
Design: ferm LIVING
The Curvature family is a range of organically shaped hooks and holders, handcrafted from solid brass and given a matte finish. The organic curves contrast with the solidity of the material, adding a playful touch of functionality to any type of bedroom, bathroom, hallway or kitchen.
With its sculptural expression, the Curvature kitchen roll holder acts as a decorative storage solution for your household paper and can be easily and attractively placed on your kitchen counter. With the separately available Curvature hooks , you can also hang up towels and other textiles in your kitchen in a very decorative way.
Note: The paper roll holders made by hand are never identical.
Size indication:
Ø: 14 x H: 30.5 cm
Material: Solid brass with matt lacquer
Price incl. statutory VAT.
Free shipping!
Delivery time immediately -7 days.