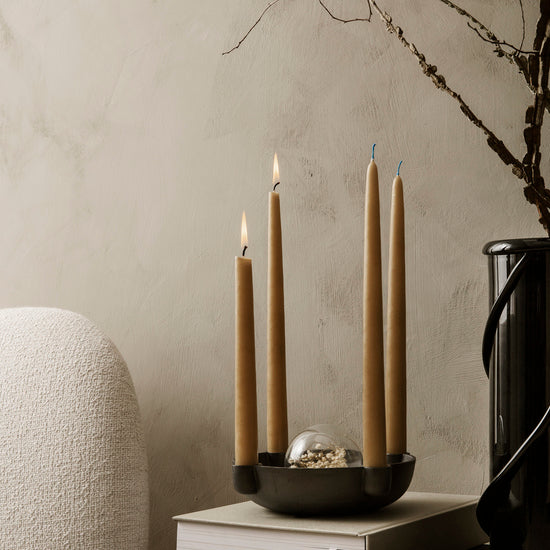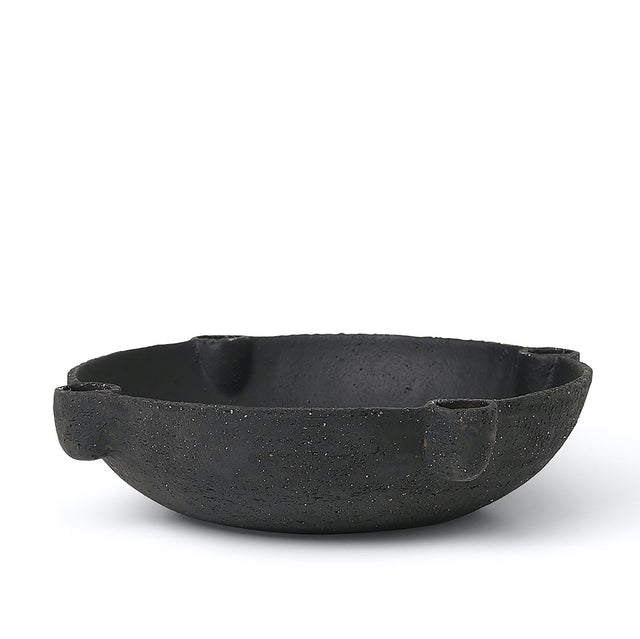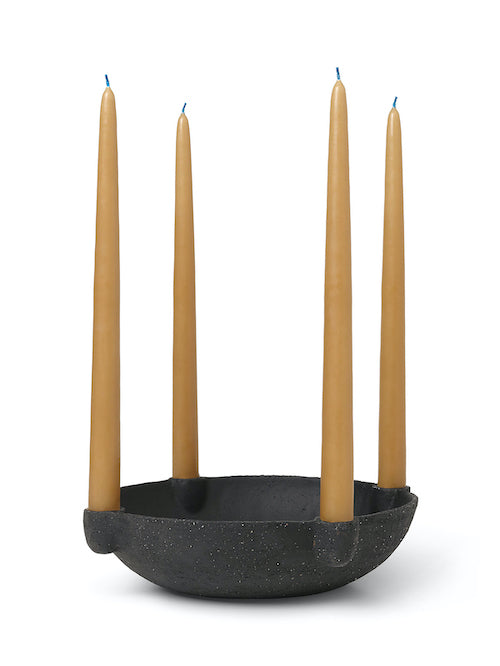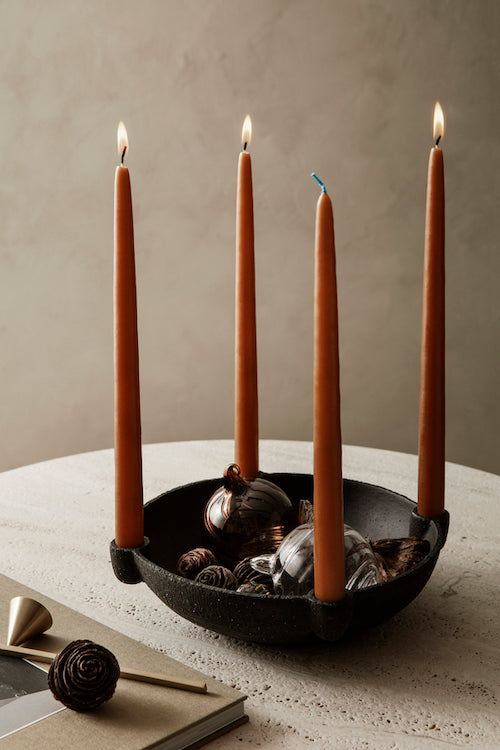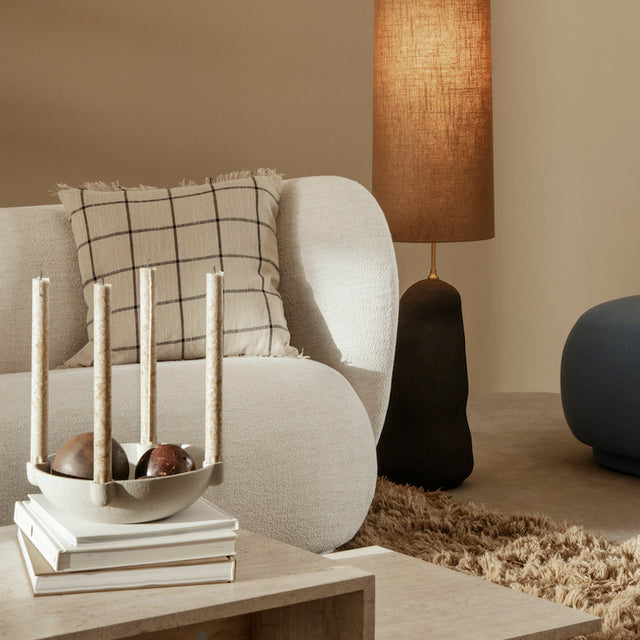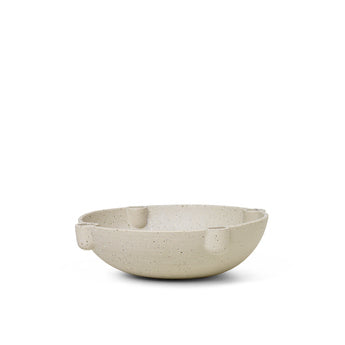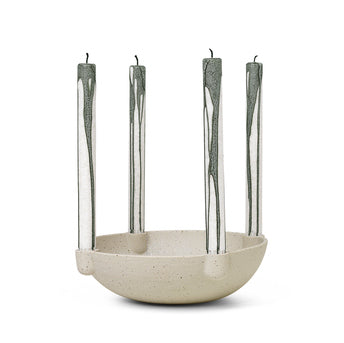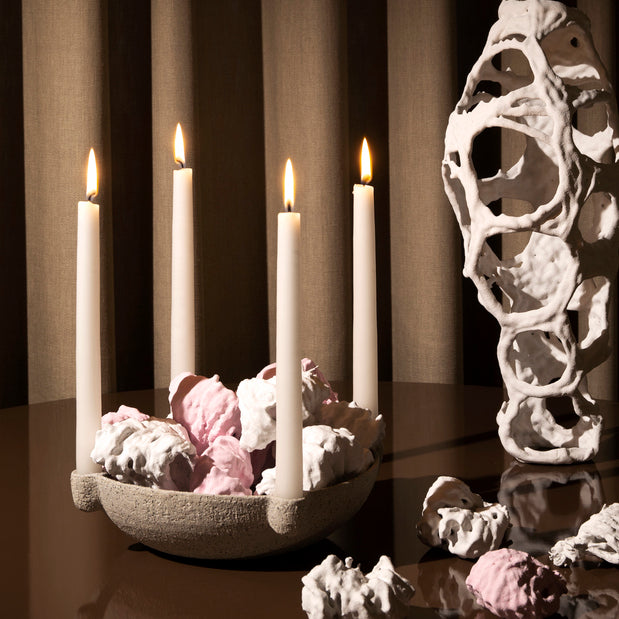 Design: ferm LIVING
The Bowl candlestick is a decorative and multifunctional piece in one. Its ceramic has a grain and is unglazed for a raw and natural appearance. With a set of lit candles, you give the candlestick a simple yet elegant look. In the center of the bowl you can store your favorite decorative items of the season.
Size: Ø: 27 x H: 6.8 cm
Material: Unglazed earthenware with a grainy structure
Colour: dark or light grey
Care Instructions: Wipe clean with a damp cloth
Please note: make sure the candle is extinguished. Never leave a burning candle out of sight.
Price incl. statutory VAT. 
Free shipping!
Delivery time immediately up to 3 days.