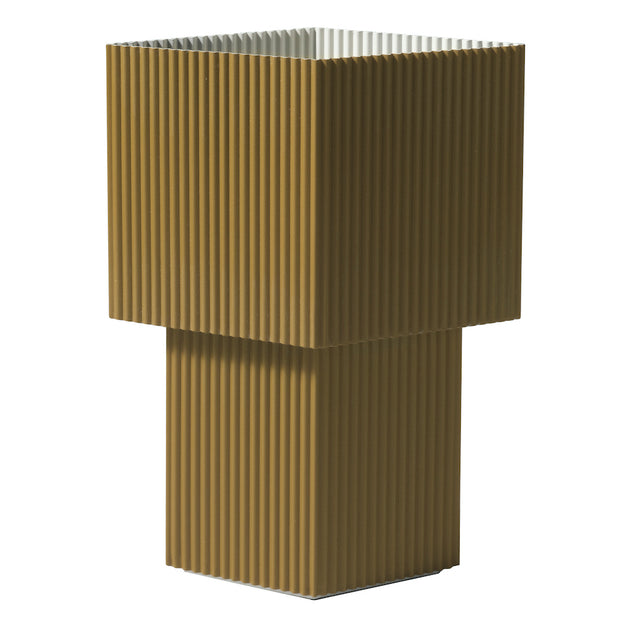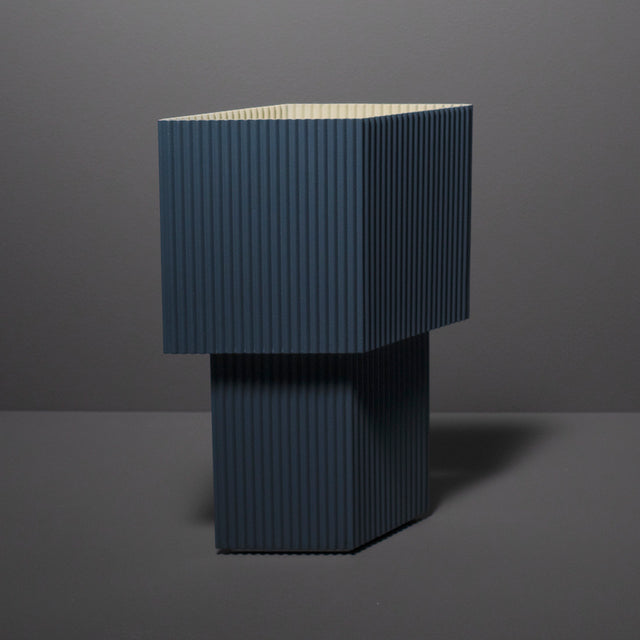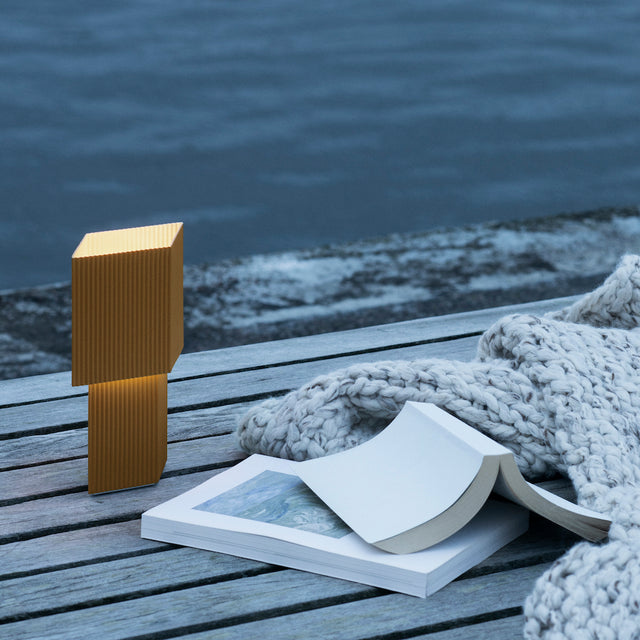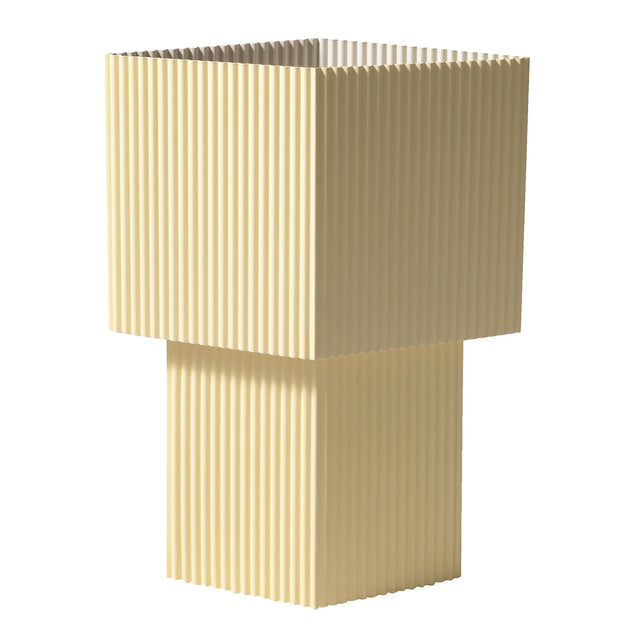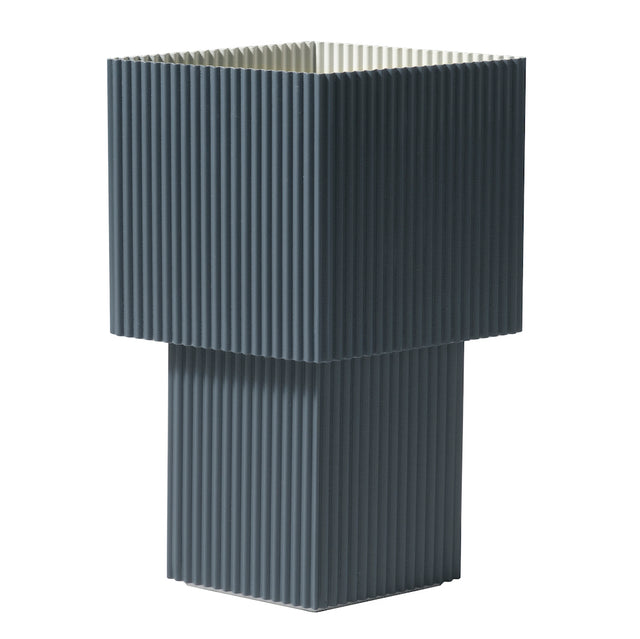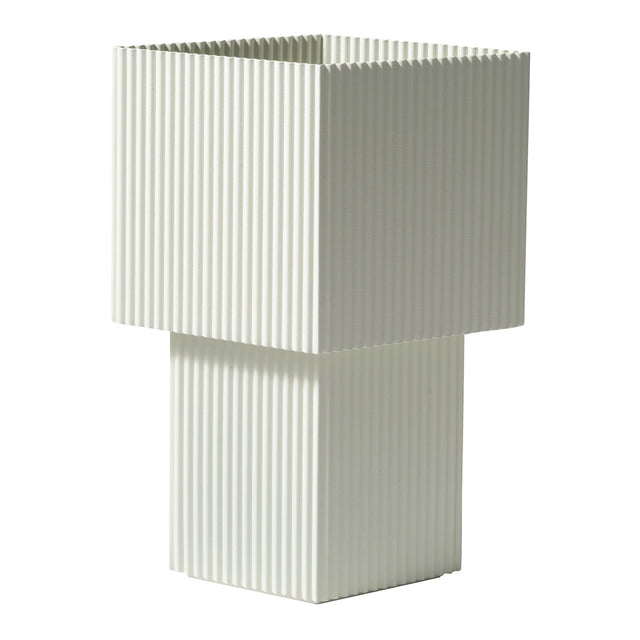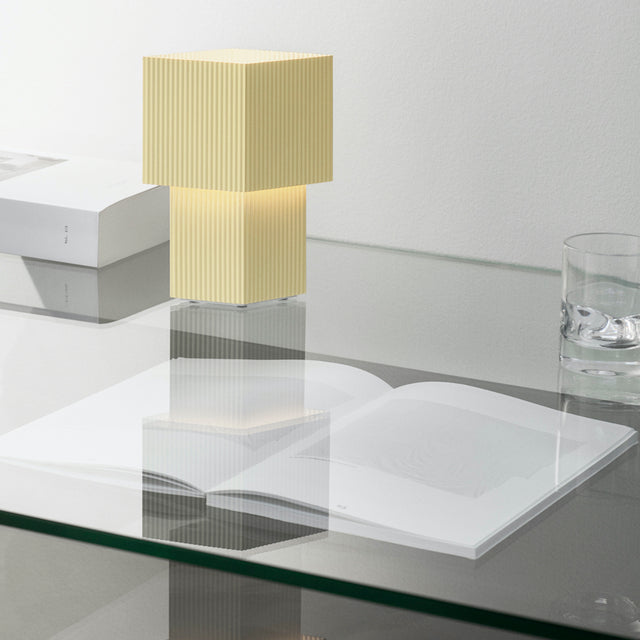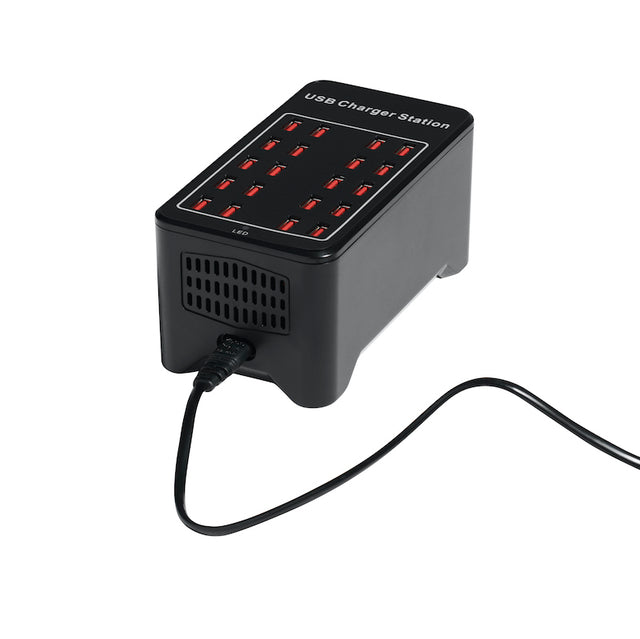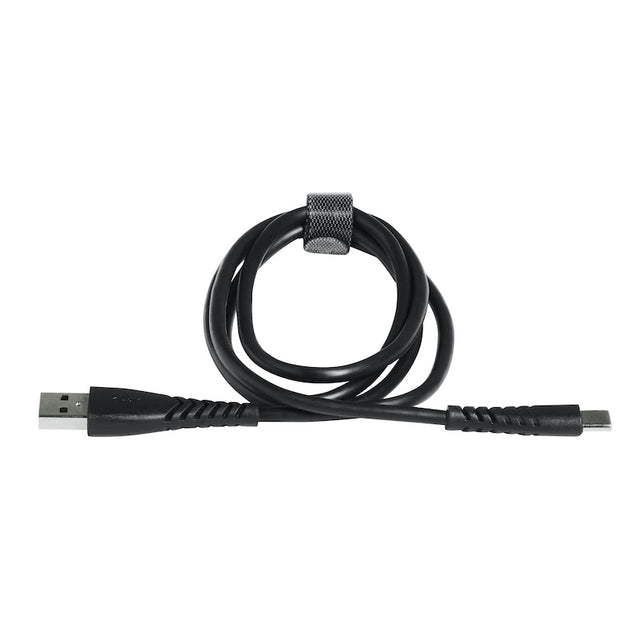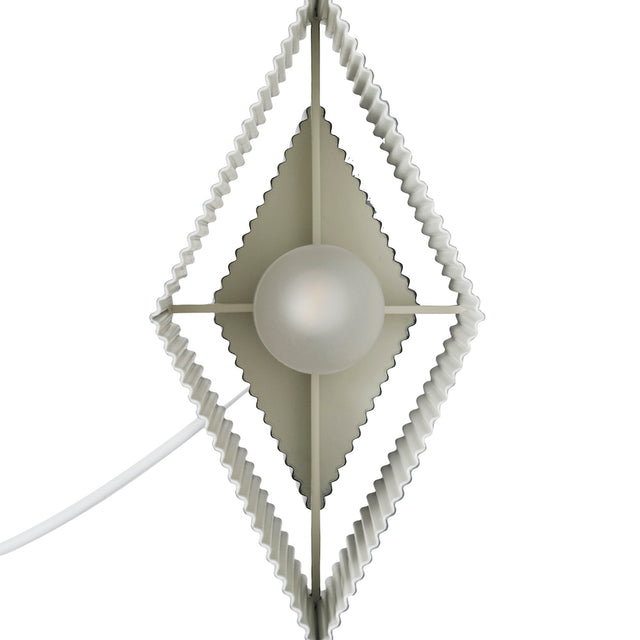 by Pholc
Battery lamp Romb Mini - Pholc
Design: Broberg and Ridderstråle
Romb Mini is the next design statement from Swedish label Pholc. The look of the rechargeable lamp is architectural and is reminiscent of the surface of architectural models or the facade of high-rise buildings. The lamp is a beautiful design object for many uses. The portable table lamp is the little sister of the already available Romb Lamp.
The very decorative aesthetics of the metal lamp fits both on the desk and on the bedside table. The powder-coated metal surface is reminiscent of the structure of corrugated cardboard and gives the lamp its unique look. Thanks to the rechargeable battery in the lamp, you can use it anywhere and create a very pleasant light, especially outdoors on the terrace, balcony or garden.
The diamond shape is very decorative and, thanks to the arrangement of the two parts of the lamp, distributes the light both upwards and downwards.
This portable lamp is a noble designer lamp and gives your home an individual touch. The lamp also looks tasteful on the windowsill and provides a pleasant relaxing light.
Size: W 15cm x H 19cm x D 8cm
Material: powder-coated metal
replaceable LED with lithium ion battery. IP44
3-fold dimming level.
Charging cable and LED bulbs included.
Protect from rain!
Price incl. statutory VAT.
Free shipping!
Delivery time: up to 7 working days