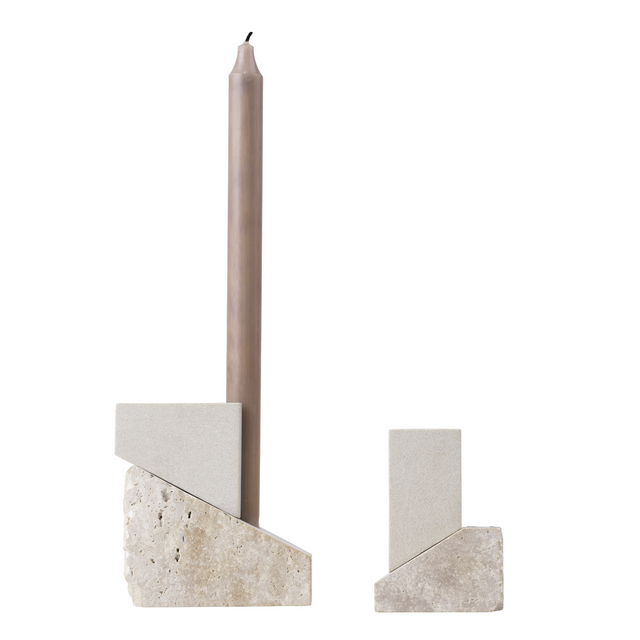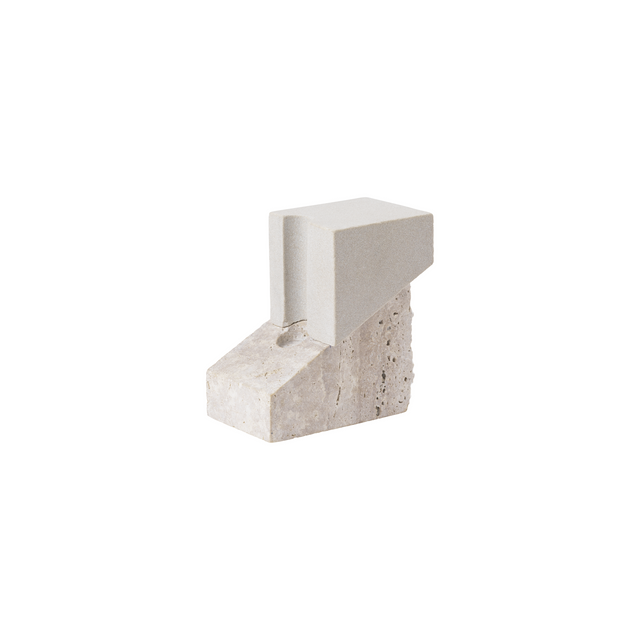 Design: Kristina Dam Studio
The offset candle holders Vol.1 and Vol.2 are a symbiosis of travertine and sandstone. Two beautiful materials. Composed and aligned intentionally offset. This forms the basis of the remarkably designed candle holder by Kristina Dam Studio.
The offset candlestick has an exceptional sculptural appearance and the design of this candlestick is incomparable. The contrast between the smooth gray sandstone and porous travertine is as striking as it is unique. The set is sophisticated and very decorative. The "Offset" is a statement accessory that enhances all modern homes and interiors.
Size Vol.1: 12 L x 7 W x 12 H cm
Size Vol.2: 10 L x 7 W x 10 H cm
Material: travertine and sandstone
Price incl. statutory VAT.
Free shipping!
Delivery time immediately - 7 working days.