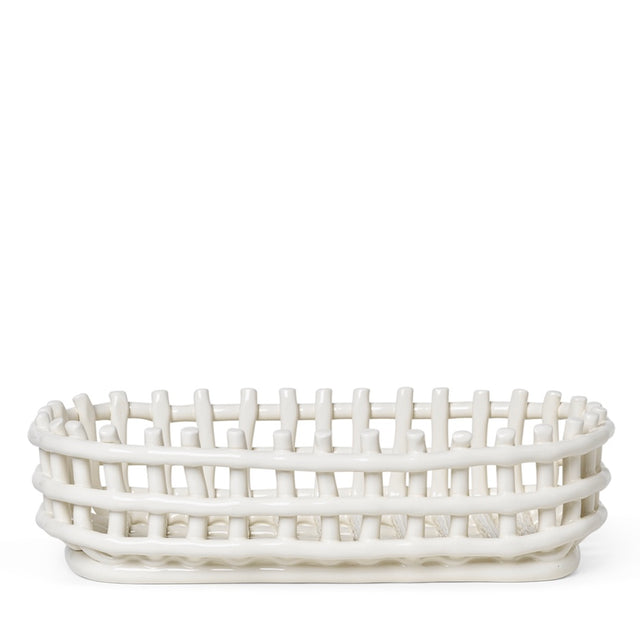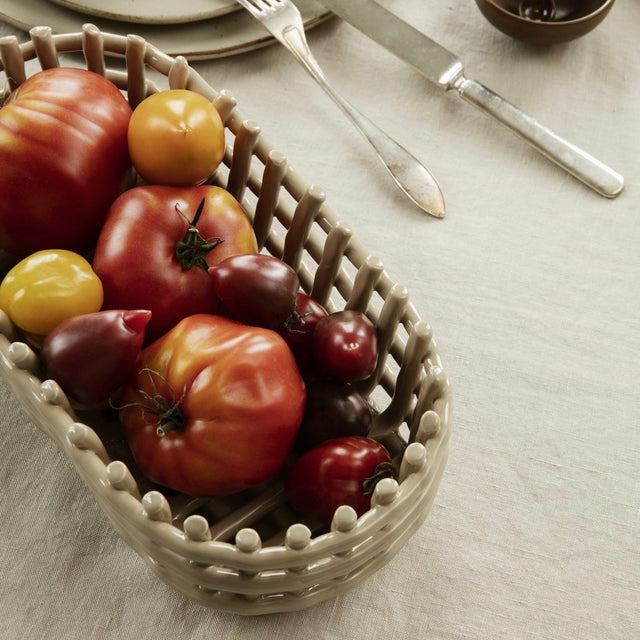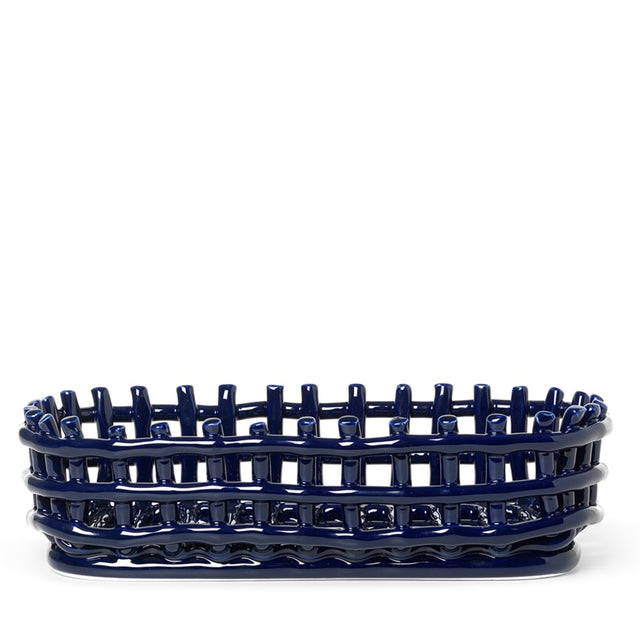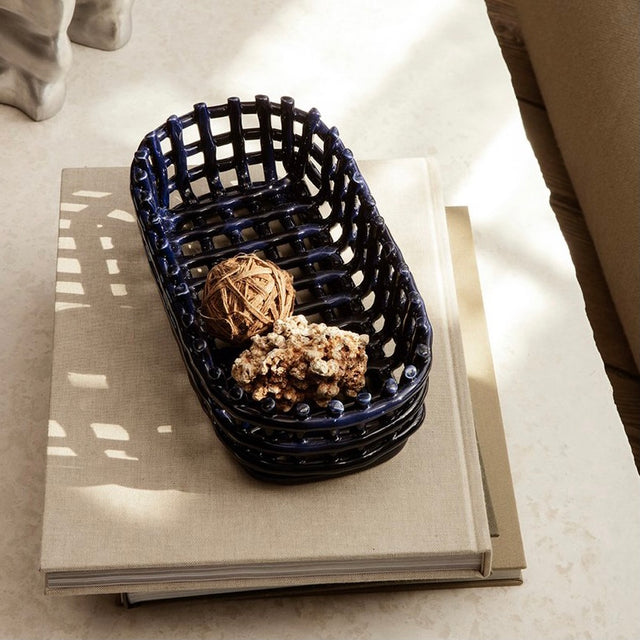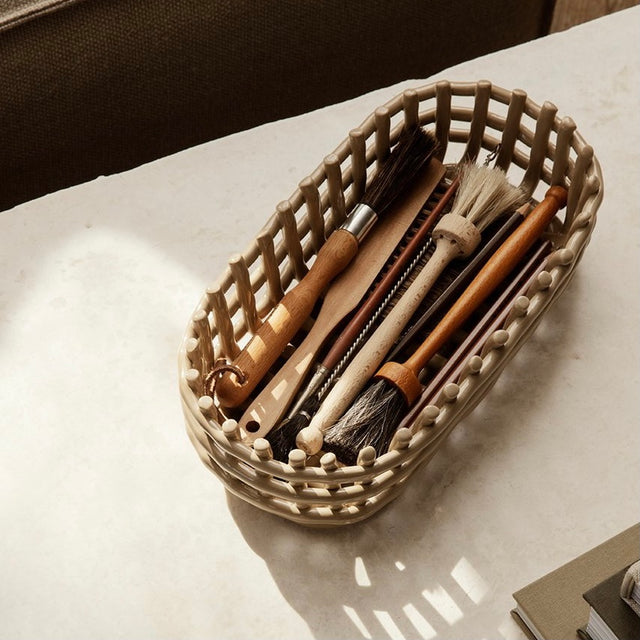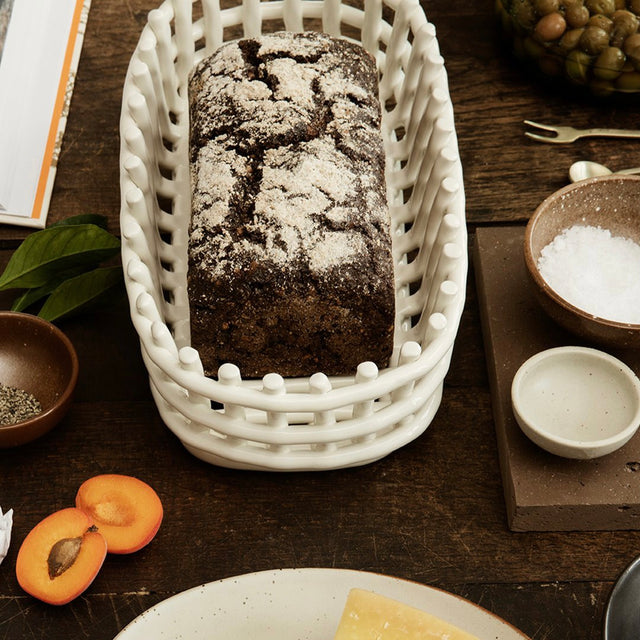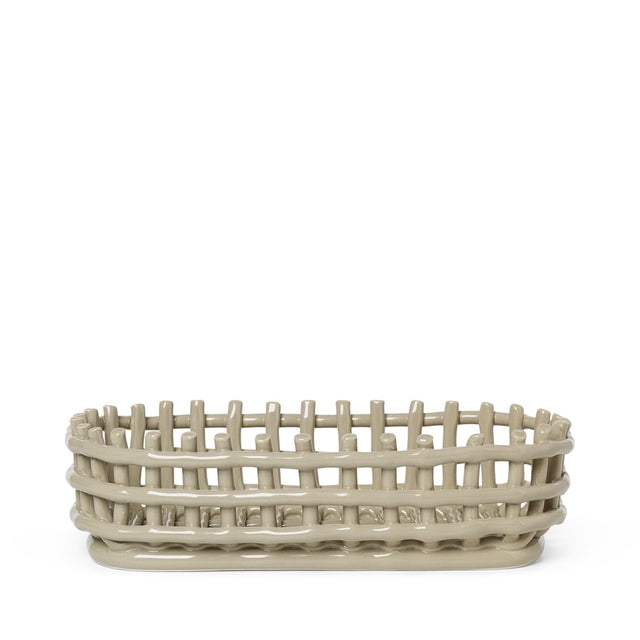 Design: ferm LIVING
The handcrafted Ceramic Baskets evoke the familiar feel of woven containers, bringing traditional basketry to ceramics. The multifunctional design can be used as a flower pot, a fruit bowl or as a decorative focal point in a room. Hand-formed and intricately crafted, the baskets are each unique.
A very decorative idea of ​​a ceramic basket. The great decorative object from ferm LIVING is modern and absolutely extraordinary.
Size: W: 30 x H: 8.5 x D: 15 cm
Material: glazed ceramic
Color: white, cashmere and blue
Price incl. statutory VAT plus
shipping
From an order value of 59€, delivery is free of charge!
Delivery time immediately up to 3 days.