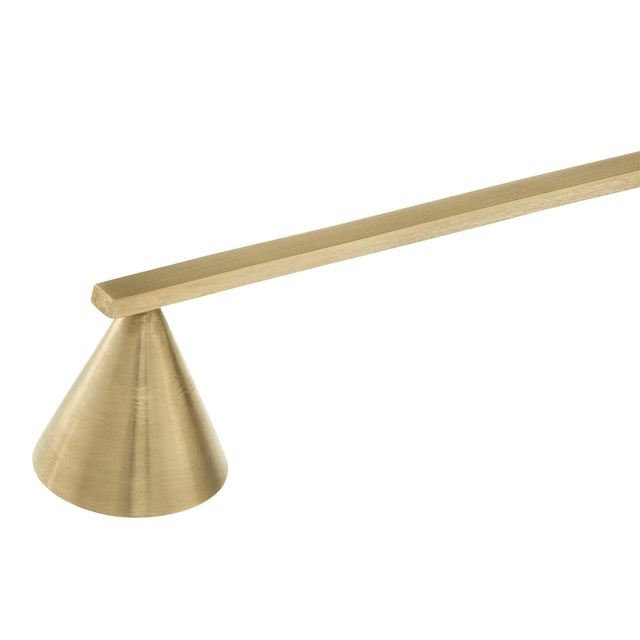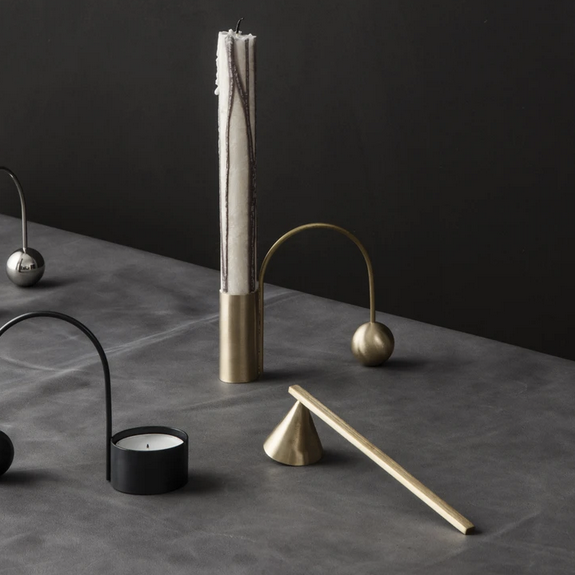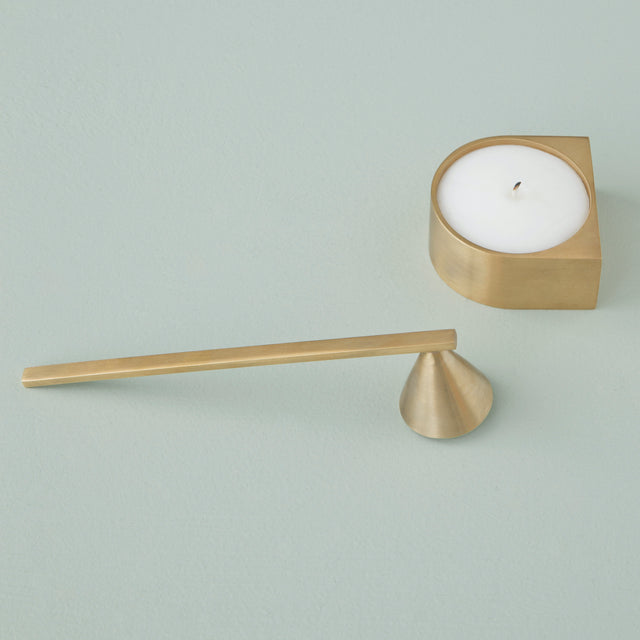 Design: ferm LIVING
After a long search, there is now a candle snuffer made of brass, whose simple shape is able to extinguish candles elegantly and safely. With this decorative candle snuffer made of pure brass, the Danish brand Fermliving once again presents a very architectural and minimalist design. The extinguishing hat is also simply beautiful as a decorative object for the set table.
The damper in a simple triangular shape is attached to a brass rod and can be easily cleaned of wax residue under hot water.
Size:
W: 16.5 x H: 3.8 x D: 3.8 cm
Material:
Solid brass, matt polished
Care Instructions: Wipe clean with a dry cloth. Polish if necessary. This product has a delicate surface. Please, handle with care. Do not use chemicals for cleaning.
Price incl. statutory VAT plus
shipping
From 59 € value of goods there is free shipping!
Delivery time immediately - 7 days.