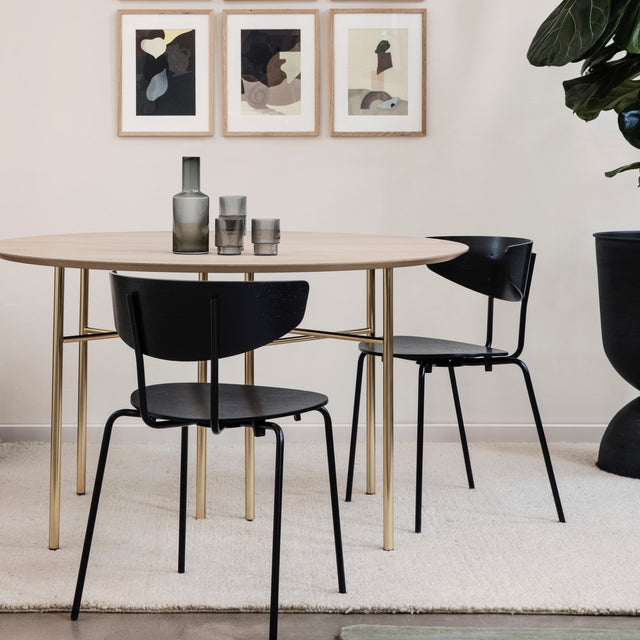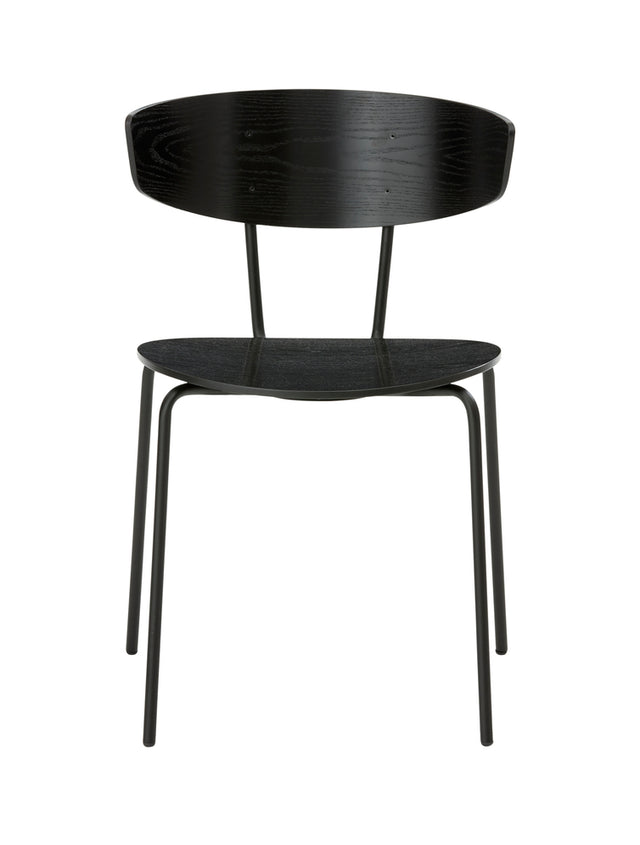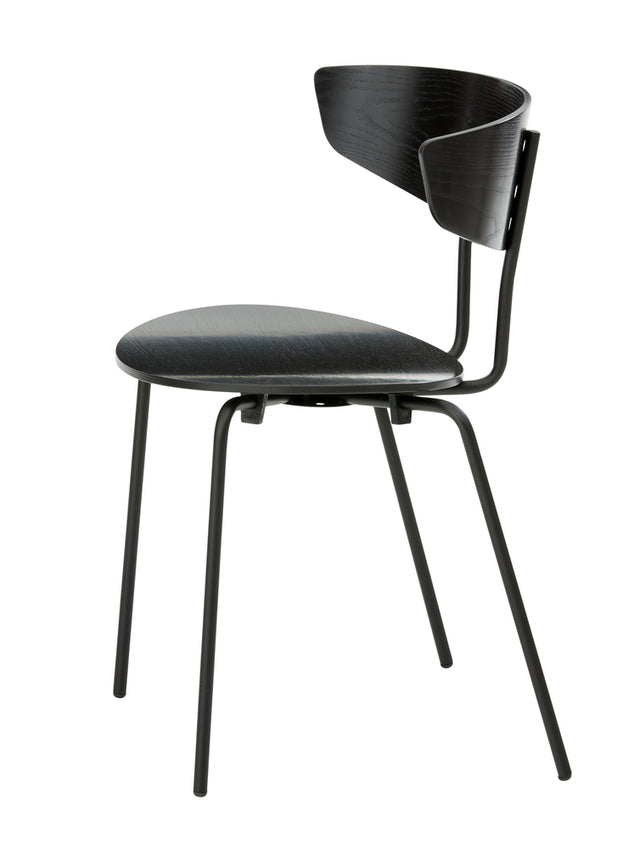 by fermLiving
Chair Herman black - ferm LIVING dining chair
Design: Herman Studio for ferm LIVING
The Herman chair is elegant, well designed and comfortable enough to sit on for hours. The light design and welcoming look are suitable for both home dining tables and large conference facilities. The seat has an oval shape that rises slightly at the edges. The arms on the backrest provide good support and the frame that holds the backrest allows you to rock back and forth a bit comfortably. The chairs stack easily and as a nice extra touch the angles of the wooden backrests are designed to allow the chairs to be hung on top of the table, leaving space for dusting and cleaning the floors underneath.
Color: Black
Size: W: 50 x H: 74 x D: 47 cm
Material: seat and backrest in ash veneer lacquered. Frame: powder-coated metal
Price incl. 19% VAT
Free shipping!
Delivery time 10 days.