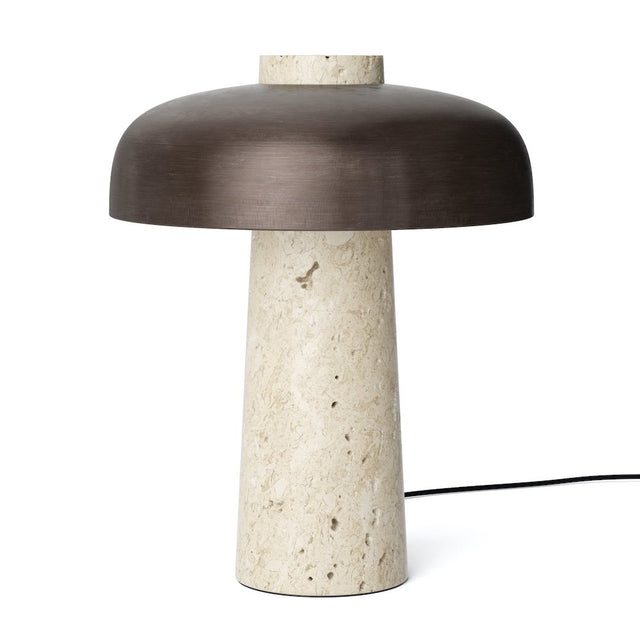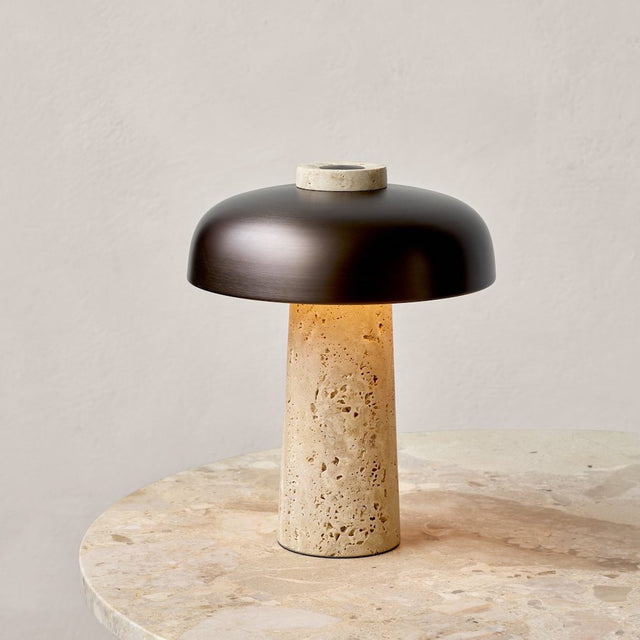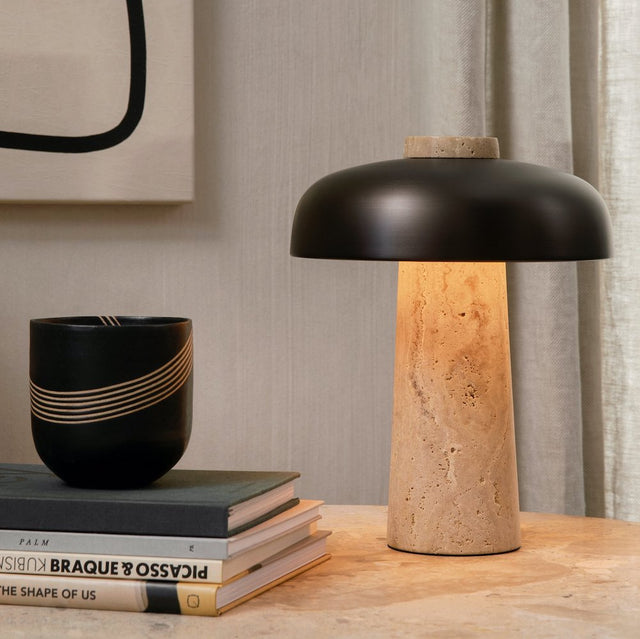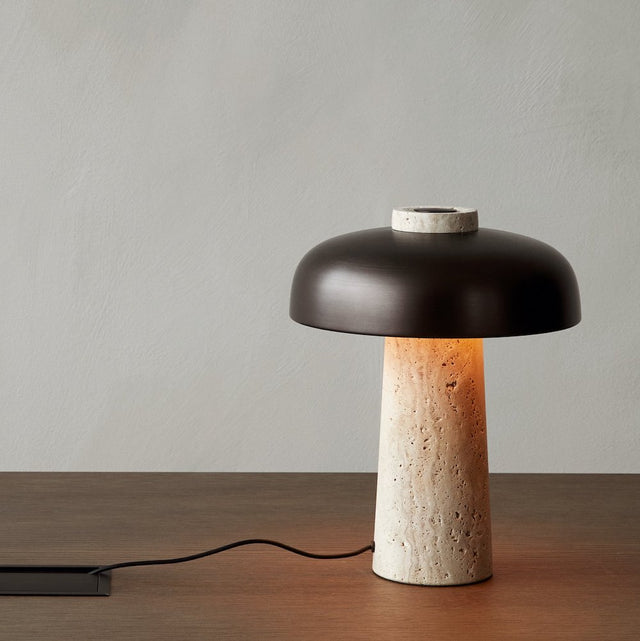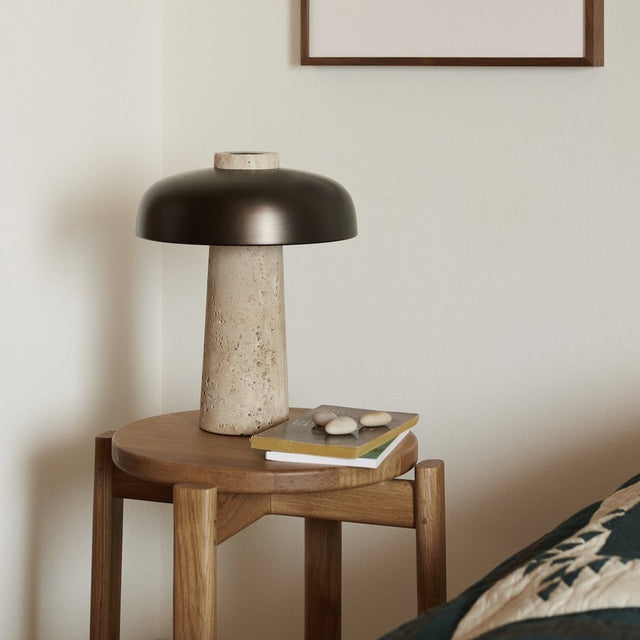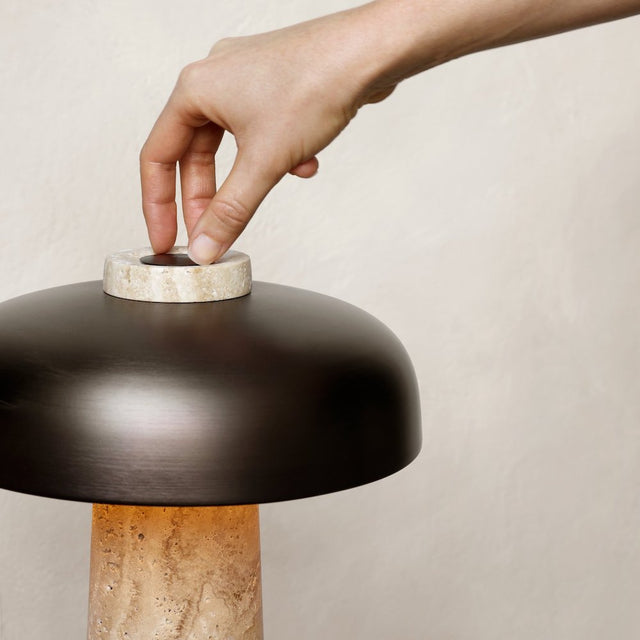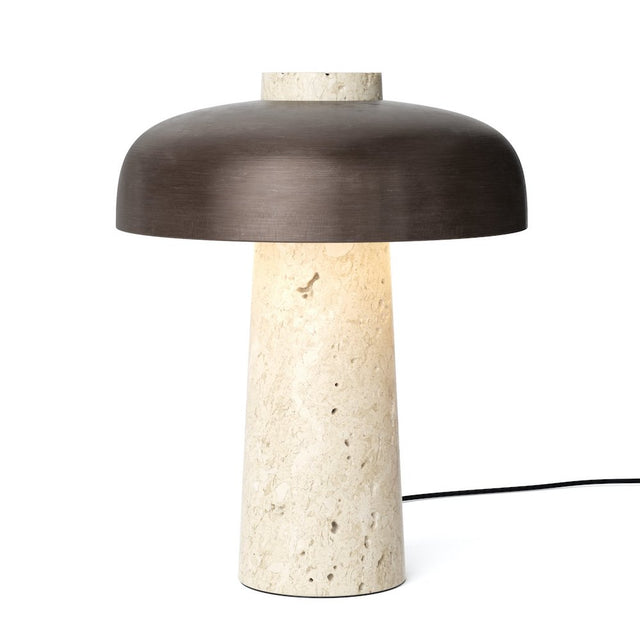 by Audo
Table lamp Reverse - Menu
Design: Aleksandar Lazic for Menu
The Reverse Lamp is a new lighting solution that emphasizes the ubiquitous beauty of natural materials. In his search for simple and clever solutions in every room, the Danish designer Aleksandar Lazic based his development of the table lamp on the silhouette of Italian marble tables from the 1970s. Inspired by the play on structure created by geometric constraints, the tapered travertine base and curved bronzed aluminum shade define the lamp's perfectly balanced expression. The light diffuses evenly across the raw stone, leaving it raw to allow the light to highlight its natural imperfections and reveal shadows and an intriguing play of colors that seems to come from the base itself.
Exactly at the point where shadow and base meet, there is a dimmer to adjust the light intensity. Equipped with a dim to warm-up LED light source, the table lamp casts warm light on a bedside table or soft light on a cabinet surface, making it an elegant and distinctive solution to a variety of lighting needs.
The Reverse Lamp is a decorative and elegant home accessory.
Material: travertine and metal.
Size: H: 30 cm, Ø: 24/10 cm

Dimmable table lamp with a dimmer at the head of the lamp.
2200K - 2940K, 560lm max
Price incl. 19% VAT
Free shipping!
Delivery time immediately up to 7 days.