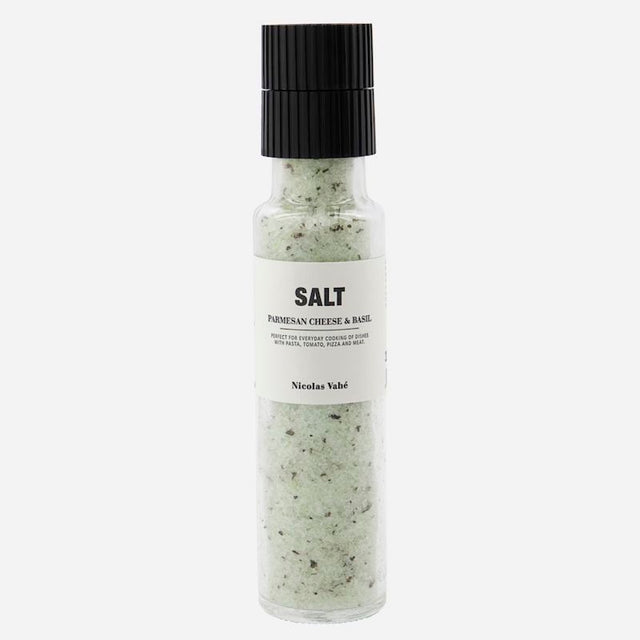 A must for Italian-inspired dishes. This sea salt mix from Nicolas Vahé combines parmesan, tomato and basil to add the finishing touch to your pasta and salads.
Take your cooking from good to great with a true classic and serve a well-rounded meal with balanced flavors. The grinder comes with a ceramic grinder that gives you finely ground spices.
This releases the oils for more aroma and flavor in your dishes. Please note that the ceramic grinder is not available in the US market.
Ceramic grinder, refillable
Ingredients: 300g sea salt 93%, Parmigiano Reggiano cheese 3% (raw milk, salt, rennet), tomato powder, garlic powder, chilli powder, beetroot powder, basil, basil essential oil.
The products of the French brand Nicolas Vahé have become real classics in the kitchen. Regardless of whether you use the products during cooking or to taste - the fine selection of spices gives your dishes a fine and elegant touch. Surprise a dear gourmet with these spice mixtures and fine appetizers from Nicolas Vahé for holidays, a special occasion or just because.
Price incl. statutory VAT plus shipping
From an order value of €59, delivery is free of charge.
Delivery time immediately - 3 days.