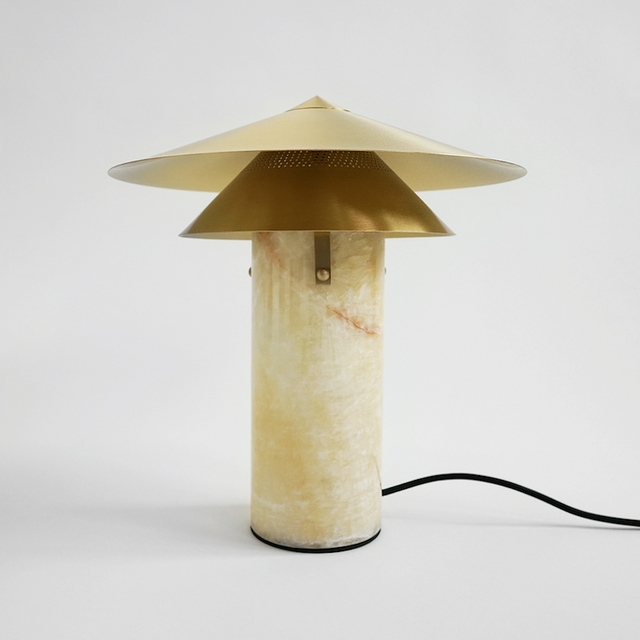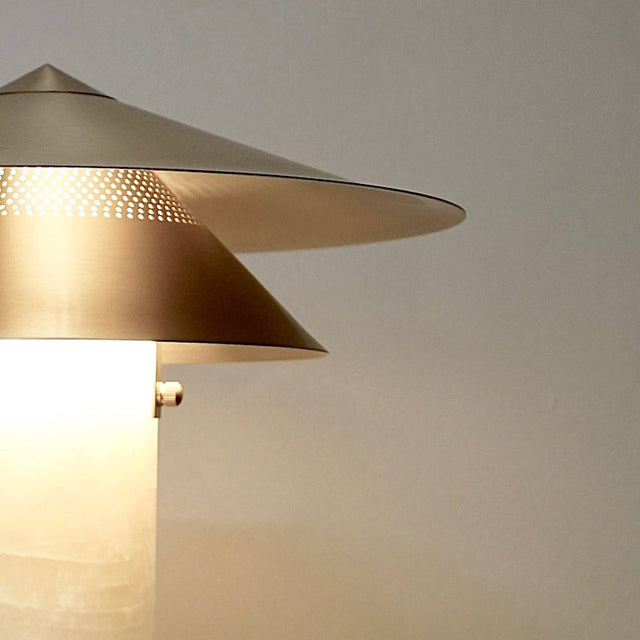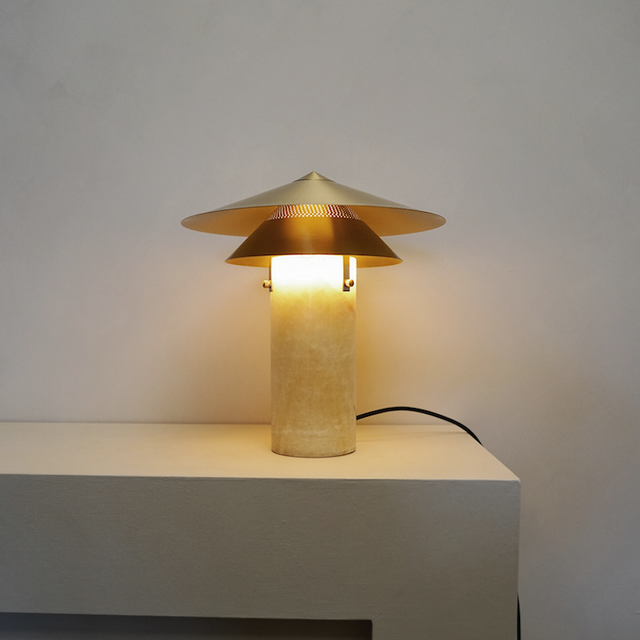 Design: Rebecca Hein
The first collection of lamps from the Hein Studio is already a timeless classic.
Two metal lampshades reflect the light in a soft and warm way to comfortably illuminate the corners of your home. Brass, steel and onyx sound like rough material, but the elegant design conceals a lightness that transforms the materials. This lamp is reminiscent of the flower of the Meconopsis.
The color of the natural stone can vary from a delicate shade of white to a bright yellow, making each lamp unique.


Material: brass, steel and stone
Dimensions: 36x34x34 cm


Price incl. statutory VAT.
Free shipping.
Delivery time immediately up to 3 days.