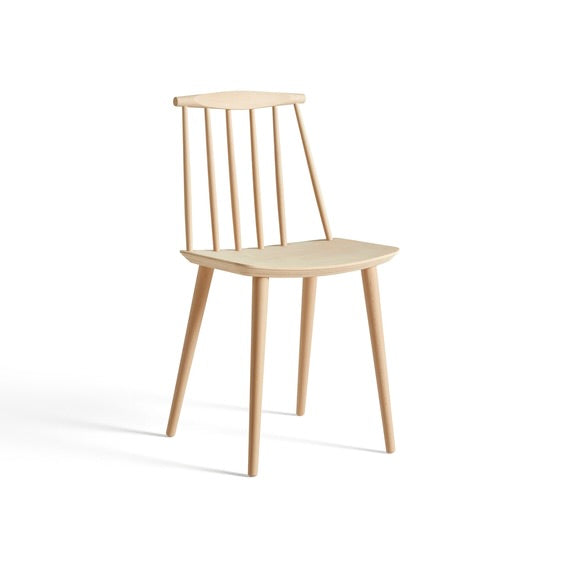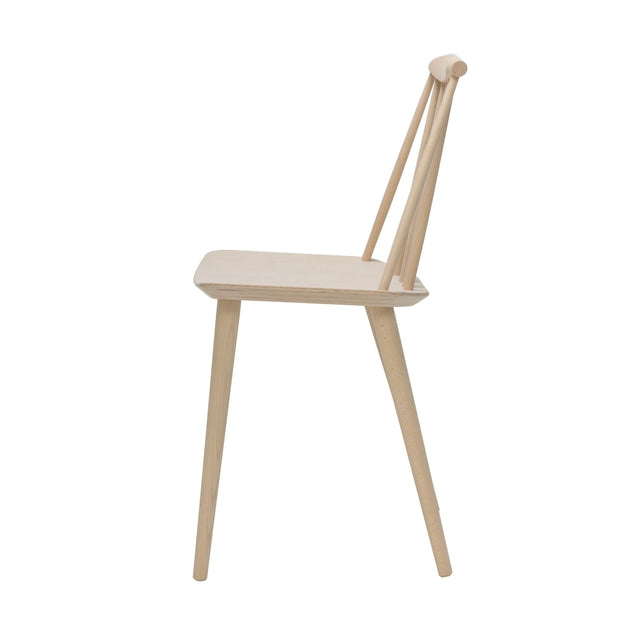 Design: Hay
The J77 Chair by Hay is a classic Danish design chair. Originally from the FDB chair collection, the slatted chair has been relaunched by the design brand Hay, penned by Folke Pålsson. The result is a mixture of retro style and modern design language.
A great slatted chair for your kitchen, the shape of which is reminiscent of the traditional Windsor chairs. In order to bring the Windsor chairs up to date, Folke Pålsson reduced the design of the seating furniture to the essentials.
The wooden dining room chair in a classic minimalist design is a stylish piece of seating furniture and fits into a Scandinavian interior or a modern country style aesthetic. The J77 Chair made of beech wood impresses with the slim rods on the backrest and with its wide seat, which offers you enough seating comfort.
The J77 Chair by Hay is perfect for all lovers of the Scandinavian vintage look.
Dimensions: L 43 x H 79 x W 43 cm
Seat height: 44.5 cm
Seat depth: 43.5 cm
Material: solid natural beech (origin: Slovakia)
Price incl. statutory VAT.
Free shipping!
Delivery time immediately - 7 days.