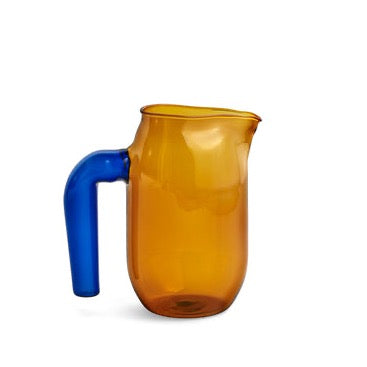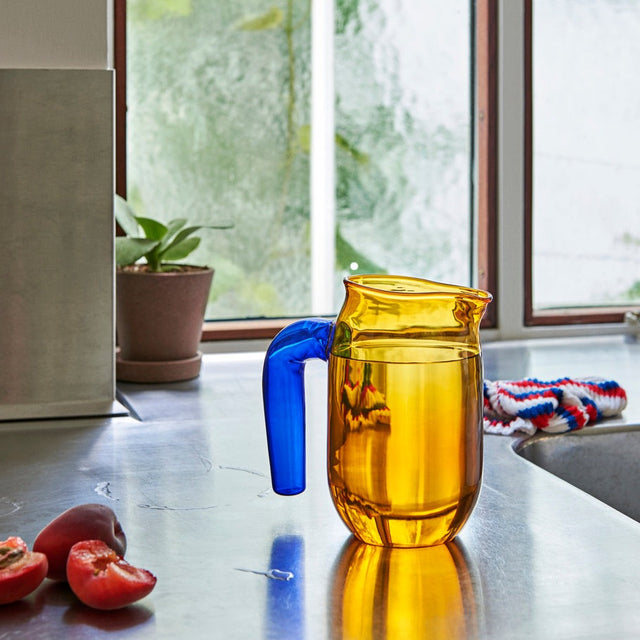 by HAY
Glass mug with handle Jug amber - Hay
Design: Hay

With this glass jug for HAY, the experienced glass artist Jochen Holz has created an everyday object that impresses with its elegant design. The form language is very modern and the simple, organic design has a strong yet graceful expression, enhanced by the sculpted rim and downward curve of the handle.
The jug is made of borosilicate glass, which is characterized in particular by its heat resistance and durability.
You can use the carafe with handle wonderfully for water, juice and other refreshments.


Capacity: 0.95 L
Size: H: 16 cm, Ø: 10 cm 
Material: borosilicate glass
Colour: amber
Care instructions: Dishwasher safe

Price incl. statutory VAT.
Free shipping!
Delivery time immediately up to 3 days.