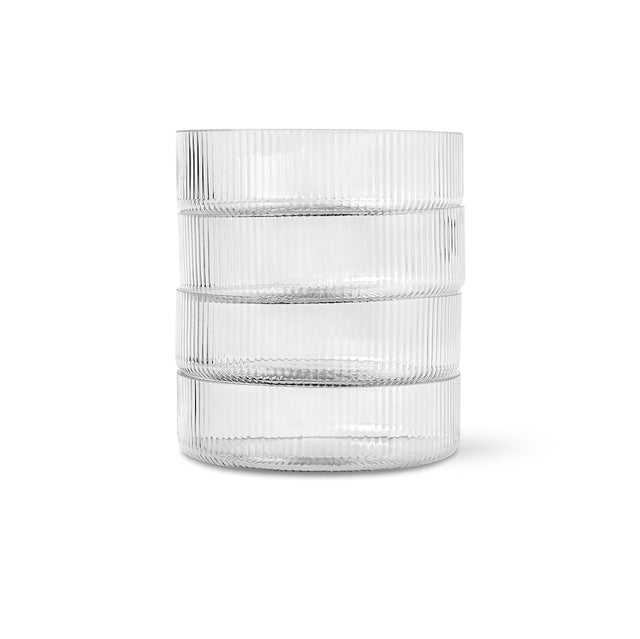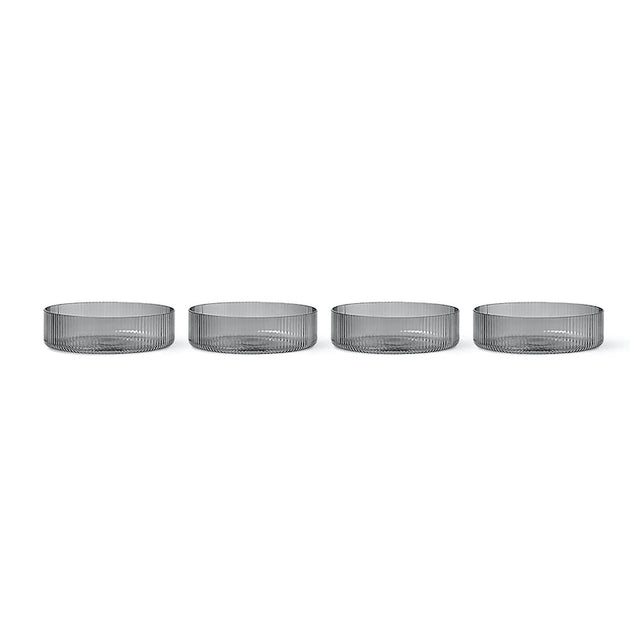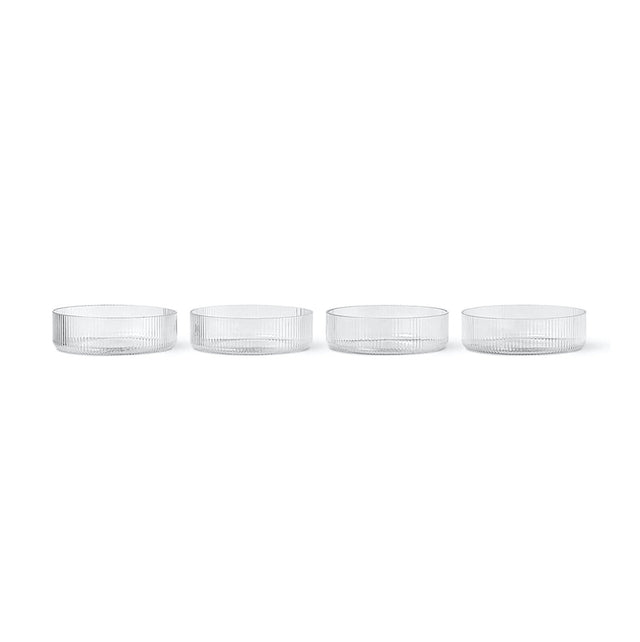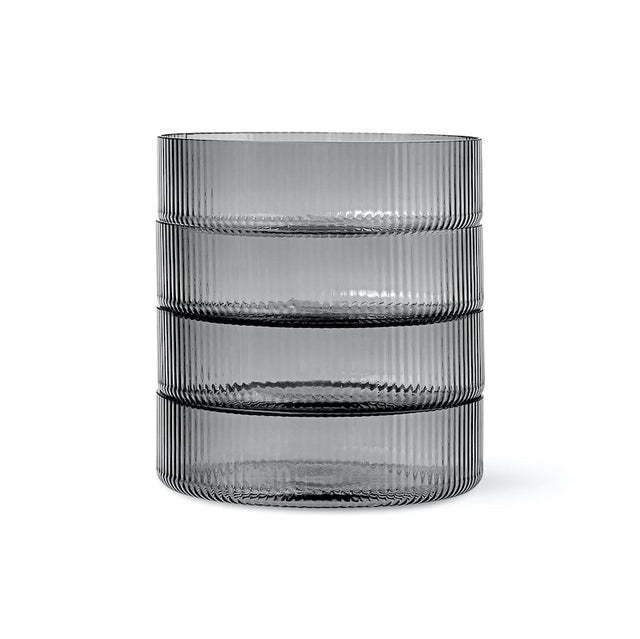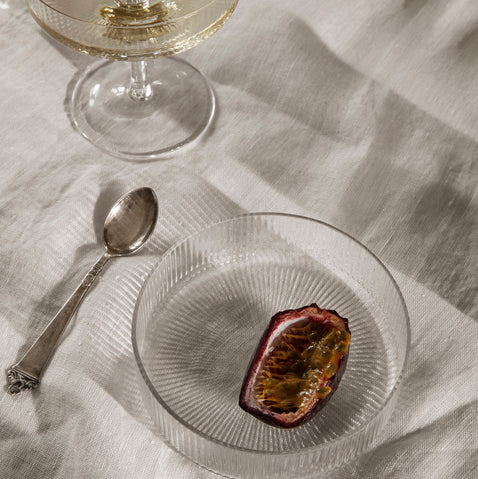 by fermLiving
Ripple serving bowls set of 4 - ferm LIVING
Design: ferm LIVING
The Ripple serving bowls, with their beautifully rippled surface, are very nice all-purpose bowls for everyday use. The dynamic and elegant expression of the glasses is created by mouth-blowing delicate glass into moulds.
The Ripple serving bowls, made from delicate hand-blown glass in a rippled shape, consist of a set of four bowls, each with the characteristic surface of the Ripple series. You can serve your guests appetizers such as olives, tapenades or other savory snacks with the set or offer your loved ones a delicious dessert in it.
This set of four mouth-blown bowls features a beautiful fluted finish. The vertical waves offer a strong, high-quality look and the different geometric shapes create dynamism and energy between the glasses and also make them easier to stack.
Combine the glasses with the matching glass series Ripple. Here you will find the Ripple carafe and glasses.
Colour: transparent or smoky grey
Each of these glasses is hand blown and made with love, so variations may occur.
Size: Ø: 12.2 x H: 3.5 cm
Material: mouth-blown glass
Care instructions: Dishwasher safe
Price incl. statutory VAT plus shipping
From 59 € value of goods there is free shipping!
Delivery time immediately - 10 days.