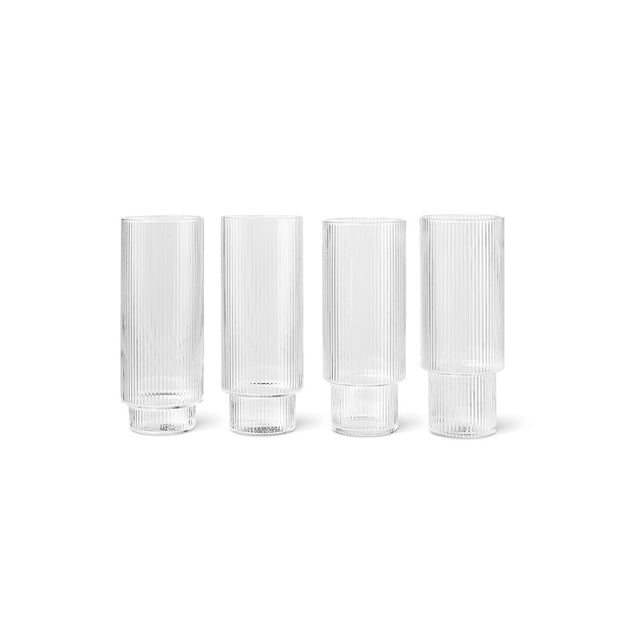 by fermLiving
Drinking glasses, long drink glasses Ripple - ferm LIVING
Design: ferm Living
This set of four hand-blown glasses features a beautiful ribbed finish. The vertical waves offer a strong, high-quality look and the different geometric shapes create dynamism and energy between the glasses and also make them easier to stack.
Combine the glasses with the matching carafe to create a stylish set.
Carafe: 0.9 L (H: 34 x W: 9 cm)
Long drink: Volume 30cl (Ø: 6 cm x H: 14 cm)

Colour: transparent
Size: H: 14 x W: 6 cm
Material: mouth-blown glass
Care instructions: Dishwasher safe
Price incl. statutory VAT plus shipping
Free shipping!
Delivery time immediately - 10 days.