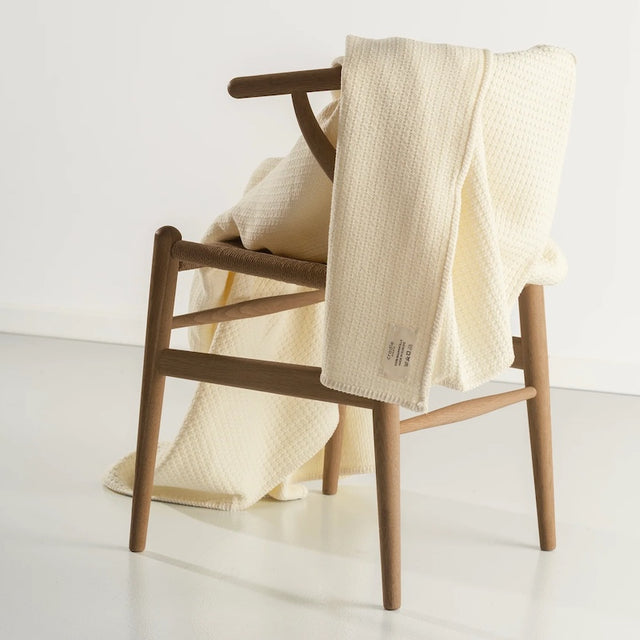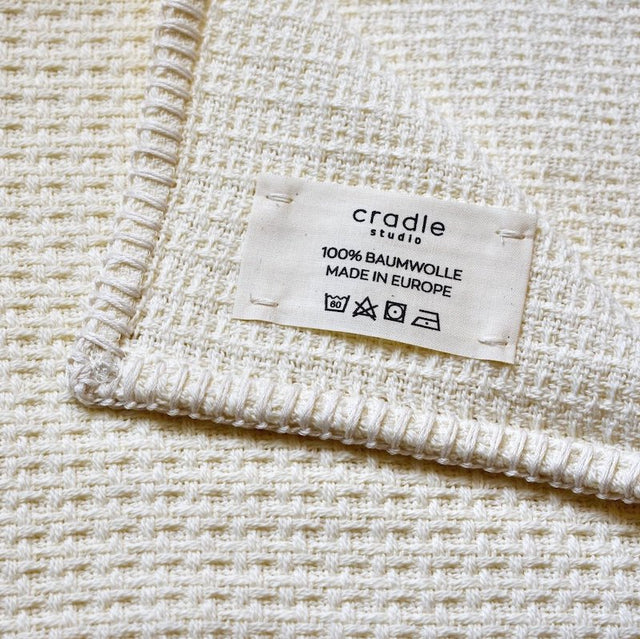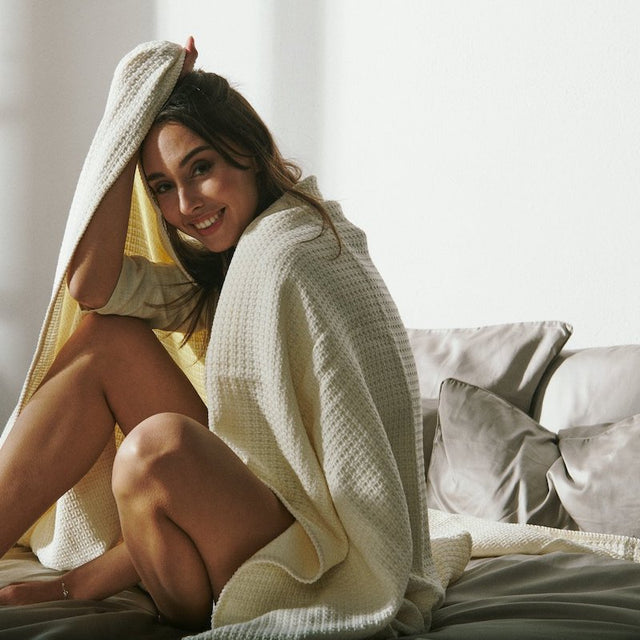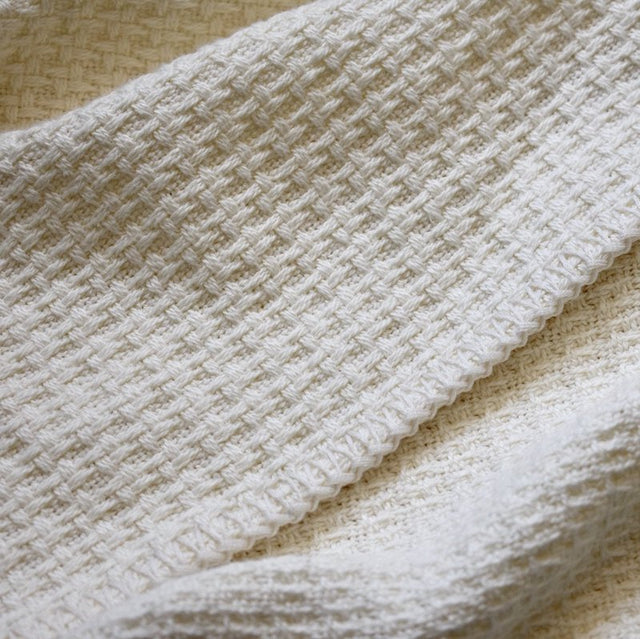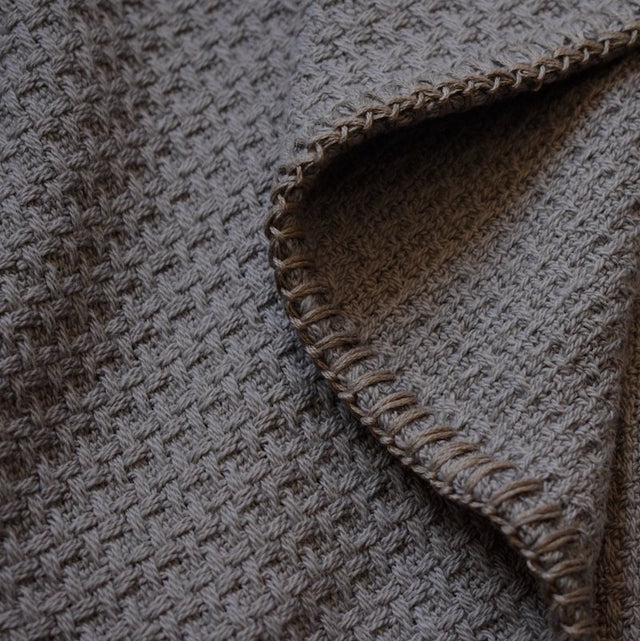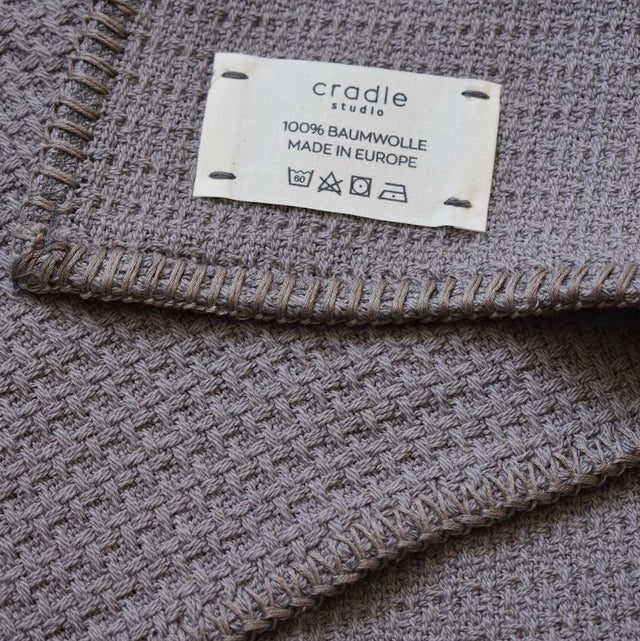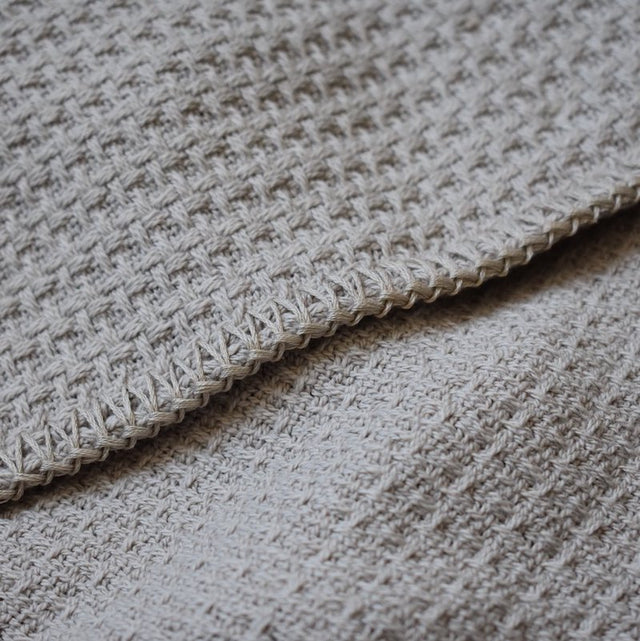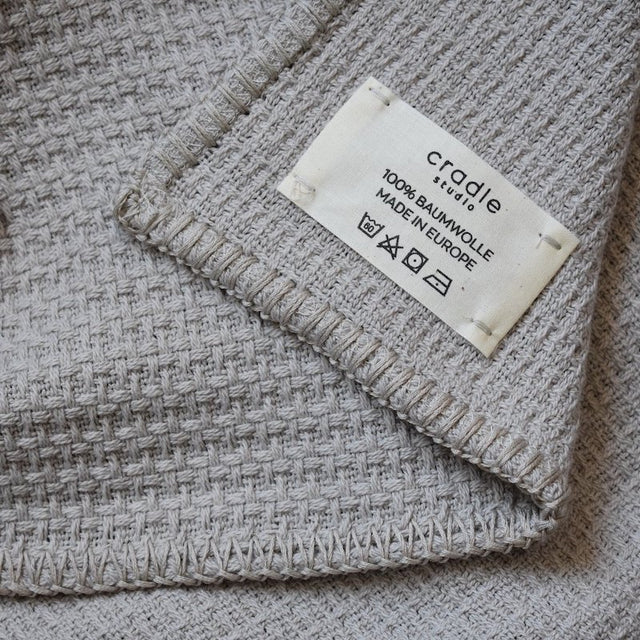 by Cradle
Cotton Blanket Cradle
Design: Cradle Studio
A cotton blanket that is 100% made in Europe is actually priceless. One thinks. With its simple cotton plaid, Cradle Studio proves that producing in Europe does not necessarily mean that the products are unaffordable. On the contrary.
With this wonderful cotton blanket we have found a product that is fair, produced in Europe and Öko Tex certified.
Here, 100% cotton has been processed into a cozy knitted blanket. This beautifully simple throw blanket is the perfect addition to any home. The densely woven yet light knit nestles softly and snuggly against your skin. Breathable, high-quality workmanship, washable up to 60 degrees. Whether it's a relaxed TV Sunday, a cozy home office or a cultivated power nap - this favorite piece is always with you.

Size: 150 x 210 cm with an overlock seam
Material: cotton
Price incl. statutory VAT.
Free shipping!
Delivery time immediately up to 3 days.