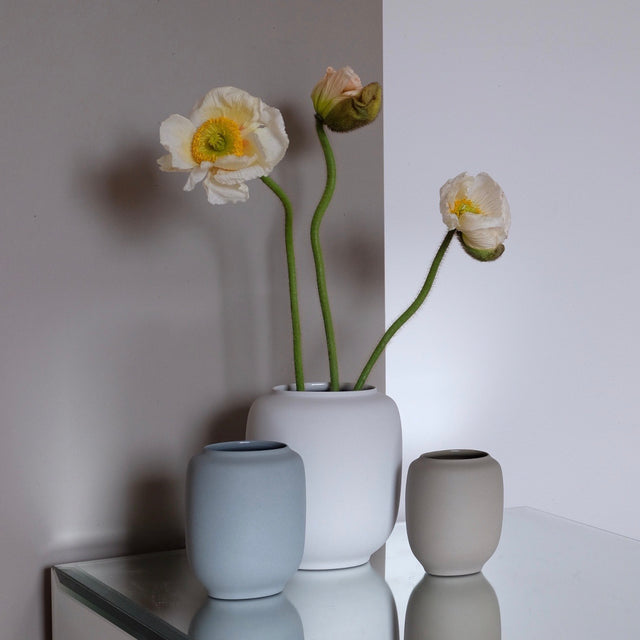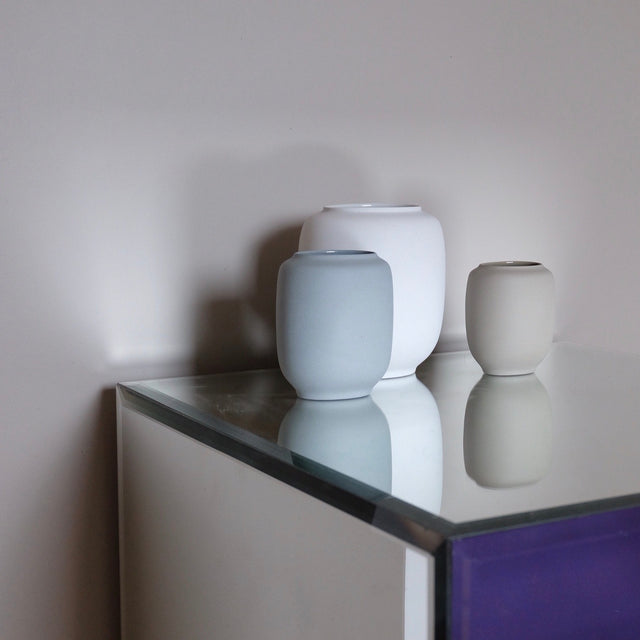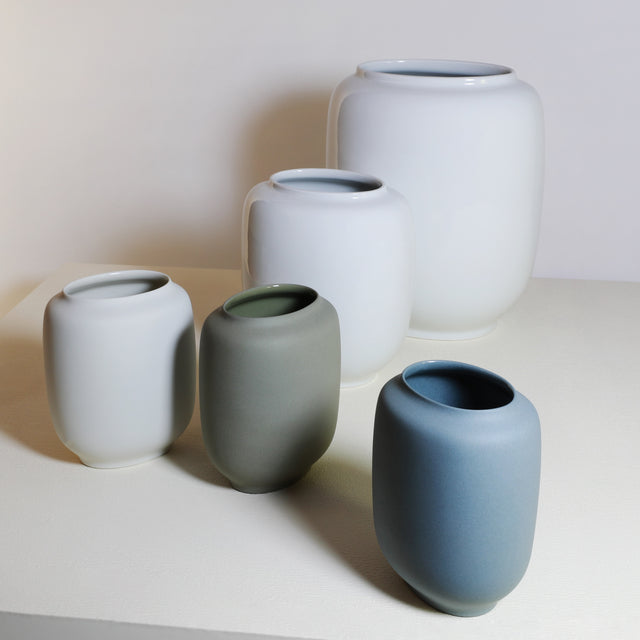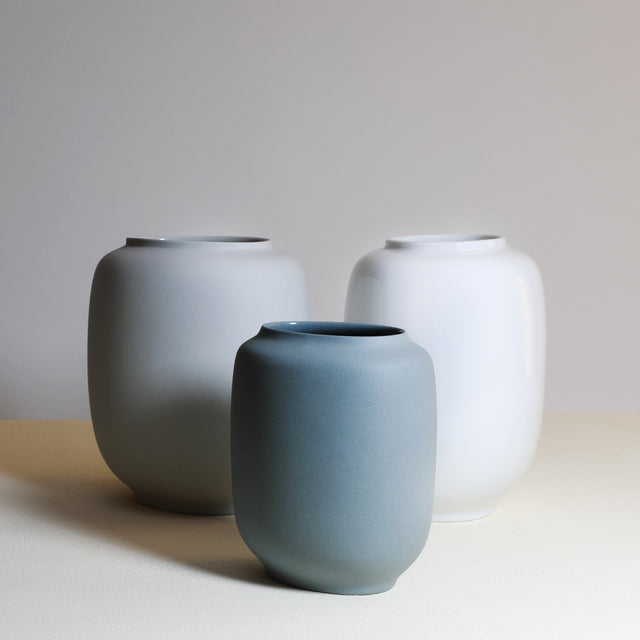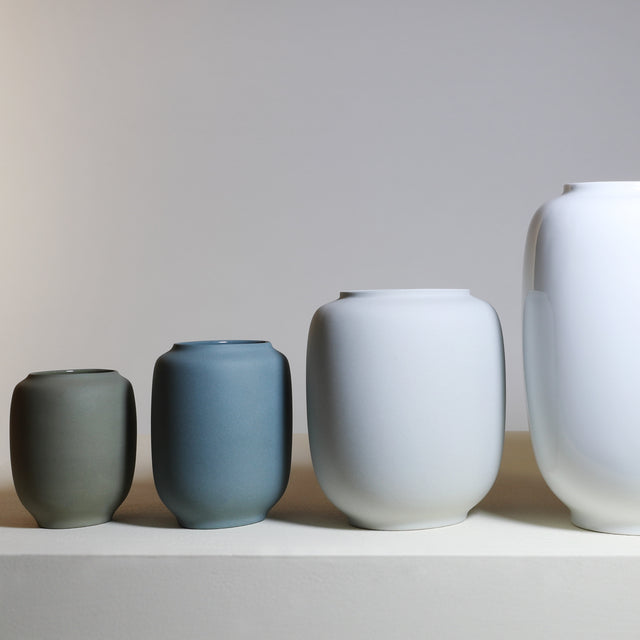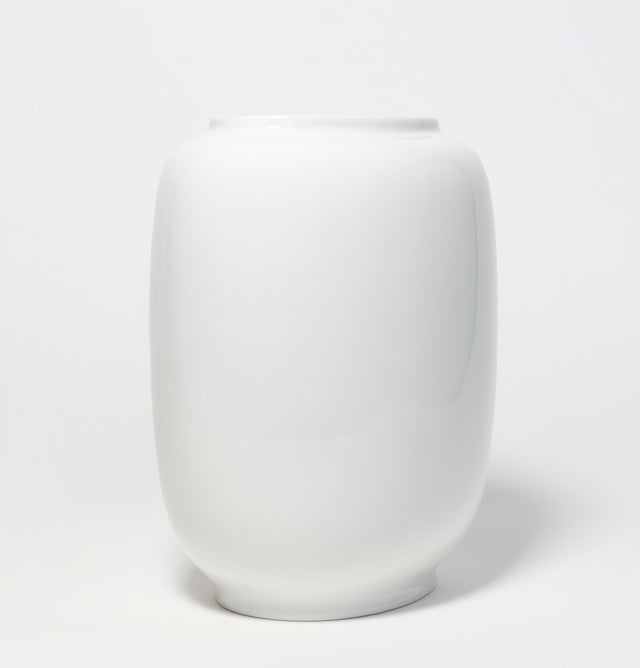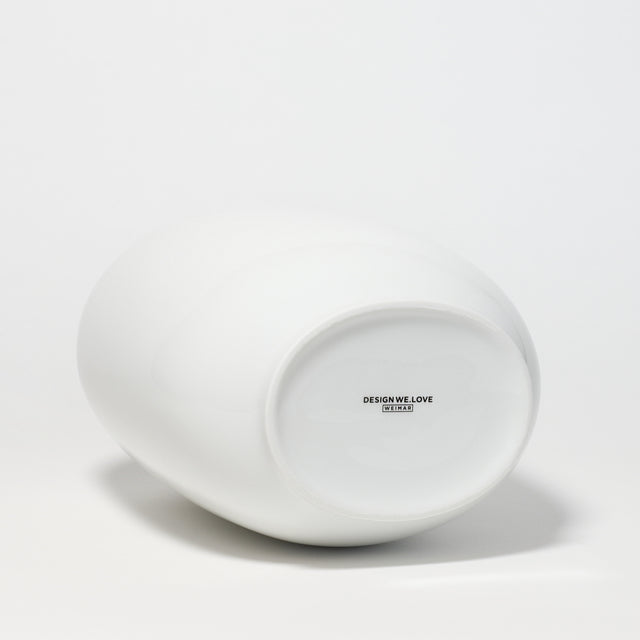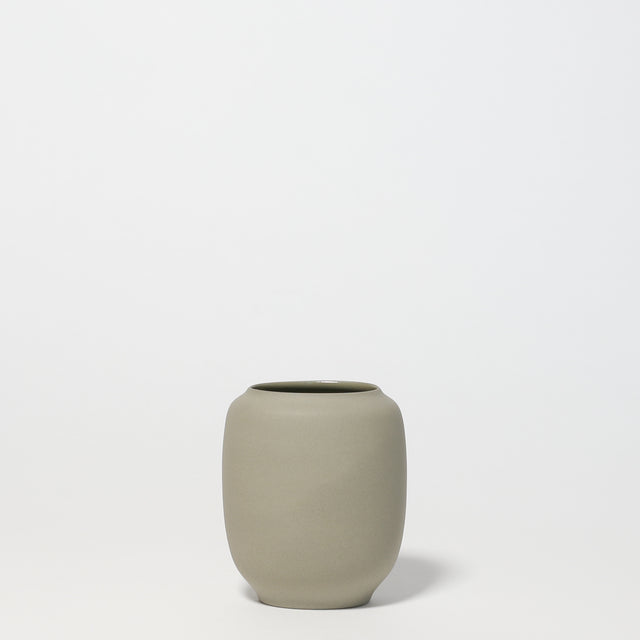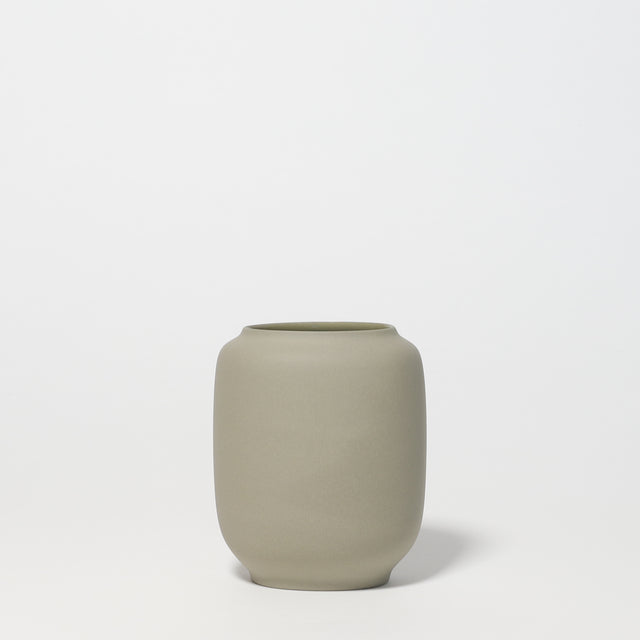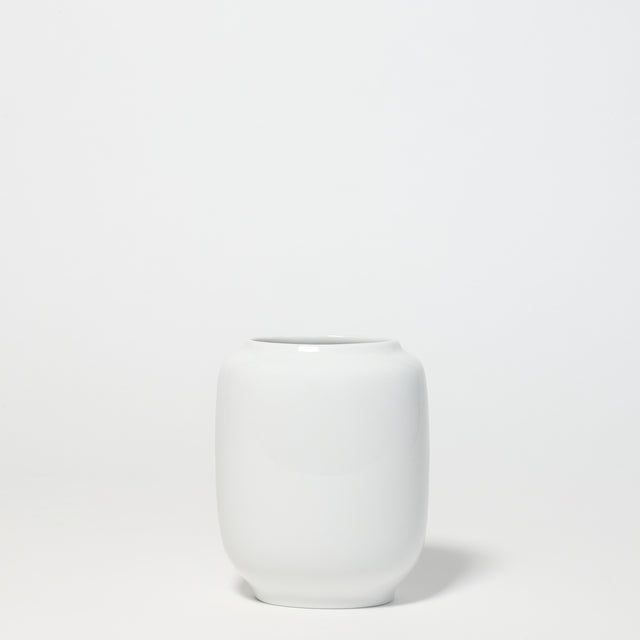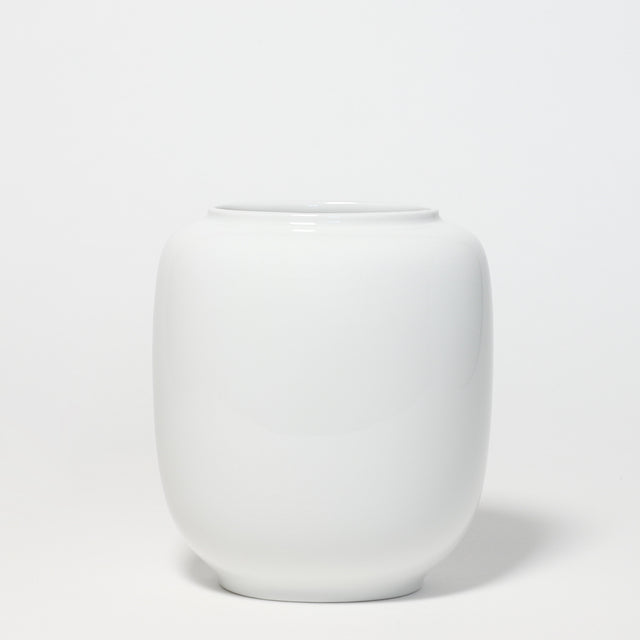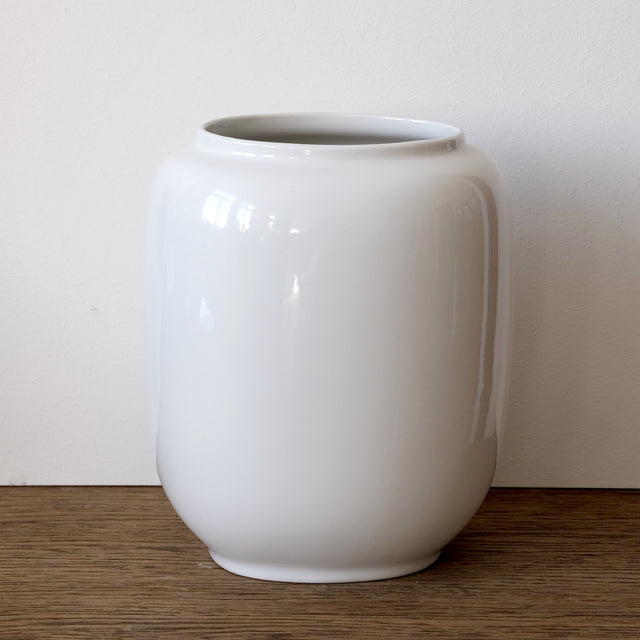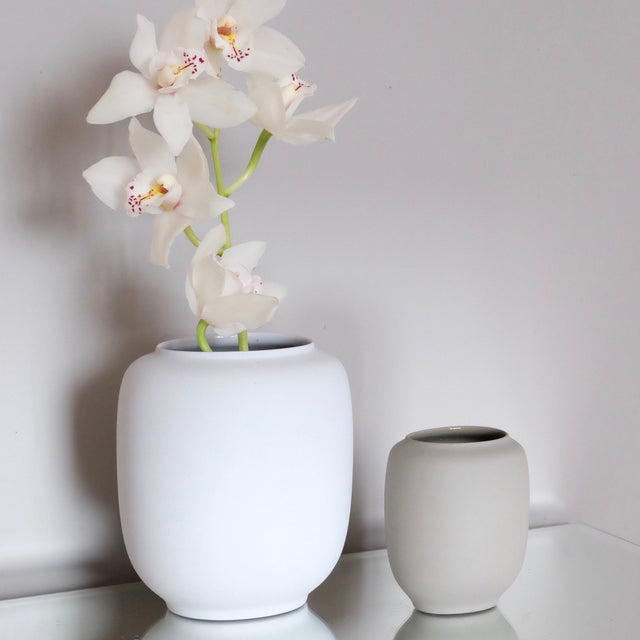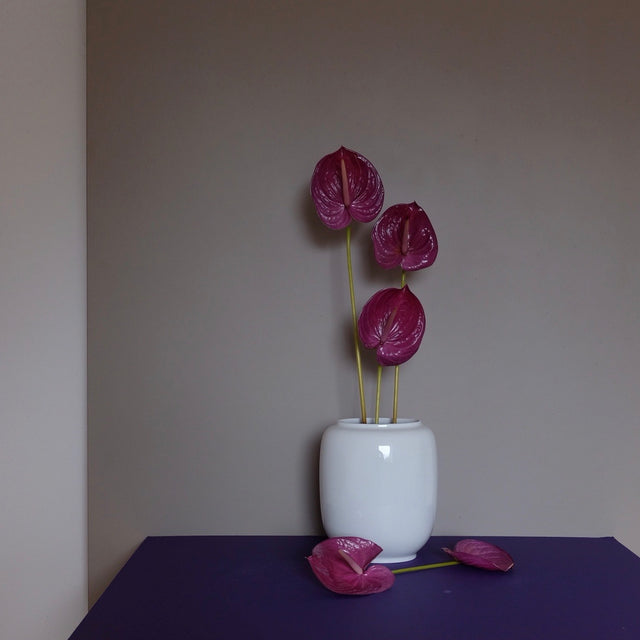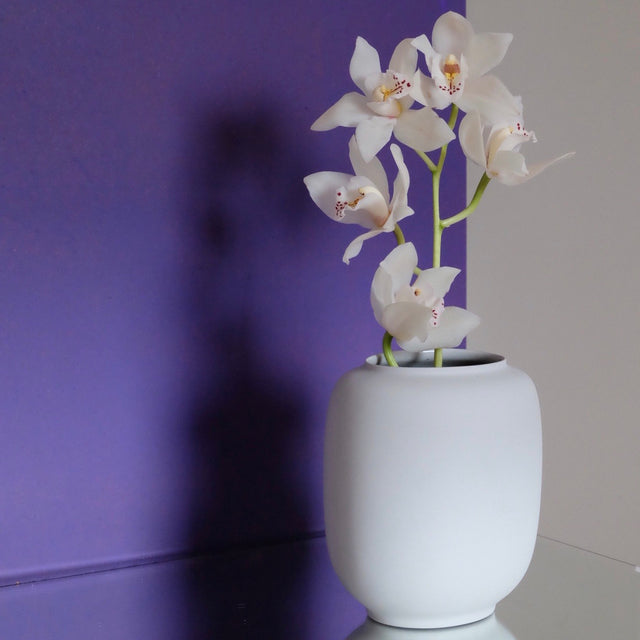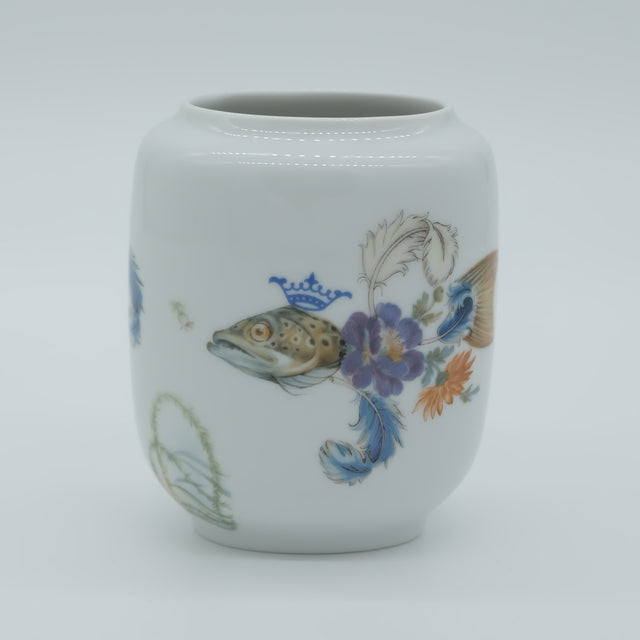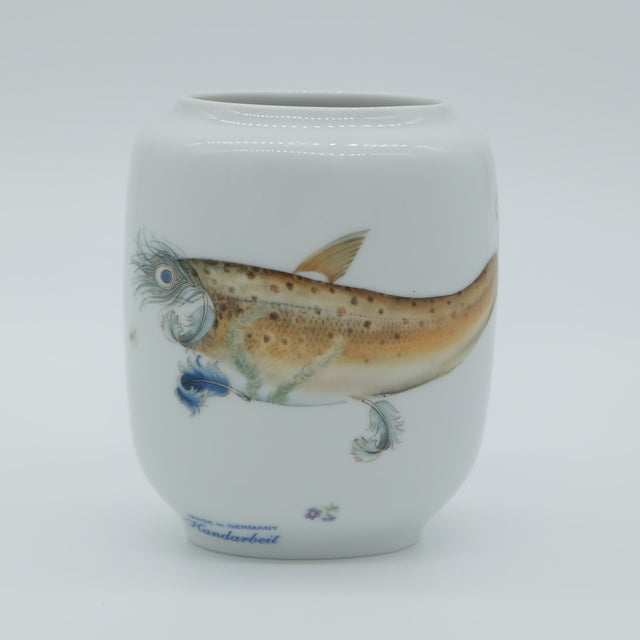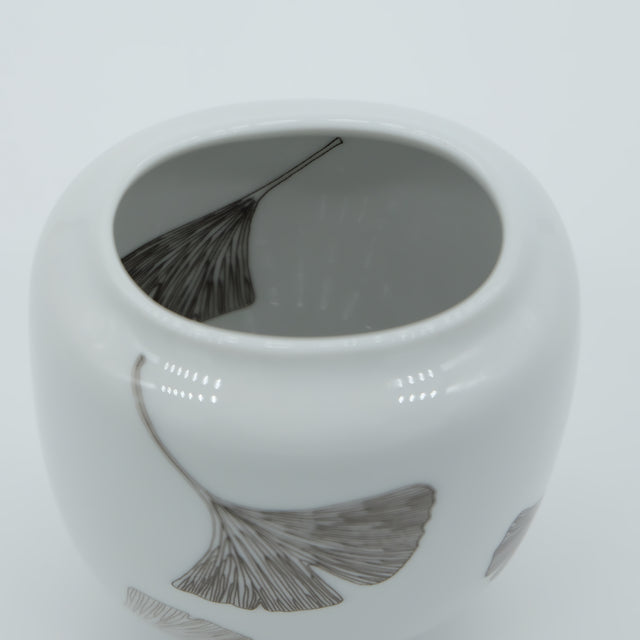 Design: DesignWe.Love
We are very proud of our new vase collection. With the FORM R vases, we have saved a small piece of Thuringian cultural heritage.
The oval shape is perfect for beautiful flower arrangements and tied bouquets.
After the closure of a traditional Thuringian porcelain factory, we have now acquired the manufacturing rights of the closed manufactory and are still producing locally and on site.
The color is new to our vases. Solid colored porcelain is cast by hand and fired in Thuringia. Our vases are available in both colored bisque and glazed.
Material: porcelain
Colour: ElephantSkin, Clowdyblue, Off-White, Lightgrey and White (glazed).
Size XS: 8 x H 10 cm
Size S: 10 x H 12 cm
Size M: 14 x H 16 cm
Size L: 18 x H 22 cm
Price incl. statutory VAT plus shipping

From an order value of 59€, delivery is free of charge!
Delivery time for goods in stock immediately up to 3 days.
Depending on availability, production can take up to 14 days!