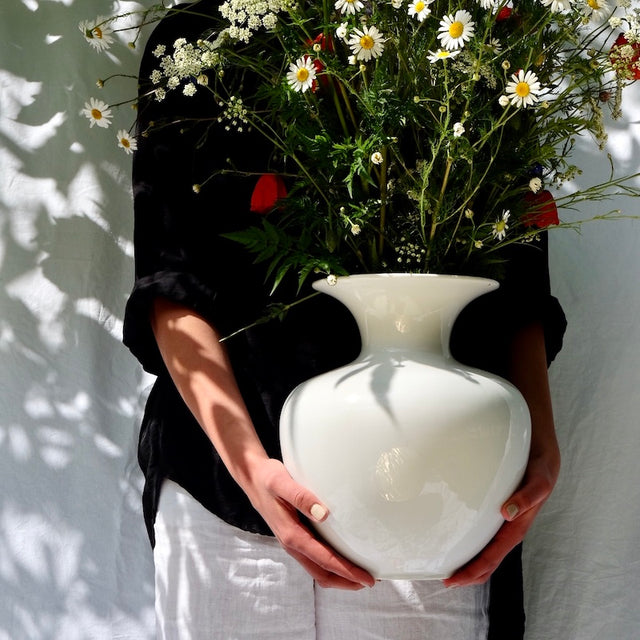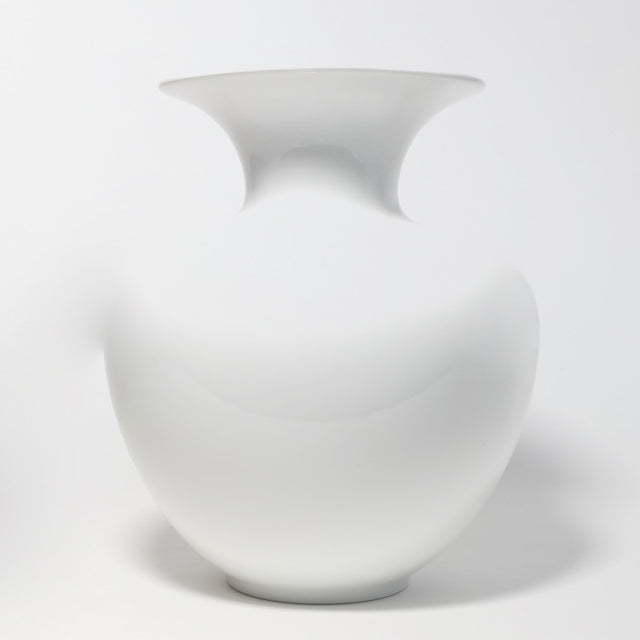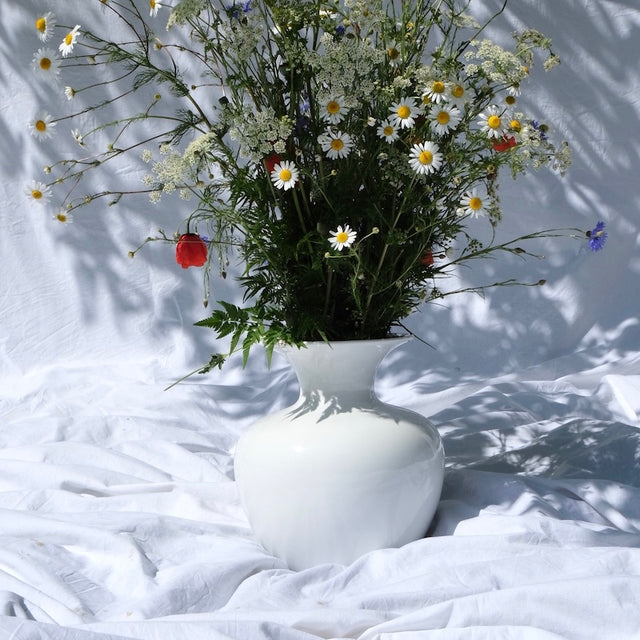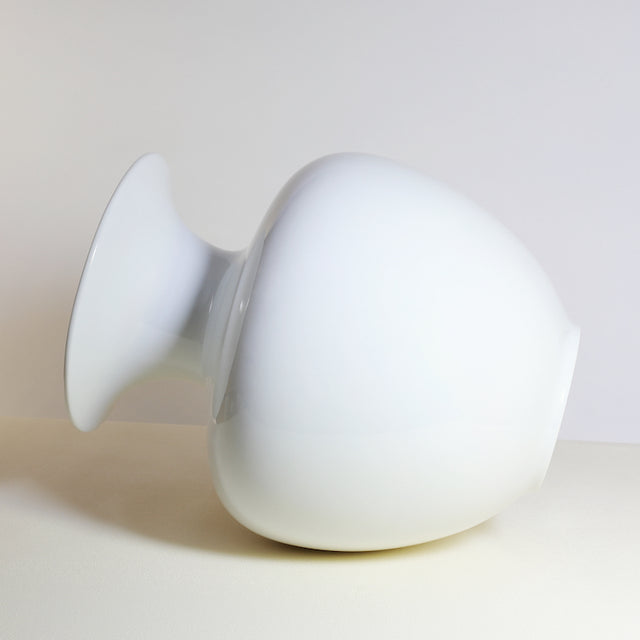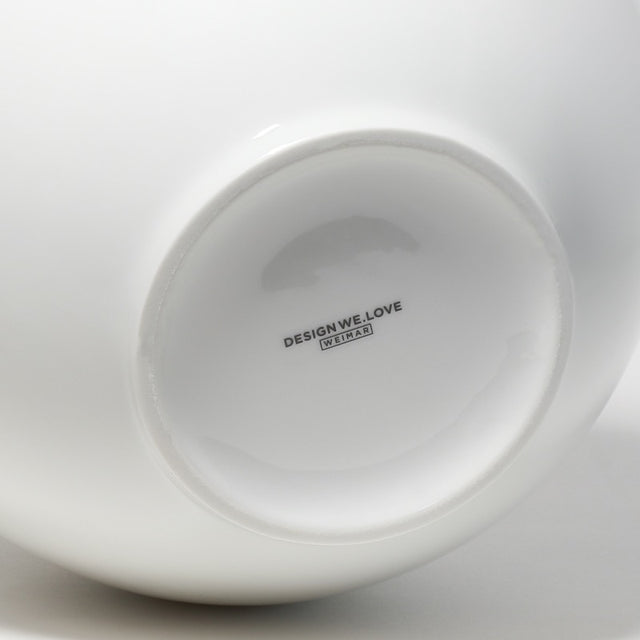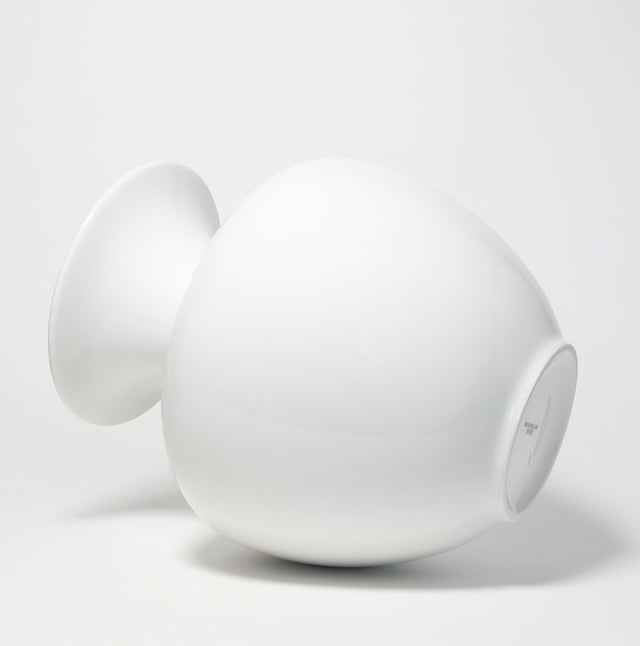 Design: DesignWe.Love
Vase Shape S

The timeless and rather feminine vase Form_S is a classic from the 1960s. The bulbous shape looks stylish and extremely decorative. With different decors contemporary designs, the vase gets an absolutely modern look and
is a trendy home accessory. Available as a classic white glazed porcelain vase or in the limited CRUSH collection. The vases in the CRUSH series are all hand-decorated and are therefore only available as unique items.

The narrow opening brings out individual flower stalks perfectly. Blossoms such as anthuriums or freesias, but also grasses and cereals can thus fully develop their effect.
Size S: ø10.5 H 13
Large: ø15 H21
Size XL: ø17 H26
Material: porcelain
Made from the finest biscuit porcelain or glazed shards, our vases are a real rediscovery. Found in the depths of the mold warehouse of a former porcelain manufactory in Thuringia, we have succeeded in activating production again.
The vases are 100% produced in Thuringia and thus ensure one of the oldest crafts in our region.
So a real classic of the 20th century is back! Reborn in Weimar.
Price incl. statutory VAT plus shipping
From an order value of 59€, delivery is free of charge!
Delivery time immediately up to 3 days.