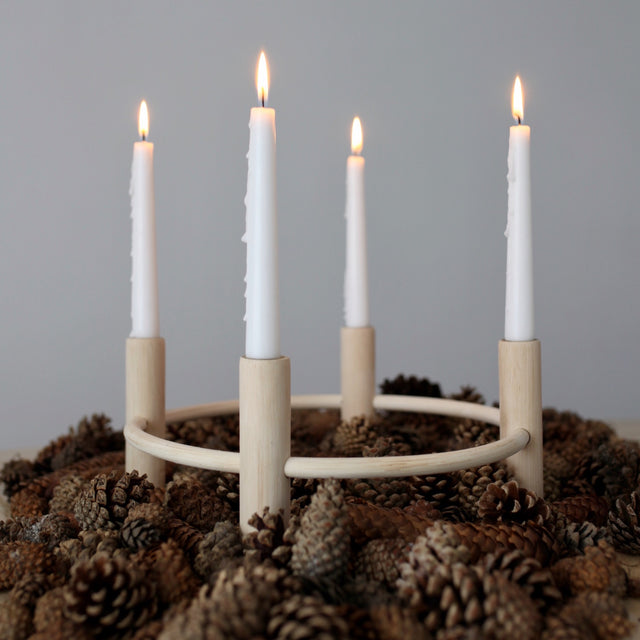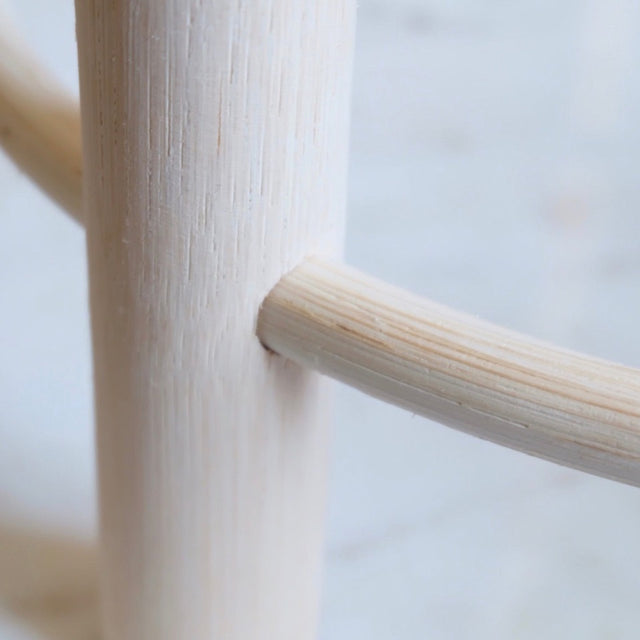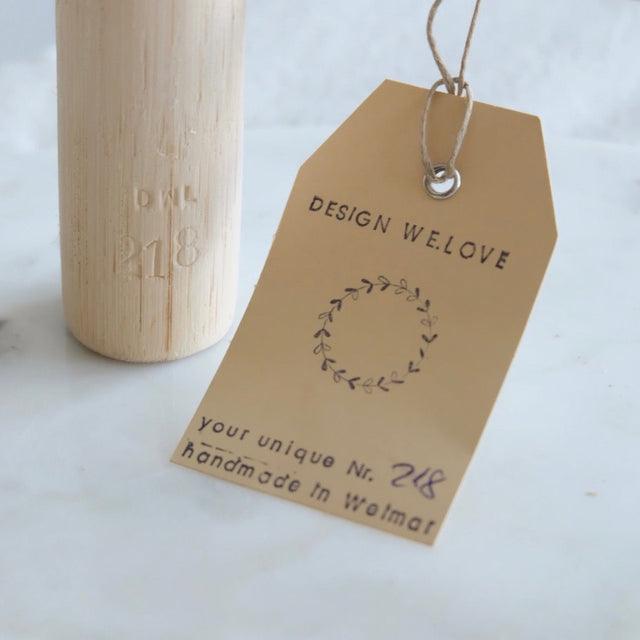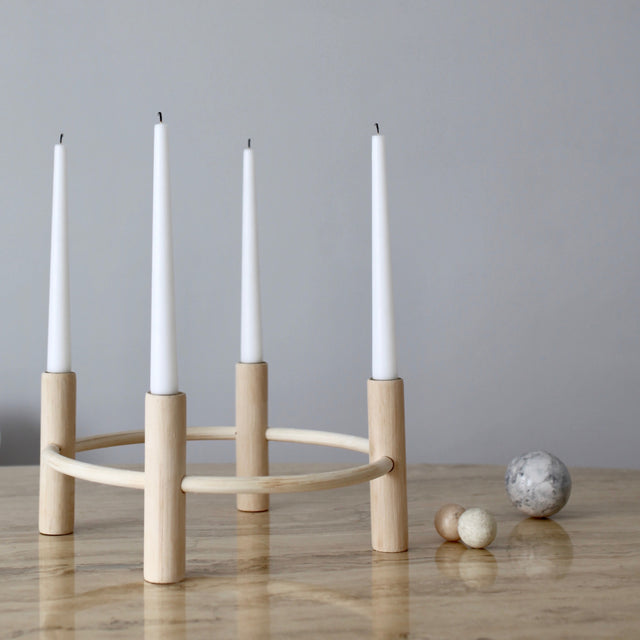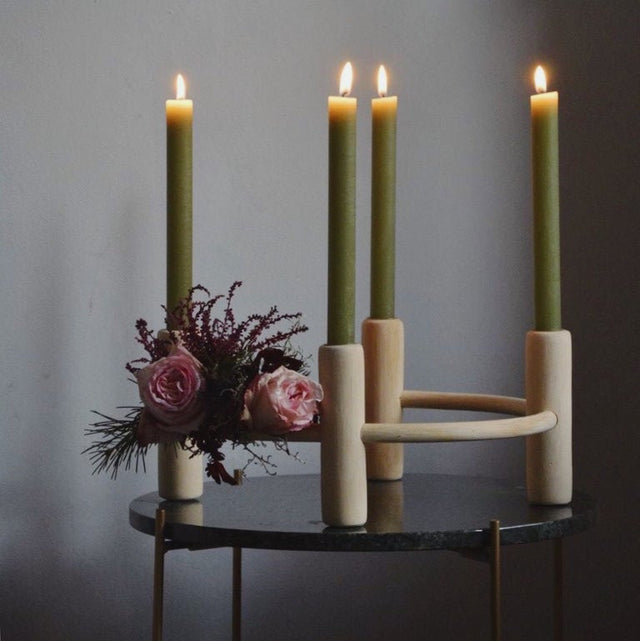 Design: Mark Pohl for DesignWe.Love
With our candle wreath 'Shine' we bring you a Nordic and minimalistic candle holder for stick candles. Not only as an Advent wreath at Christmas time, this candle holder made of rattan will also delight you all year round. The candlesticks for candles are made by hand in a small factory in Thuringia.
A hand-bent rattan ring runs through 4 candle feet. The ring offers you endless possibilities for decoration, as a climbing aid or for branches.
Diameter about 30 cm Height: 15 cm
Diameter candle spout: 2cm
Material: natural untreated rattan. 100% made in Thuringia.
Note: This product is entirely handmade. Minor differences in bend and shape are signs of this and not defects. Rattan is very easy to bend. If your candlestick 'wobbles' upon arrival, you can simply bend it with light pressure.
Due to the natural coloring of rattan, the surface is different and can also contain darker areas. The candlestick in the raw version is untreated and shows the fibrous structure of rattan on the surface.
This product is a registered design.
Price incl. statutory VAT.
Free shipping.
Delivery time immediately up to 3 days.

Our handmade candleholder 'shine' is made in a traditional rattan manufacture in Thuringia, Germany. Decorate your tables with our beautiful Nordic item. Diameter 30 cm, height 15 cm. Material: 100% raw rattan Note: The candleholder is produced 100% from manual work: the bending and form are done by hand. Because this is a handcrafted product, slight irregularities should not be regarded as defects. This product is a registered design.
Kerzenständer rattan😍
Ich liebe ihn-schlicht, schön, hochwertig
Bin begeistert
Bin schon lange um den Adventskranz getigert. Er sieht wunderschön schlicht und elegant aus. Würde ihn immer wieder kaufen.
Kam auch super schnell angeliefert.