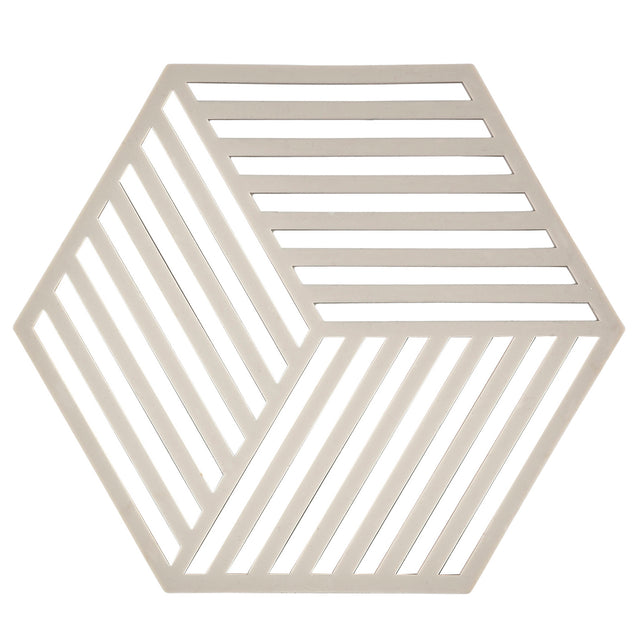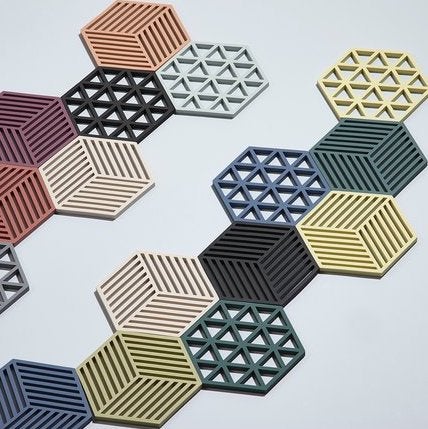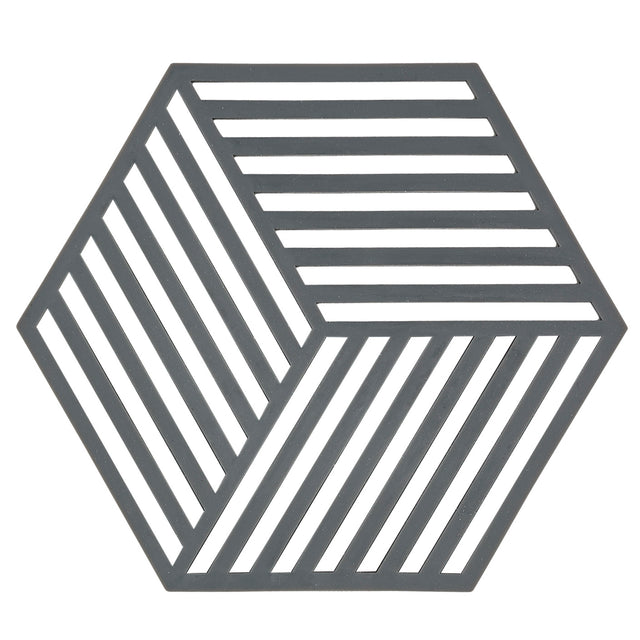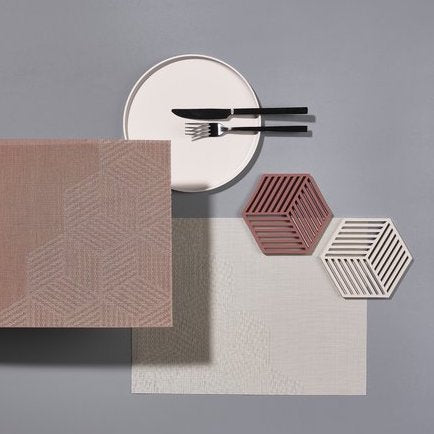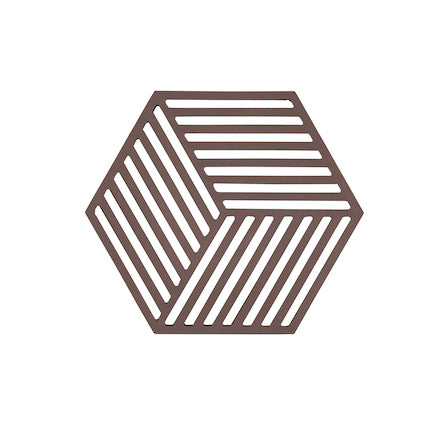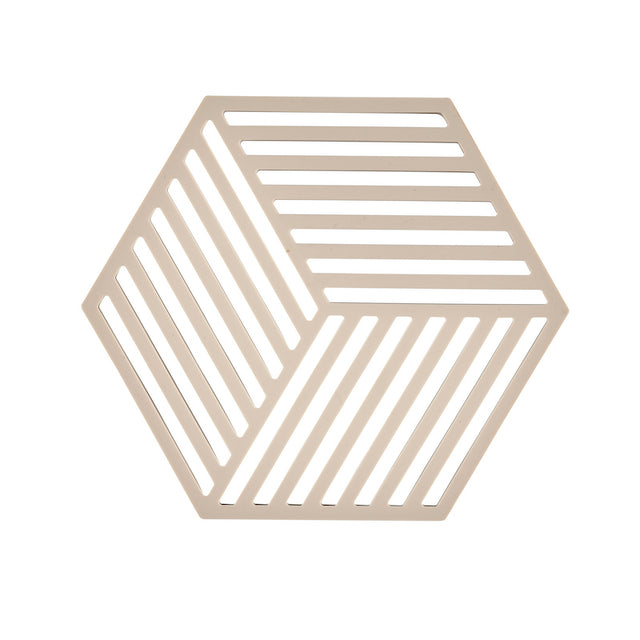 Design: VE2
Graphic design for the table! The coasters from Zone Denmark bring color to the table and cool design in your kitchen. The silicone coasters are practical helpers for hot pots or vessels. In addition, they look decorative. Choose between the shapes Hexagon, Triangles or Harlequin.
Size hexagon / triangles: H 0.9 cm, Ø 16 cm
Harlequin size: H 0.9 cm, D 14 cm, L 24 cm
Material: silicone different colors
Price incl. 19% VAT. shipping
Delivery time immediately -7 days.