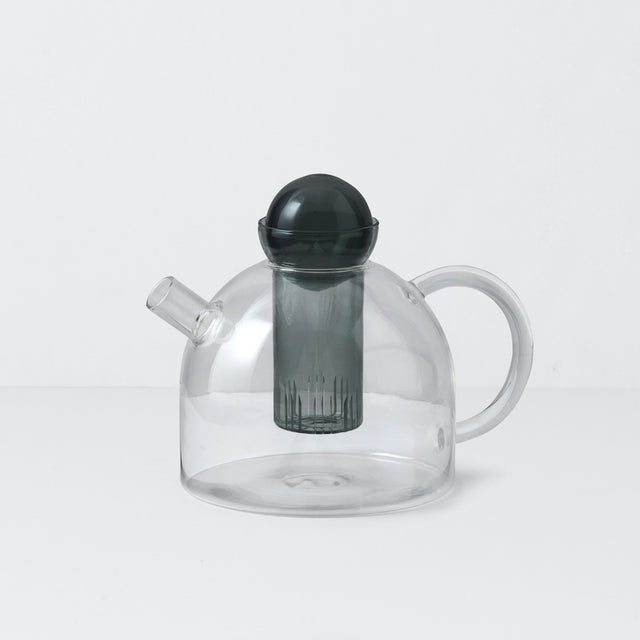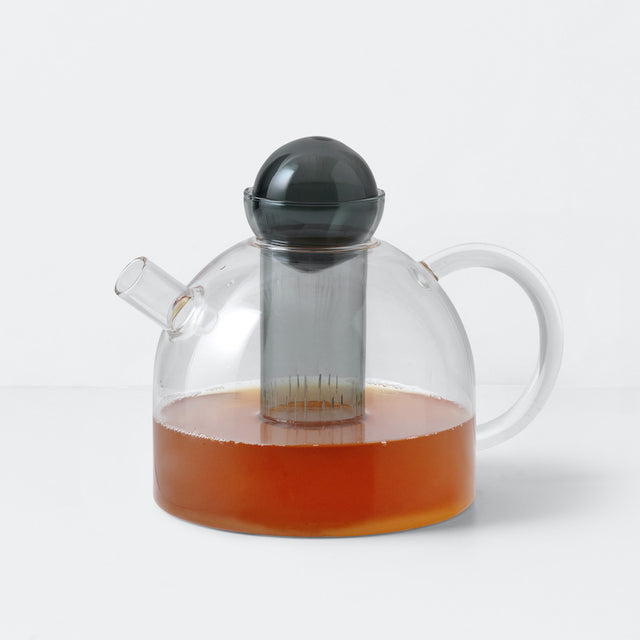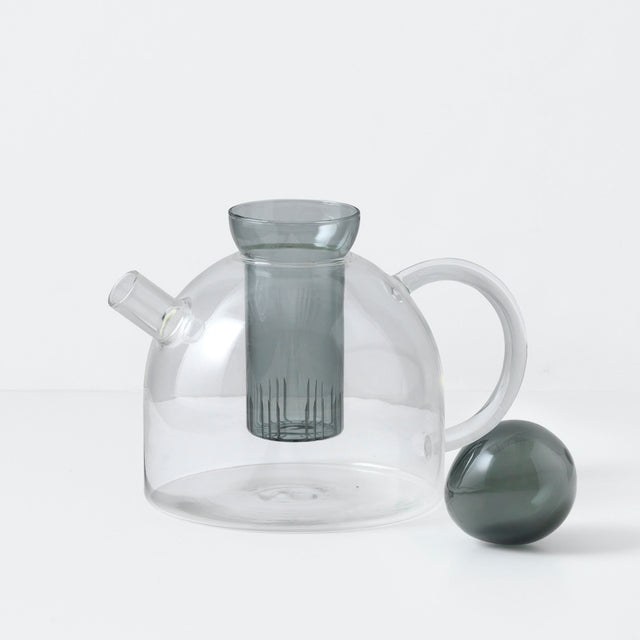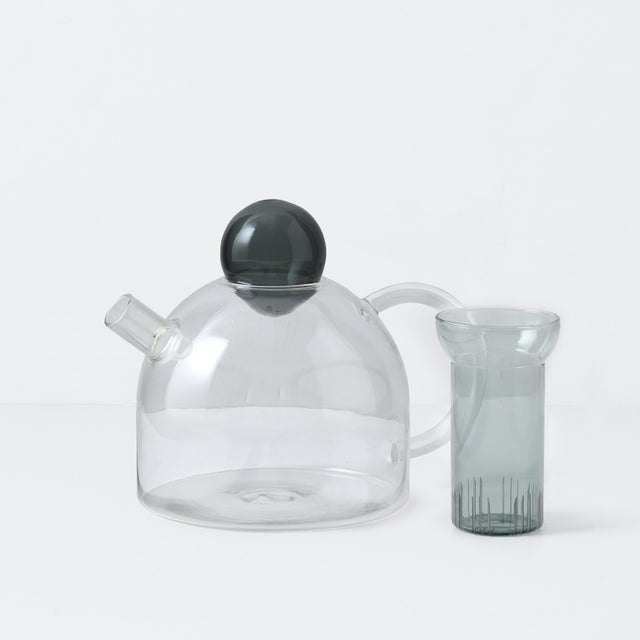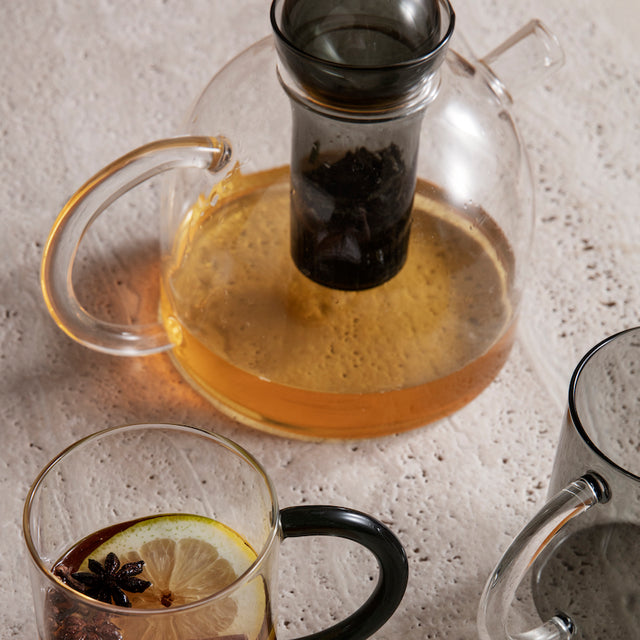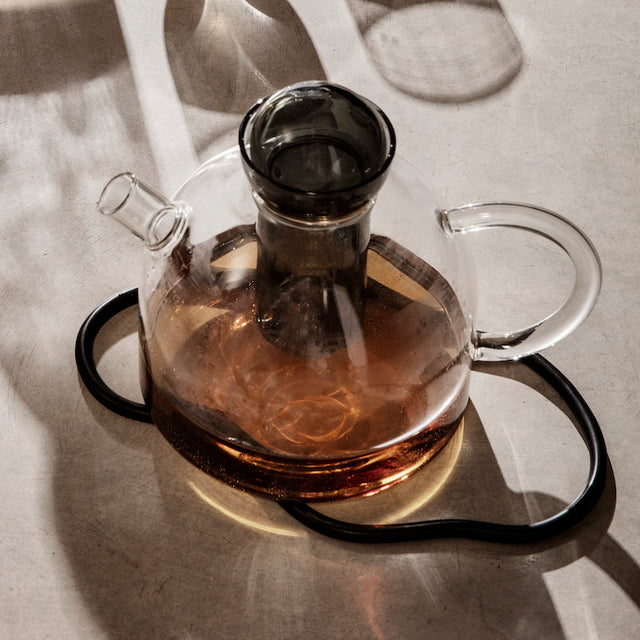 by Kinta
Teapot Still - ferm LIVING Teapot
Design: fermLIVING
Enjoy a moment of tranquility with the Still glass teapot, based on the traditional 'Way of Tea' with a focus on simplicity and balance. The teapot's transparent and colored glass makes infusing the tea an experience, and the rounded lid reflects the aspect of balance by rotating on itself rather than rolling off the table.
Size: W: 21.5 x H: 17.5 x D: 15 cm
Material:
Mouth-blown, heat-resistant glass
Care instructions: Dishwasher safe
Price incl. statutory VAT.
Free shipping!
Delivery time immediately up to 7 days.