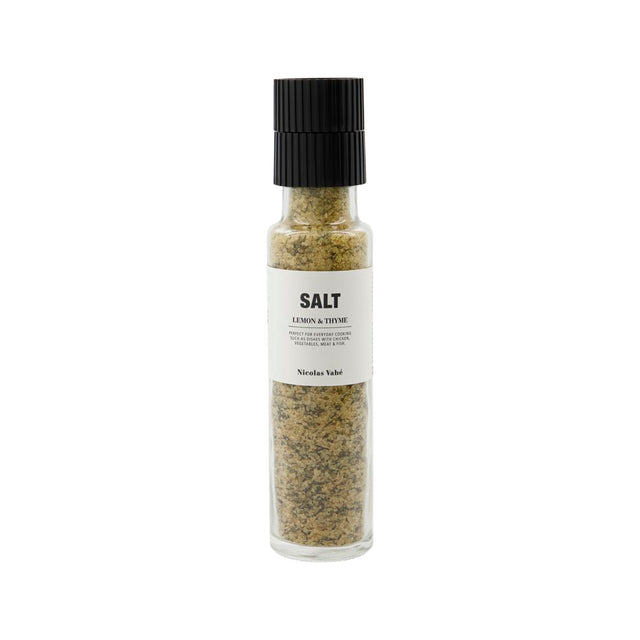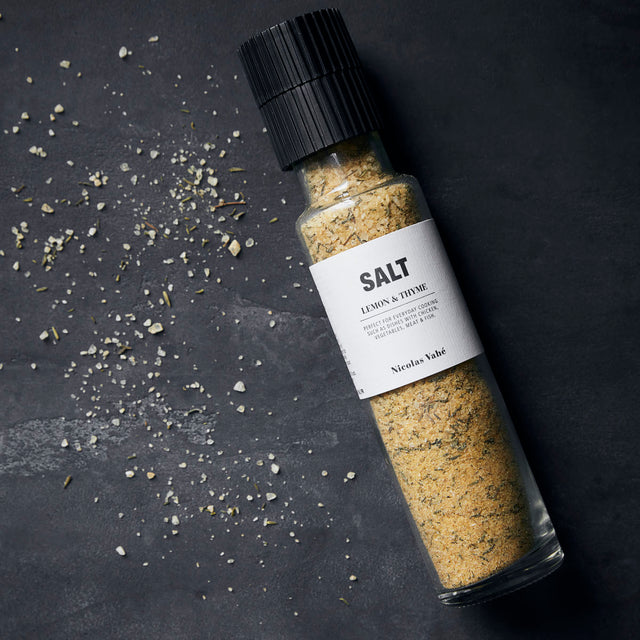 by Nicolas Vahé
Salt mill thyme and lemon spice mix - Nicolas Vahé
A light note of thyme and lemon makes this sea salt blend by Nicolas Vahé perfect for red meat, fresh pasta, fish and seafood. Spice up your meals with this blend to give your guests an unforgettable dining experience. And just look at this color. Turmeric has been added to enhance the visual appeal of your dishes. You can grind the spices very finely in the practical ceramic grinder. This releases oils that bring even more flavor and aroma to the plate
Ceramic grinder, refillable
Contents: 320g
97% sea salt, thyme, turmeric, lemon oil.
The products of the French brand Nicolas Vahé have become real classics in the kitchen. Regardless of whether you use the products during cooking or to taste - the fine selection of spices gives your dishes a fine and elegant touch. Surprise a dear gourmet with these spice mixtures and fine appetizers from Nicolas Vahé for holidays, a special occasion or just because.
Price incl. statutory VAT plus shipping
From an order value of €59, delivery is free of charge.
Delivery time immediately - 3 days.