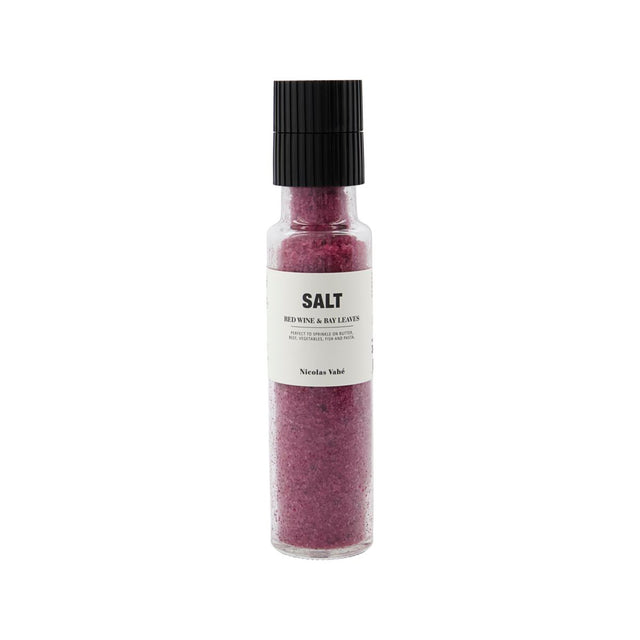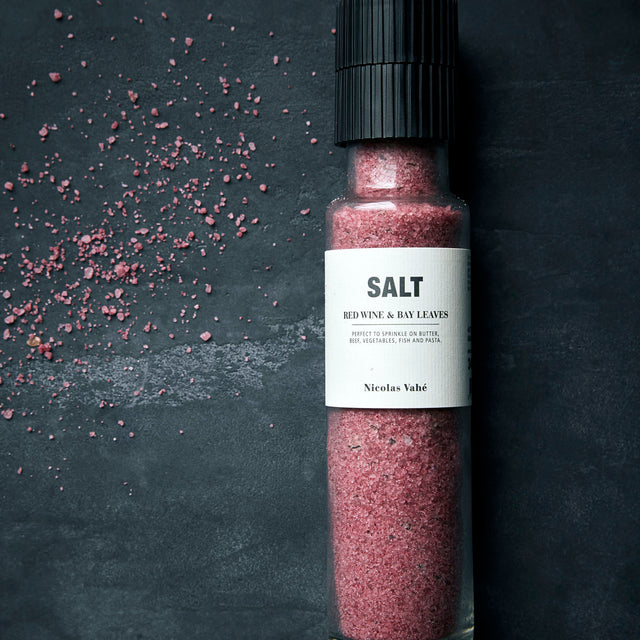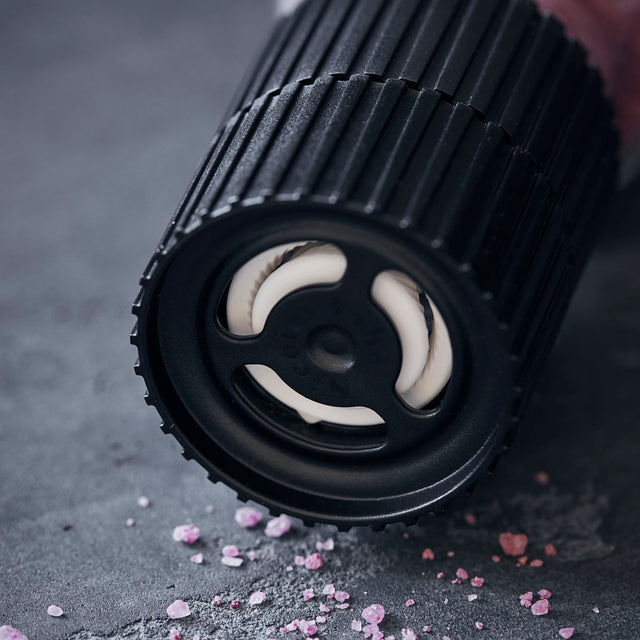 by Nicolas Vahé
Salt mill red wine and laurel spice mixture - Nicolas Vahé
red wine and bay leaves. A successful combination that perfects your dishes. Rub Nicolas Vahé's Sea Salt Mixture onto beef and season fish, game, pasta and the classic coq au vin. Enjoy the delicate red wine flavor by grinding it on butter. The color makes the salt a great finisher. You can grind the spices very finely in the practical ceramic grinder. This releases oils that bring even more flavor and aroma to the plate.
Ceramic grinder, refillable
Contents: 340g
Sea salt 87%, corn starch, red wine 4%, aroma, hibiscus powder, bay leaf mix.
The products of the French brand Nicolas Vahé have become real classics in the kitchen. Regardless of whether you use the products during cooking or to taste - the fine selection of spices gives your dishes a fine and elegant touch. Surprise a dear gourmet with these spice mixtures and fine appetizers from Nicolas Vahé for holidays, a special occasion or just because.
Price incl. statutory VAT plus shipping
From an order value of €59, delivery is free of charge.
Delivery time immediately - 3 days.