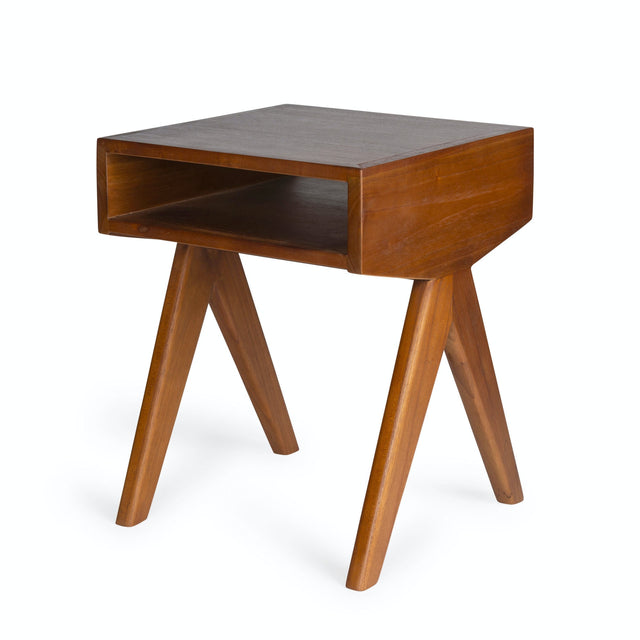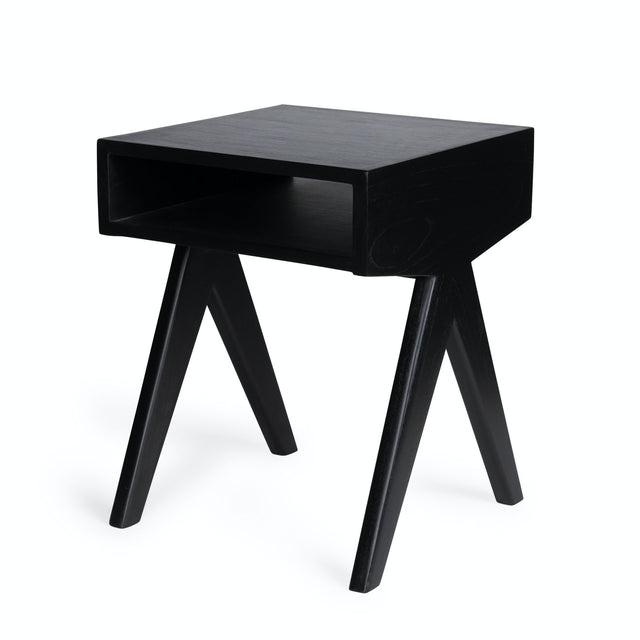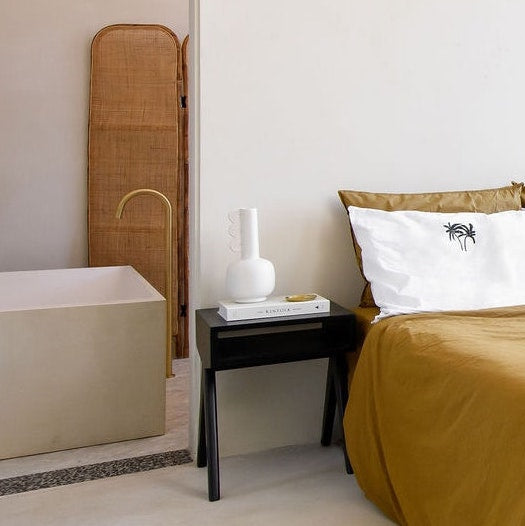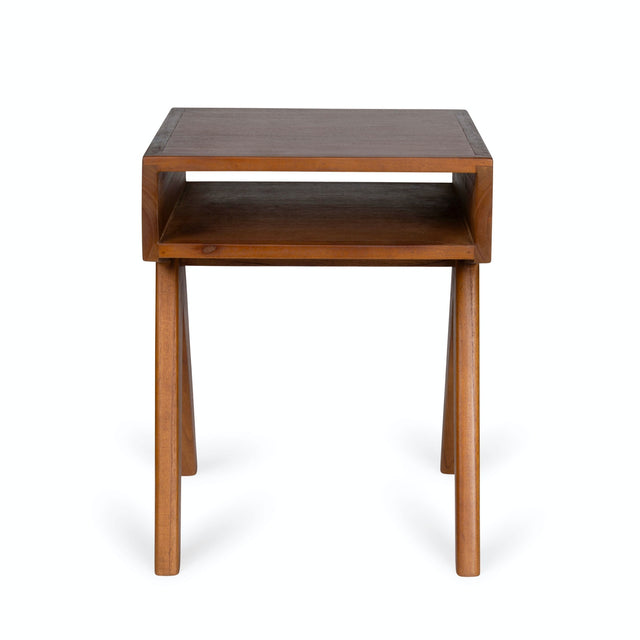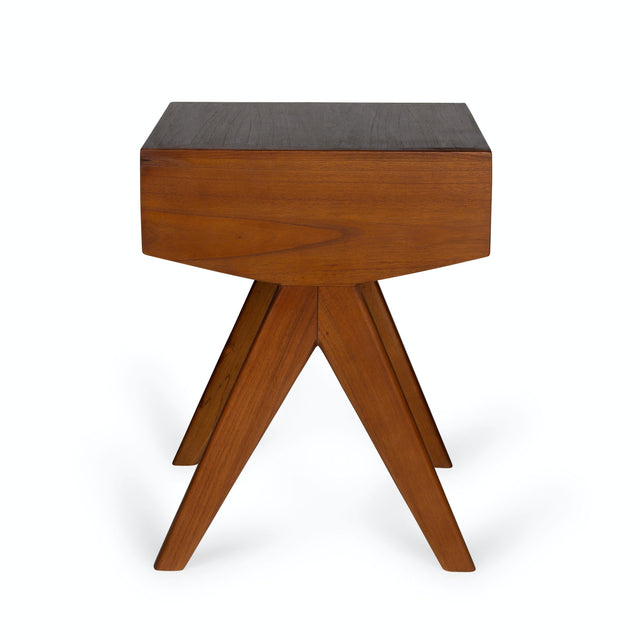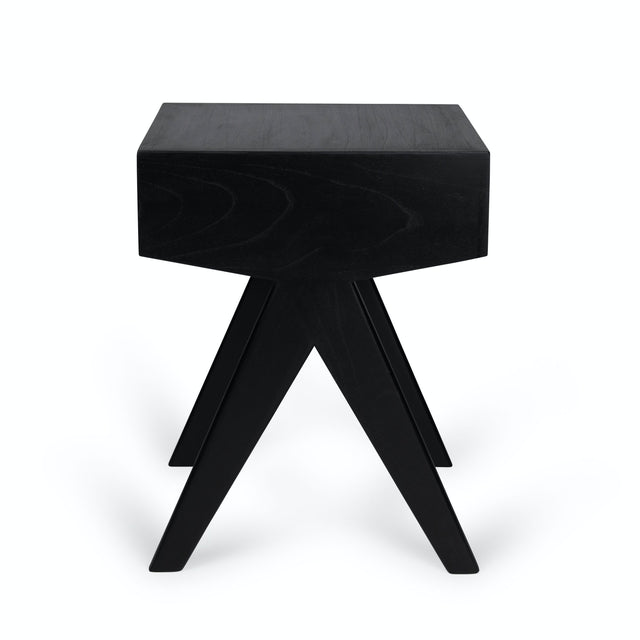 by Detjer
Bedside table Detjer
Design: Detjer

With this timeless and very elegant bedside table, your bedroom furniture will be immersed in a whole new look. The small wooden table is a decorative piece of furniture for the bedroom, but the bedside table by Detjer also comes into its own as a side table in the living room or other rooms.
An icon of midcentury style and design has moved in at DesignWe.Love, because we not only have the chair series made of rattan and wood inspired by the Chandigarh style of the late 50s in our range, but also the newly developed furniture by Detjer based on this furnishing style . The retro design is re-produced by Detjer based on the originals by Pierre Jeanneret.
Whether as a solo object or as a side table, this bedside table is design in perfection. A beautiful and elegant piece of furniture for everyday use and an it-piece in a timeless and classic design. The architectural form makes it a trendsetter in modern furnishings.
Dimensions: L 40 x W 40 x H 51 cm
Colour: Black or Dark Brown
Material: mindi wood
Weight: 5.2kg
Price incl. statutory VAT.
Free shipping.
Delivery time immediately up to 7 working days.
Note: The high-quality furniture is handcrafted in Jakarta. This creates unique pieces every time. These differ minimally in height and width and are never identical because they are not machine-made. The natural materials are carefully selected.
Wood is a natural product and always works. This happens under the influence of heat, cold, dryness and humidity. Our black items are dyed several times, through drying and use it can happen that the original color of the wood shines through.