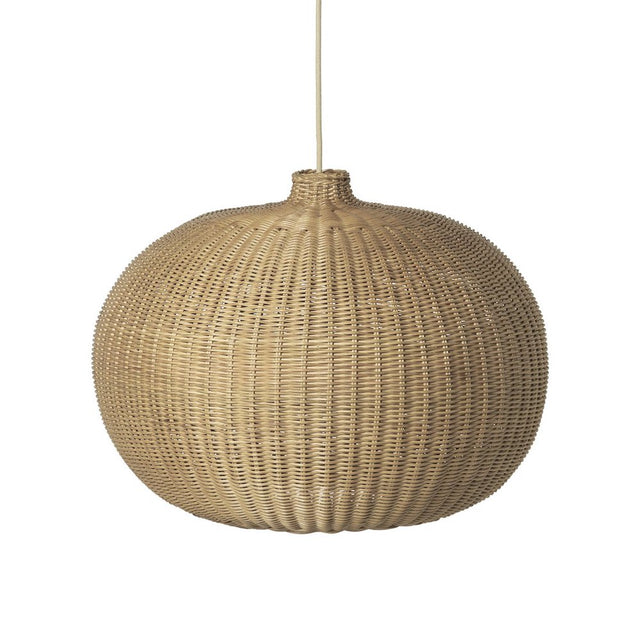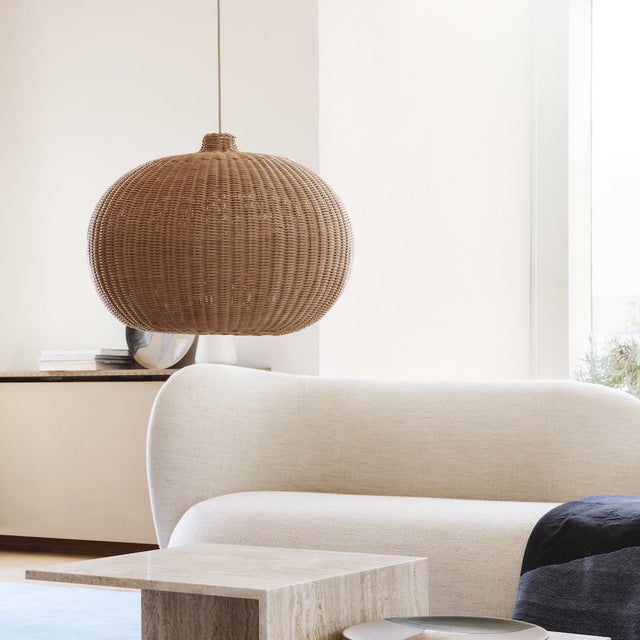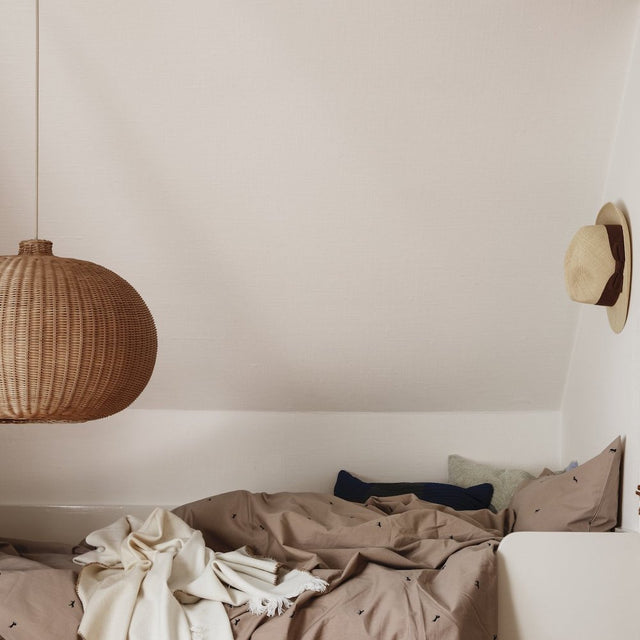 by fermLiving
Lampshade Braided Belly - ferm LIVING
Design: ferm LIVING
Hand woven from rattan, this curved lampshade provides a beautiful and natural light source in a room. Regardless of whether you hang the lamp from the ceiling over your dining table or use it as a focal point in a corner, the lamp casts very beautiful shadows thanks to the rattan structure. In addition, a directional light is generated through the lower hole.
The lamp holder is sold separately here !
Size: Ø: 54 x H: 41 cm
Material: rattan
Price incl. 19% VAT
Free shipping!
Delivery time 7 days.