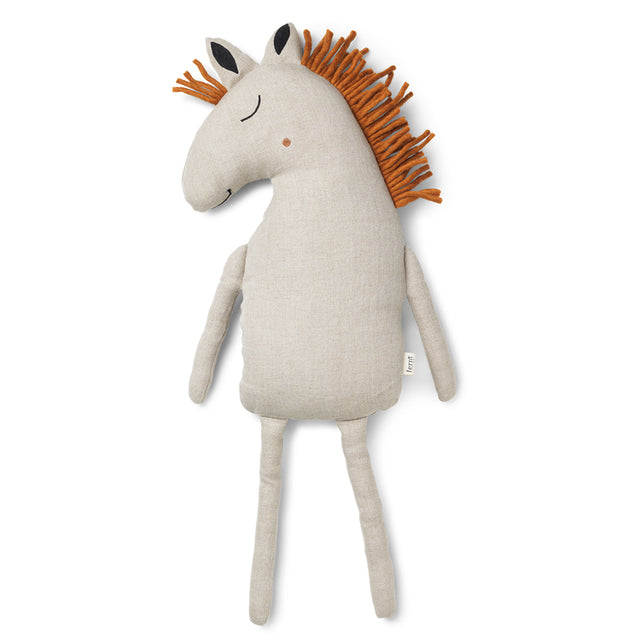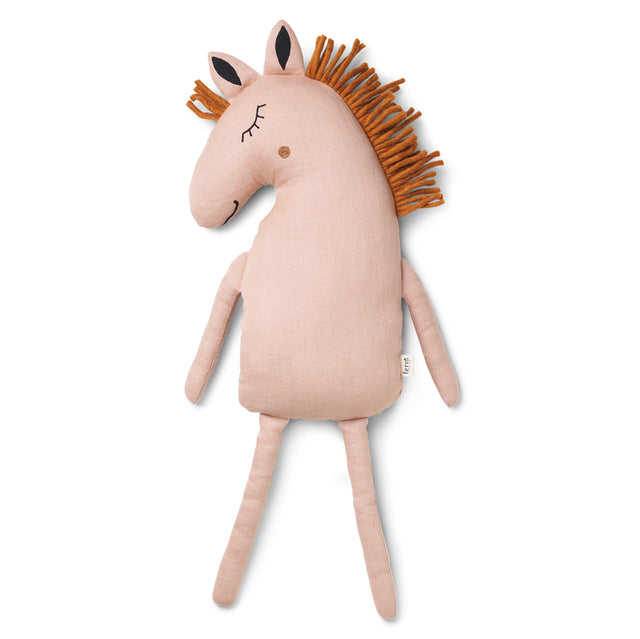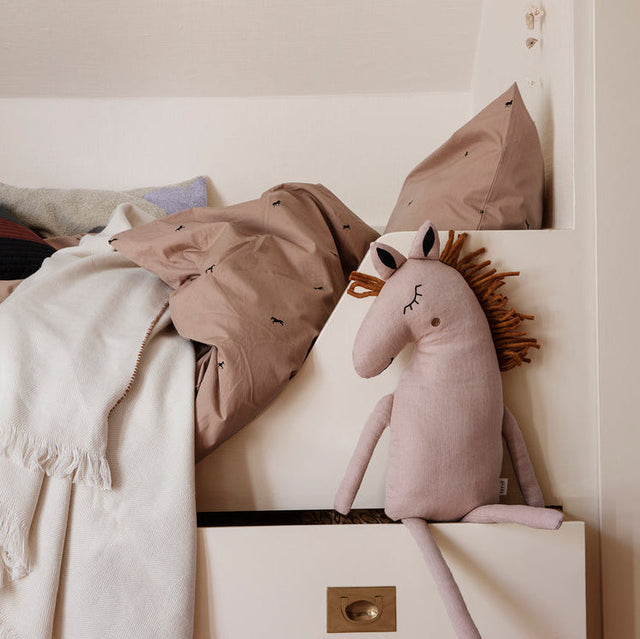 by fermLiving
Cuddly toy horse - ferm LIVING Horse Cushion
Design: ferm LIVING
Saddle up and turn the nursery into a ranch by welcoming this friendly horse into your home. The cushion with its loose fringes that serve as a horse's mane is available in two colors. It offers wonderful comfort before bedtime and is a good friend for anyone who wants to explore new imaginary worlds.

Size:
W: 22 x H: 70 x D: 8 cm
Material:
Fabric: 100% Linen. Fringe: 95% wool and 5% other fibers.
Filling: 100% recycled polyester
hand embroidered. CE approved
Price incl. statutory VAT plus shipping .
From an order value of 59€, delivery is free of charge!
Delivery time immediately - 7 days.