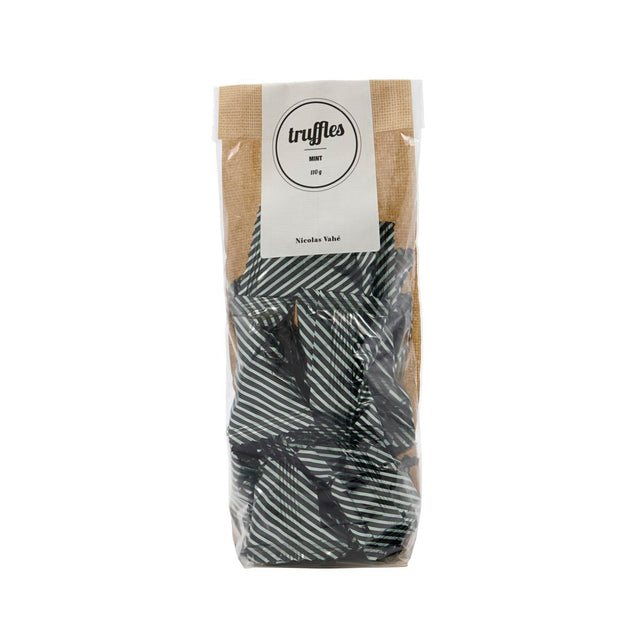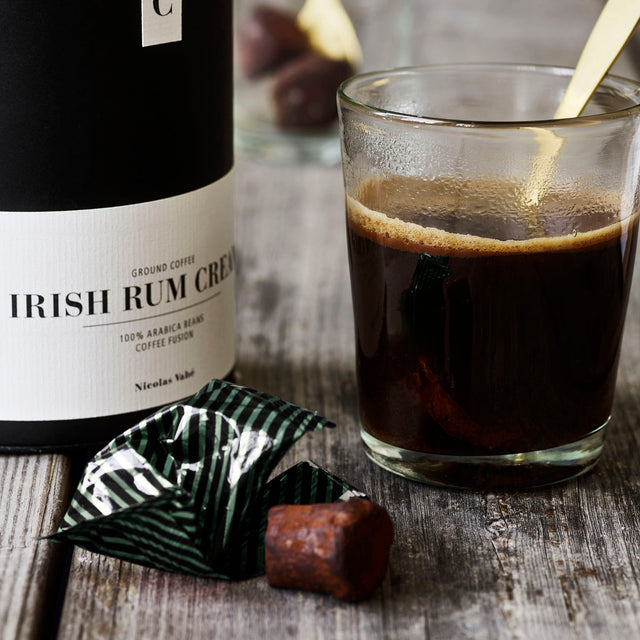 These delicious chocolate truffles with mint by Nicolas Vahé melt on the tongue while the intense taste of chocolate and mint fills your mouth.
The delicious truffles are made according to a French recipe, which guarantees high quality and a pleasant taste. Enjoy the truffles with a freshly brewed cup of coffee or tea.
Create a cozy moment and enjoy the truffles all by yourself or give them as a gift - they are guaranteed to taste good to the lucky recipient.
Content: 110g Vegetable fats (coconut, palm kernel), sugar, lean cocoa powder, whey powder (milk), mint crystals 2.5% (tequilana agave powder, mint oil), cocoa powder, emulsifier (soy lecithin).
Price incl. statutory VAT plus shipping
From an order value of 59€, delivery is free of charge!
Delivery time immediately -7 days.