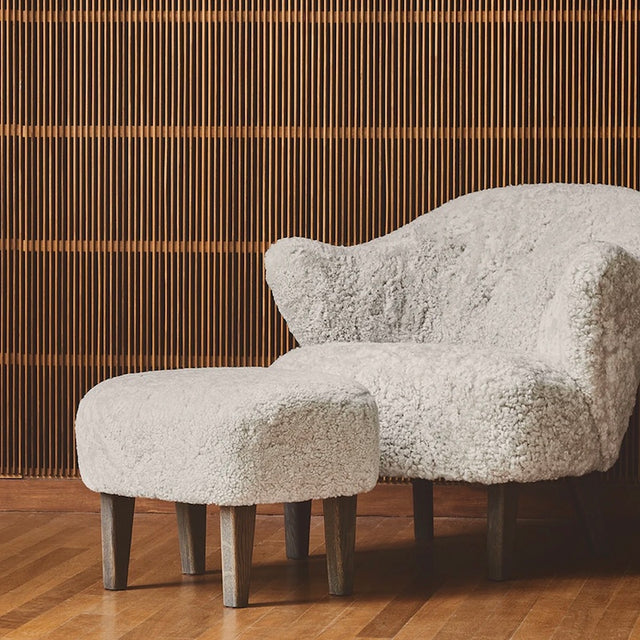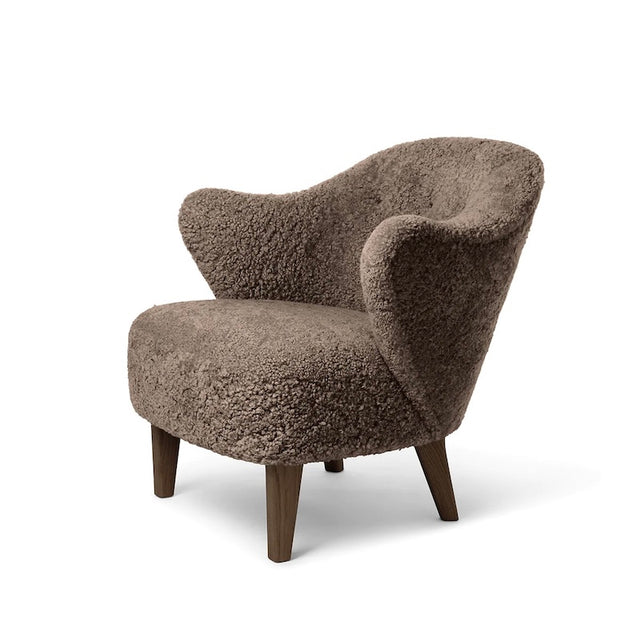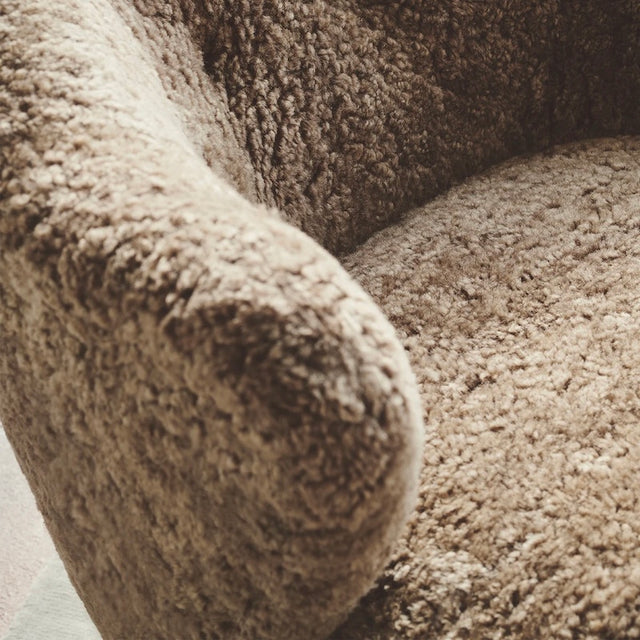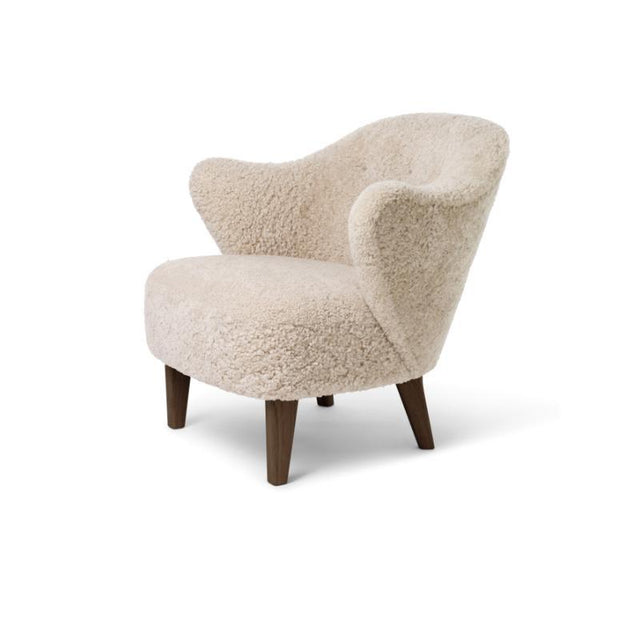 by Audo
Ingeborg Lounge Chair - Menu Armchair with sheep's wool
Design: Flemming Lassen
Named after the designer's artist mother, Ingeborg Winding, the 1940s Ingeborg Lounge Chair welcomes the sitter with open arms and an irresistibly charming expression.
The armchair features elegant sculptural armrests and an angled frame for comfort. Despite the delicate stature of the chair, Ingeborg makes a strong statement in any room. Beautiful from every angle, the Ingeborg sheepskin armchair blends effortlessly into a room without taking up too much space.
The chair is available in three different sheepskins and with legs made of dark oiled oak heartwood.
The special shape of the lounge chair by Menu gives your home an elegant and luxurious look.
W 76 x H 76 x D 81 cm
Seat height of 40 cm
Cover: pure sheep's wool
Made in the EU.
The lounge chair consists of a structural frame made of plywood. Seat is made of layered foam (5 layers) in different densities with straps/harness underneath. The back and armrests are made of a double layer of foam, with the front part being reinforced with foam flex. The feet are made of smoked oak.
Price incl. statutory VAT.
Free shipping.
Delivery time approx. 7 weeks.

This product is made especially for you and cannot be returned or exchanged, as it is made to measure.