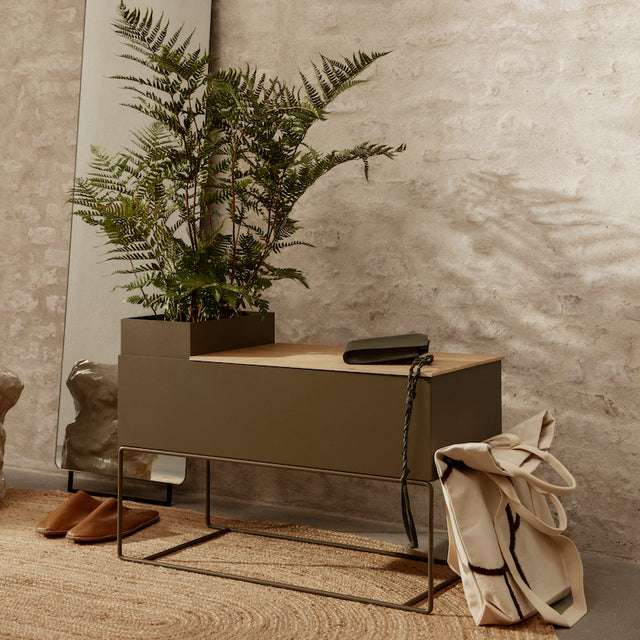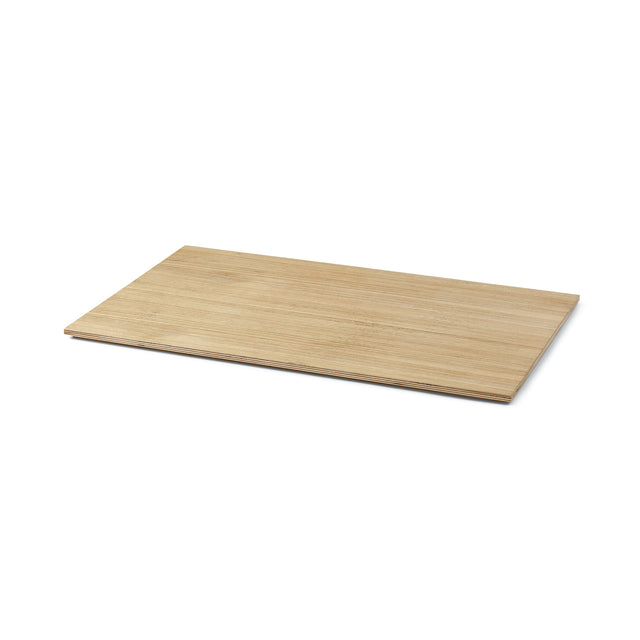 by fermLiving
Wooden lid for Plant Box Large - ferm LIVING
Design: ferm LIVING
Now comes the big, low and deep sister of the classic Plant Box from fermLiving . Made from cashmere-colored, powder-coated metal, the planter is great for housing plants as well as storing everyday clutter - from magazines and books to toys and office supplies.
The timeless design consists of a slim and yet stable frame and can also be converted into a bench with the additionally available cover. Thus, your hallway gets a beautiful home accessory. But the Plant Box Large from fermLiving is also a beautiful piece of furniture in the living area.
The additionally available Plant Box Pot can be planted and thus safely placed in the Plant Box Large. The wooden lid is sold separately.
Colour: Black, natural oiled oak or smoked oak
Size : W: 57.5 x H: 1.3 x D: 35 cm

Material: wooden lid made of oak veneer.
Price incl. 19% VAT
Free shipping.
Delivery time up to 10 days.