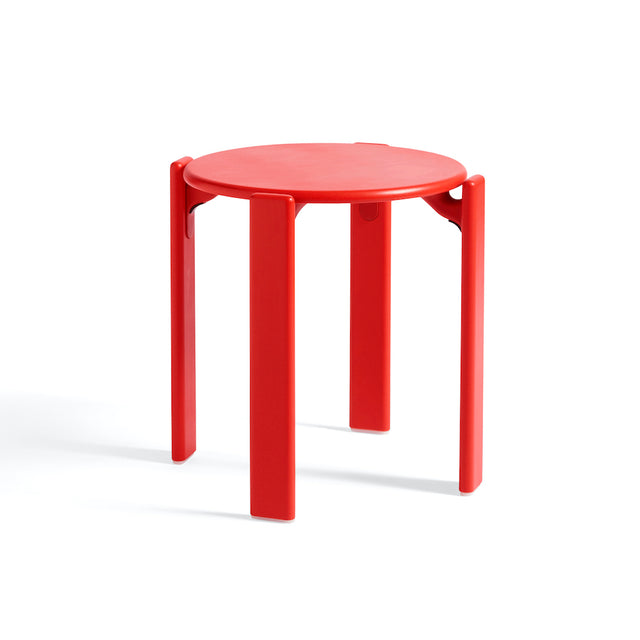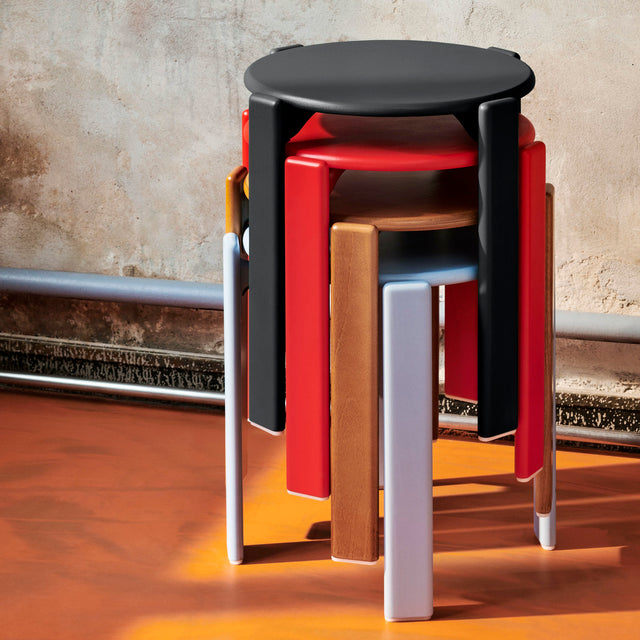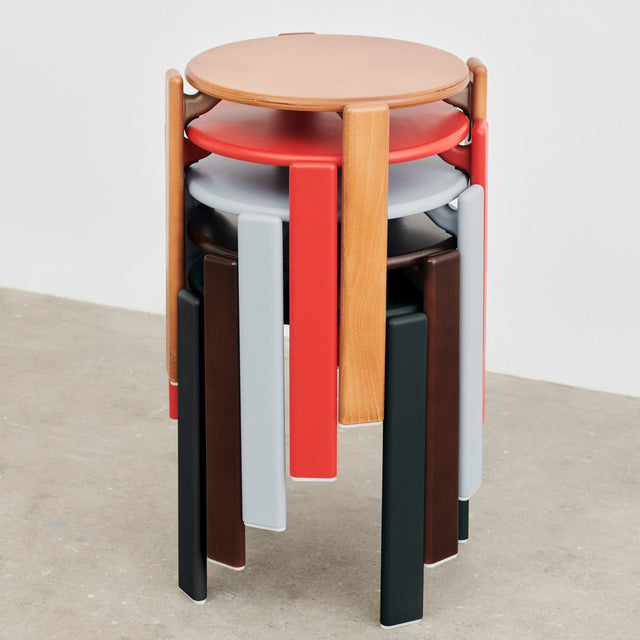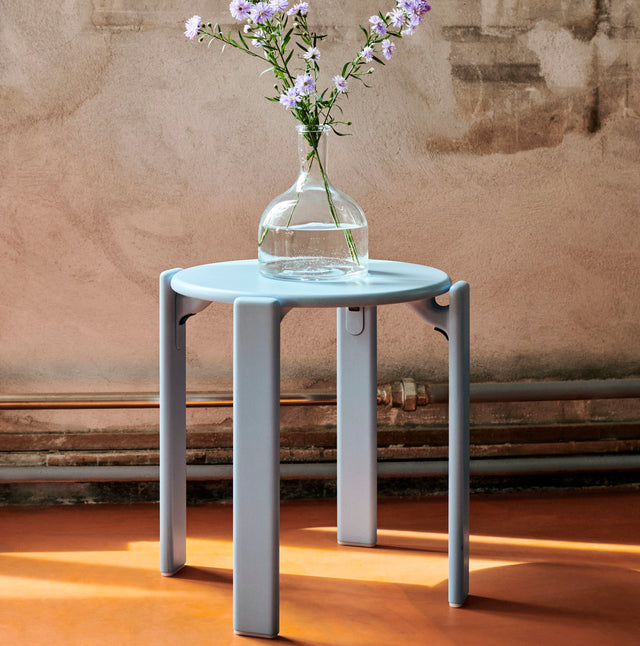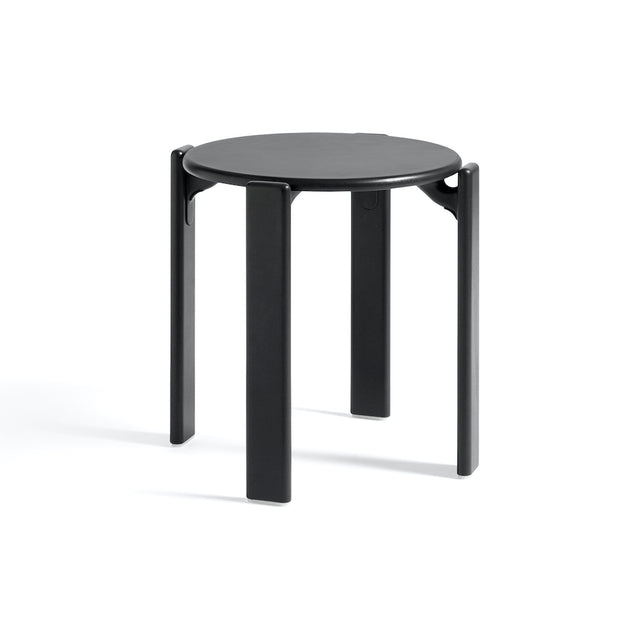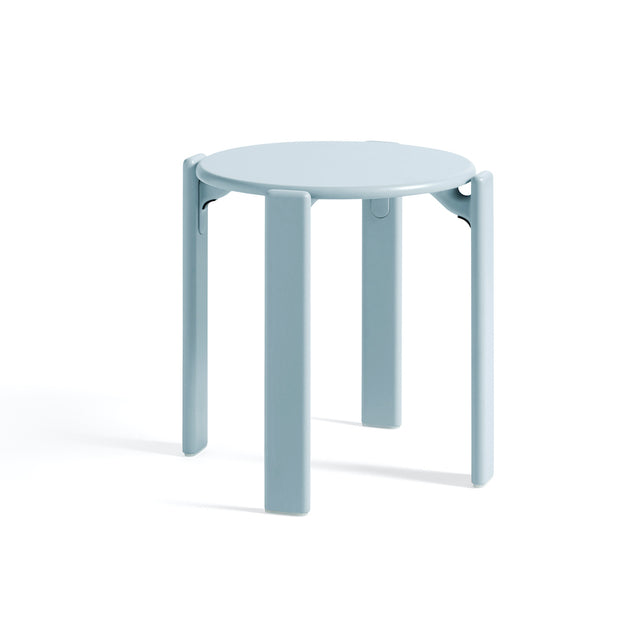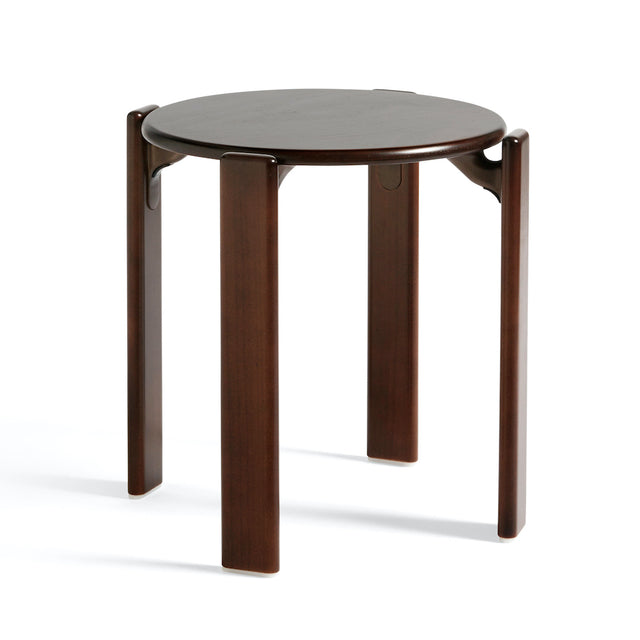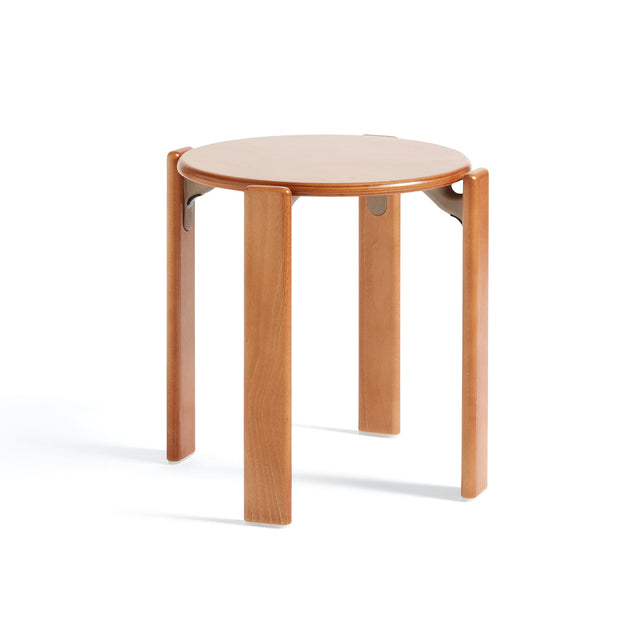 by HAY
Stool Rey Stool - stackable stool
Design: Bruno Rey for Dietiker in collaboration with HAY
A design classic is back on the market thanks to HAY. The iconic designer stool REY is a design icon of the 70s and is now experiencing a renaissance as dining room furniture.
Based on the original Rey collection created by Swiss designer Bruno Rey in 1971, HAY has teamed up with Dietiker to re-launch the Rey Stool. With its distinctive rounded edges and curved edges, it was the first stool to be patented with Dietiker's unique screwless wood-to-metal connection and has gone on to become one of the most successful Swiss furniture pieces of all time. Its solid construction, sturdy material and stackable design give it a timeless quality that makes it suitable for use in a variety of domestic, public or business settings.
The iconic stool has been modified in new dimensions and material combinations to meet modern lifestyle requirements. Made of solid wood, it is available in the original colors as well as in new shades selected by HAY.
The stackable wooden stool is a stylish piece of seating furniture and fits into any modern interior.
The series also consists of a dining chair , dining table and coffee table .
Dimensions:
Ø 46.5 X H 46
Seat height: 46 cm
Material: beech with water-based varnish.
Price incl. statutory VAT.
Free shipping!
Delivery time approx. 10 days.