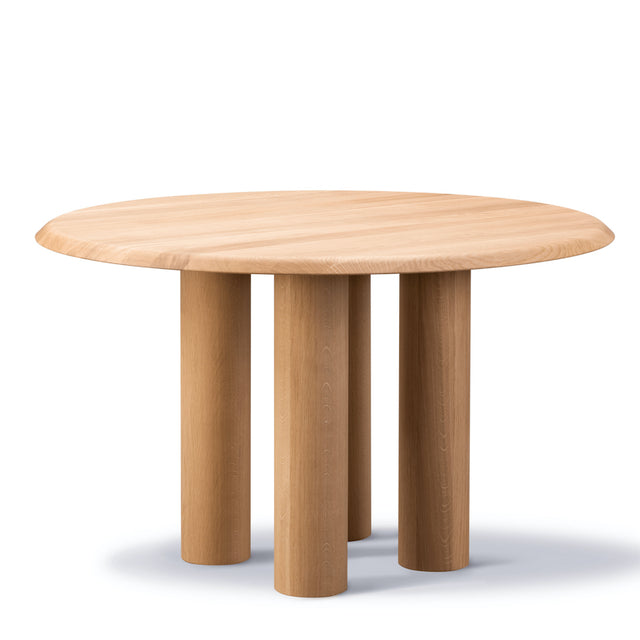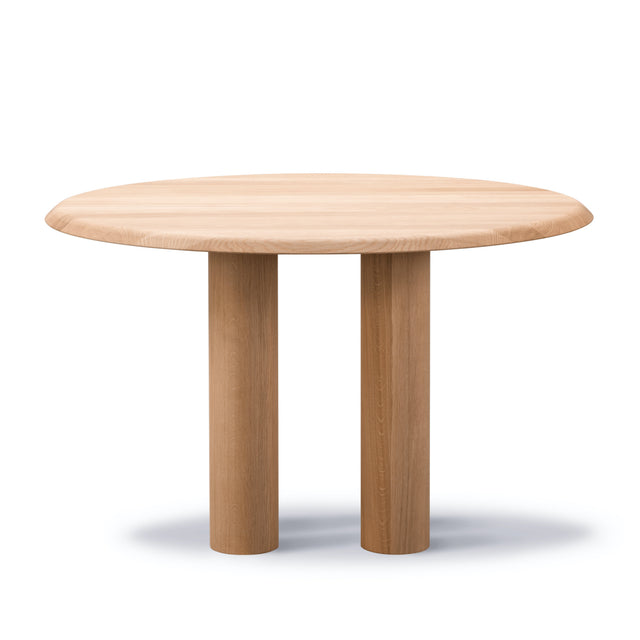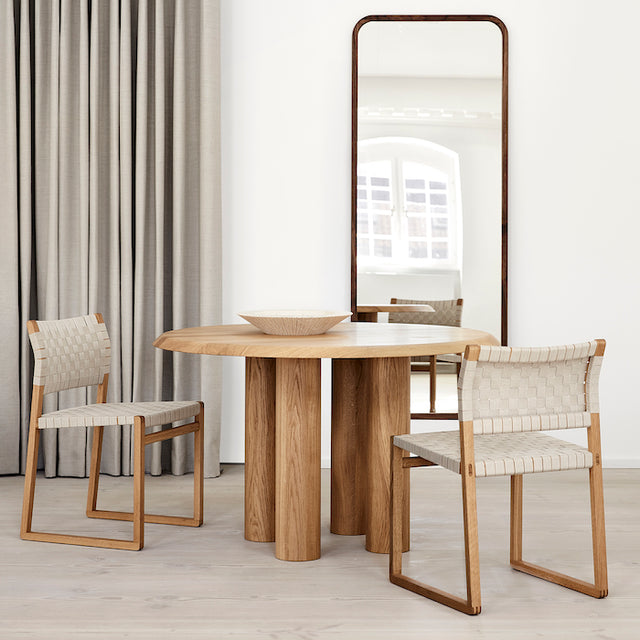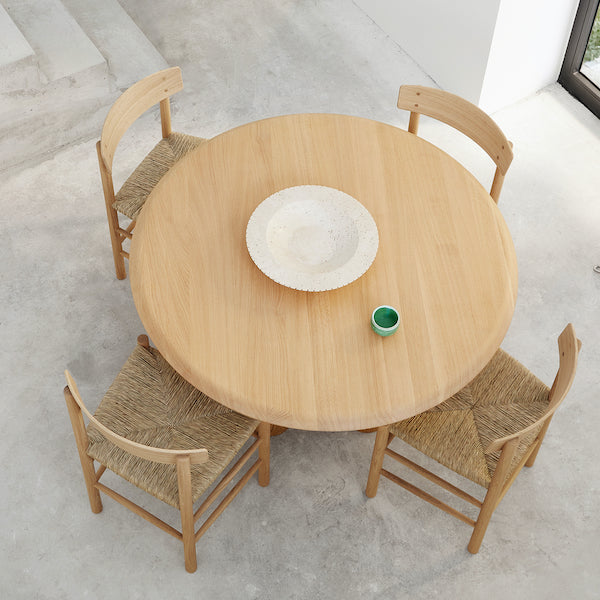 Design: Maria Bruun for Fredericia
The Islet solid wood dining table is a precise design with a strong identity, based on a simple construction where details are kept to a minimum. It's an approach that reflects designer Maria Bruun's sculptural minimalism.
The round shape of the table is modern and timeless and is currently very trendy.

The large dining table, which is made of solid oak and finished with a natural light oil, looks very elegant and classy in every dining room. Oak is a Fredericia Furniture signature material, valued for its warmth and durability.
The round wooden dining table is a stylish piece of seating furniture and fits into any modern interior.
Dimensions: Ø 120 X H 73 cm
Weight: 54 kg
Material: Solid oak wood with a light oil finish

Price incl. statutory VAT.
Free shipping!
Delivery time is about 6 WEEKS.
This item is made especially for you and is a one-off. Exchange and return are excluded because it is a one-off production.