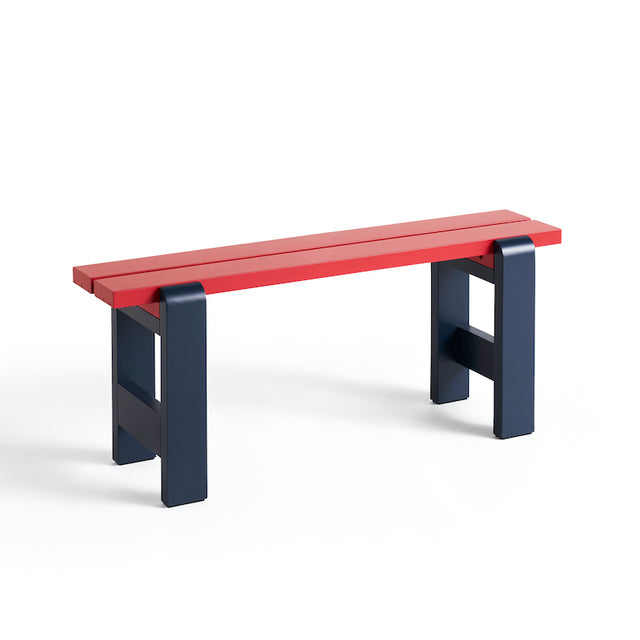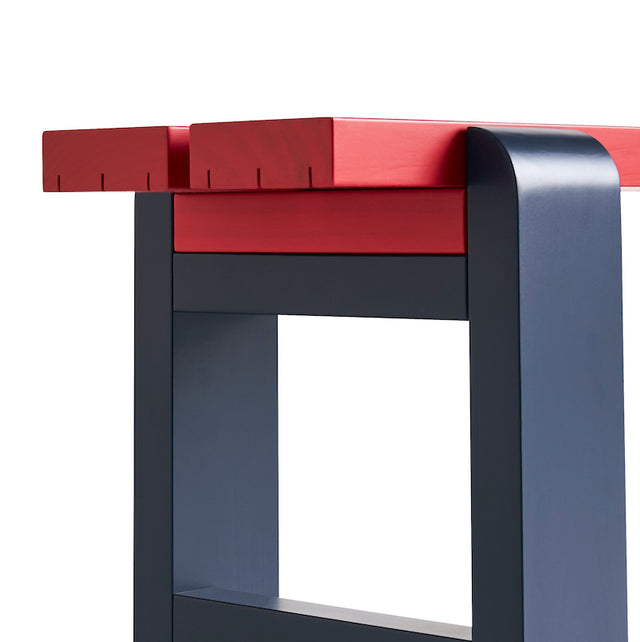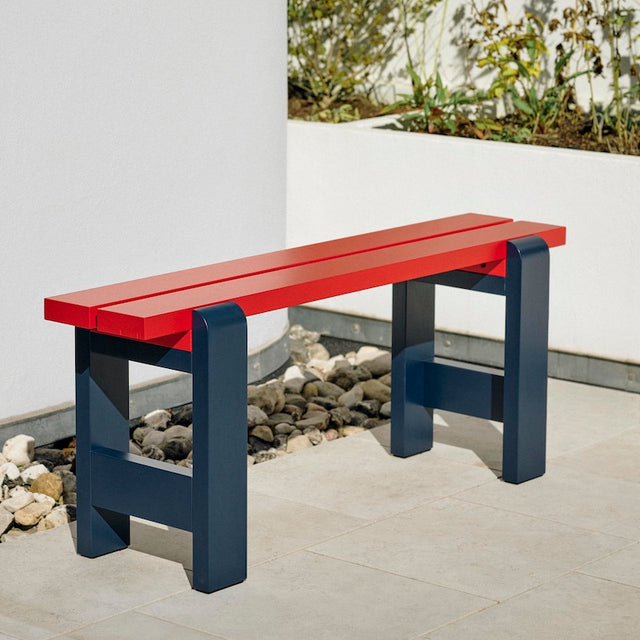 by HAY
HAY Weekday Bench - wooden bench blue/red
Design: Hannes and Fritz for HAY

Hannes & Fritz's Weekday Bench was inspired by their impromptu solution to the lack of seating at a dinner party. Maintaining the original idea of ​​bringing people together, the Weekday Bench combines a solid, robust presence with softly rounded connections, conveying a sense of warmth and familiarity that encourages shared dining and a convivial atmosphere.
With the same simple construction as the classic picnic bench, it is made from strong, durable pine boards that will patinate beautifully and last for many years. The strong yet universally appealing character of the Weekday Bench combined with its water-based, weather-resistant finish makes it suitable for outdoor use in a wide variety of settings, from cafes and public parks to private or shared gardens.
For additional comfort, the benches can also be supplemented with seat cushions in selected fabrics.

Size:
H 45 XL 111 X D 23
Seat height: 45 cm
Material: solid pine wood, varnished.
Price incl. 19% VAT
Free shipping.
Delivery time between 1 to 3 weeks.