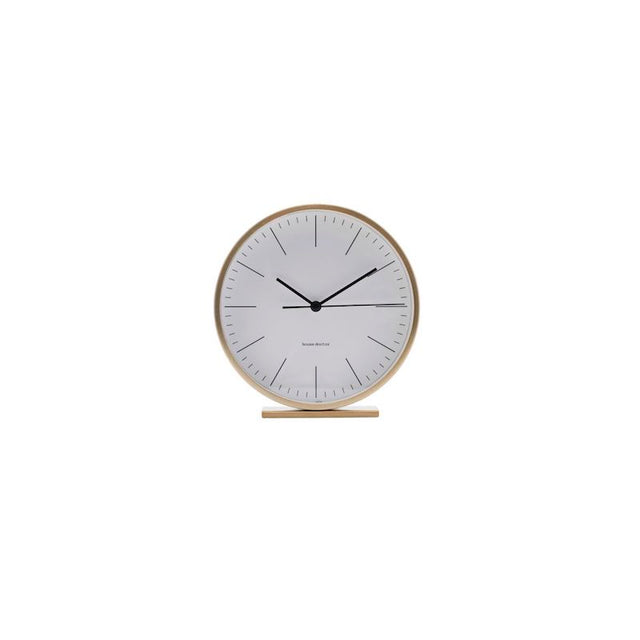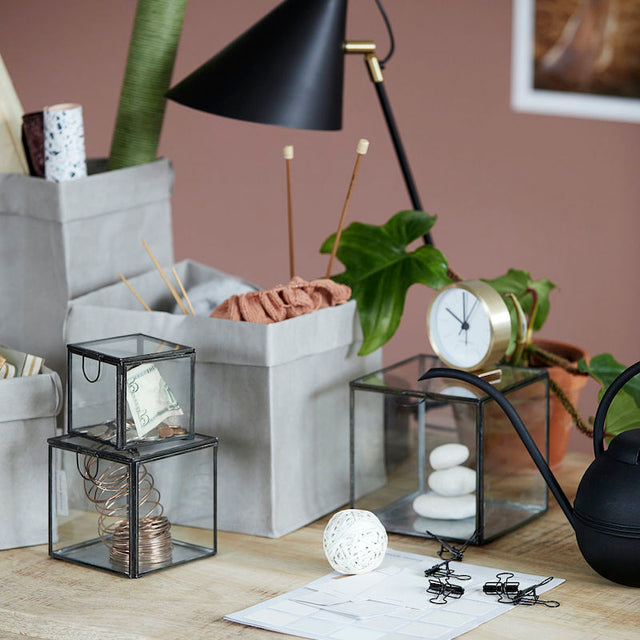 Design: House Doctor
With Le from House Doctor you get a functional and decorative alarm clock that helps you keep track of the time.
The alarm clock has a simple and elegant design in a pretty golden color scheme that gives a warm and cozy mood and fits into almost any interior. Place the clock in a prominent place in your interior – but don't have to commit yourself as it's easy to move. The alarm clock has a diameter of 9.2 cm, which makes it the perfect detail on the bedside table in the bedroom
Dimensions: Ø 9.2 cm, D 2.5 cm
Material: aluminum, glass, PVC, plastic
Batteries are not included.
Price incl. statutory VAT plus shipping
From an order value of 59€, delivery is free of charge!
Delivery time immediately up to 3 days.