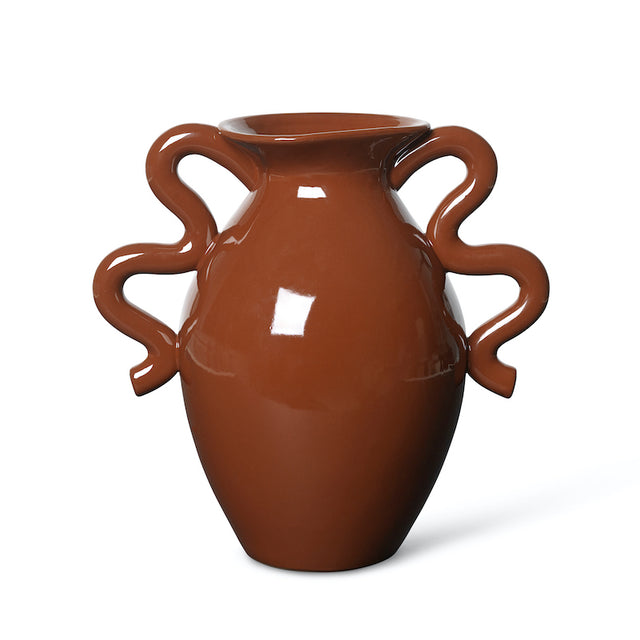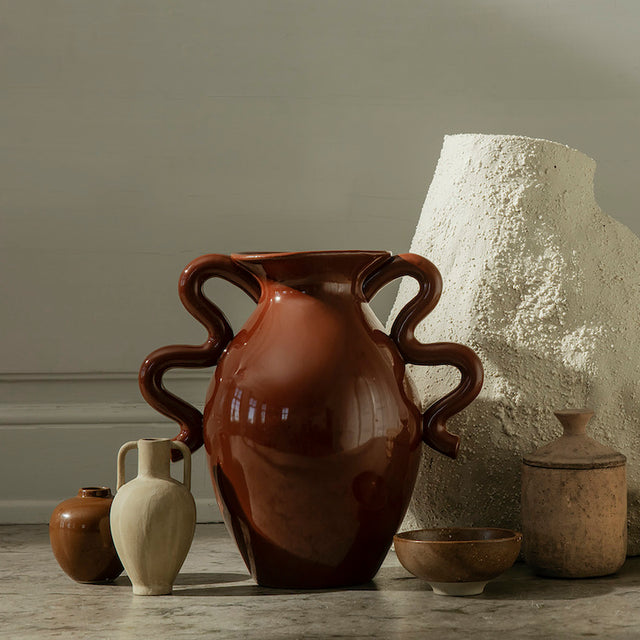 by fermLiving
Verso Table Vase Terracotta - ferm LIVING
Design: ferm LIVING
Reminiscent of classic shapes from traditional pottery, the Verso table vase features an irregular, feminine shape and two distinctive and artistically curved handles that add a modern twist to the otherwise timeless design.
Fill them with your favorite flowers or let them speak for themselves as signature beauty. The flower vase is a great object for interior design and a beautiful decorative object for the home.
The ceramic is glazed, which makes the surface of the ceramic vase for flowers look very elegant and decorative.
Size: W 27.5 x H 27 x D 18 cm
Material: ceramic, glazed earthenware
Colour: matt white-grey, glossy brown and blue
Price incl. statutory VAT.
Free shipping!
Delivery time immediately -7 days.