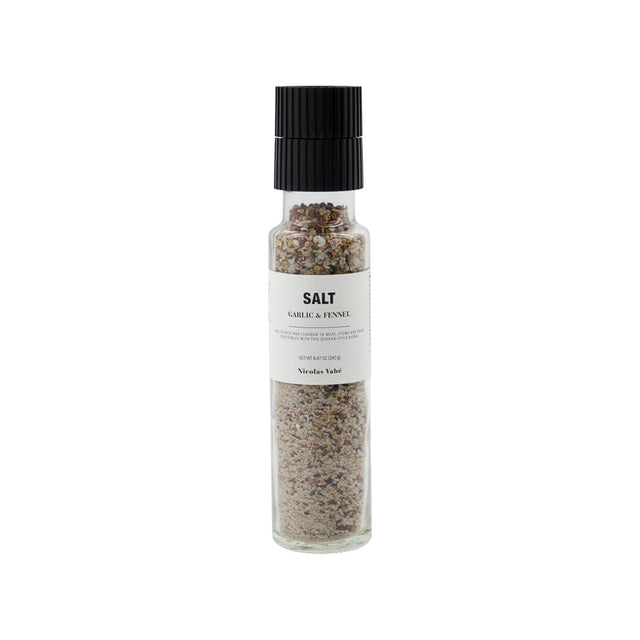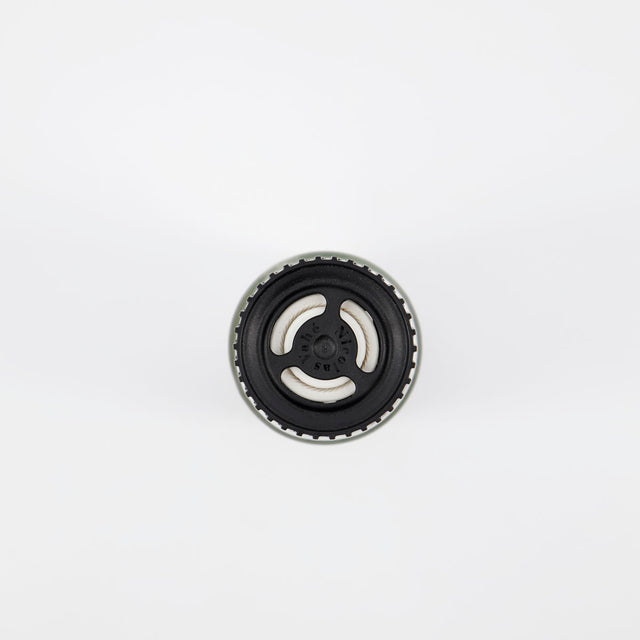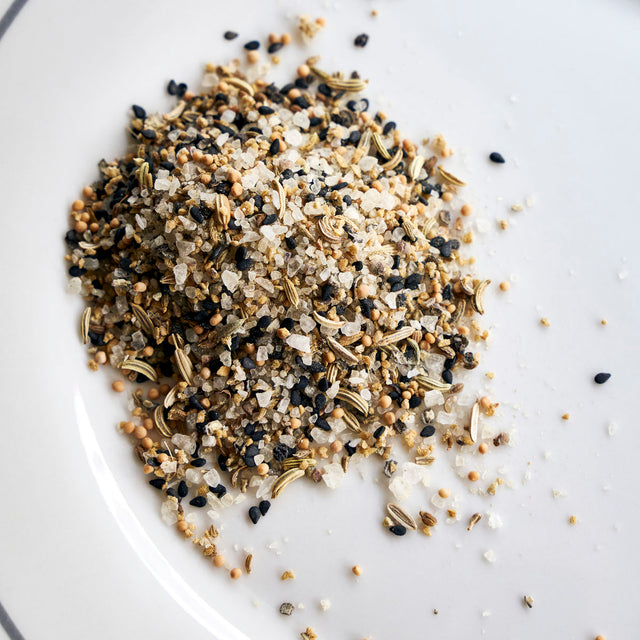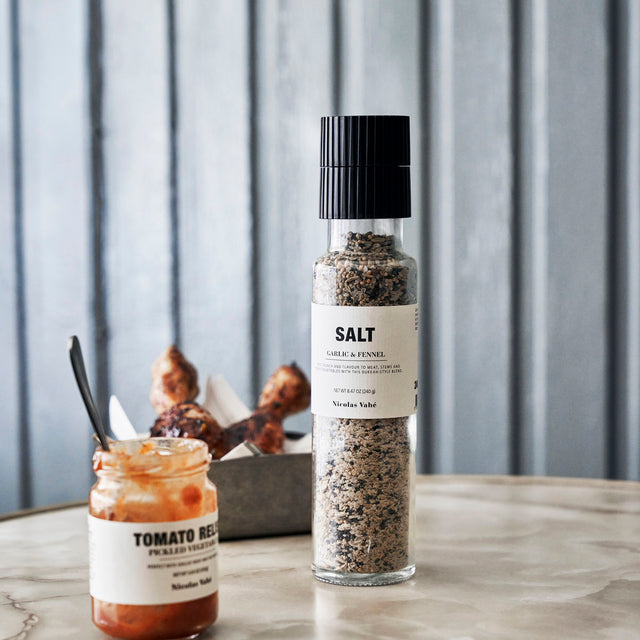 Transform your soups and stews into culinary delights with this garlic and fennel salt. Hints of black pepper, aniseed, ginger and lemongrass complete this salt in an exotic and interesting way.
You can even use the seasoned salt as an alternative to the oriental spice mix Dukkah, which will liven up any recipe. The salt mill is equipped with a ceramic grinder that finely grinds the salt and spices. This releases oils that add flavor to your dishes.
Ceramic grinder, refillable
Synopsis:
Salt 70%, black sesame seeds, yellow mustard seeds, garlic granules 5%, black pepper 4.5%, fennel seeds 2.5%, aniseed 2.5%, lemongrass powder, ginger powder.
The products of the French brand Nicolas Vahé have become real classics in the kitchen. Regardless of whether you use the products during cooking or to taste - the fine selection of spices gives your dishes a fine and elegant touch. Surprise a dear gourmet with these spice mixtures and fine appetizers from Nicolas Vahé for holidays, a special occasion or just because.
Price incl. statutory VAT plus shipping
From an order value of €59, delivery is free of charge.
Delivery time immediately - 3 days.