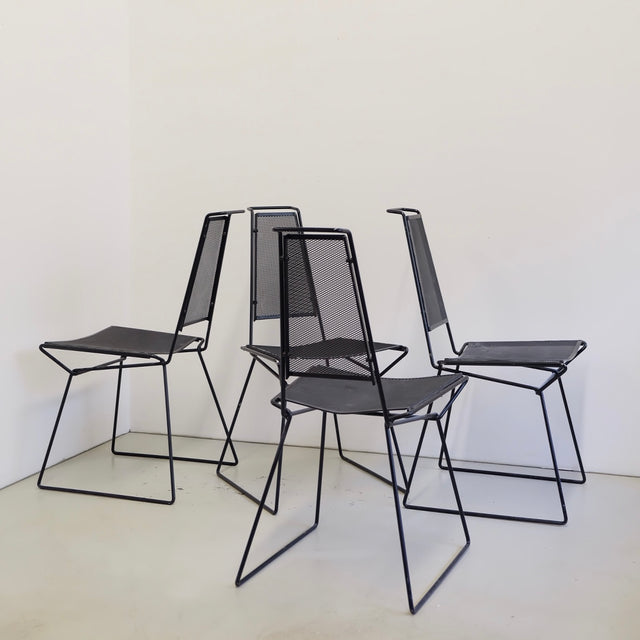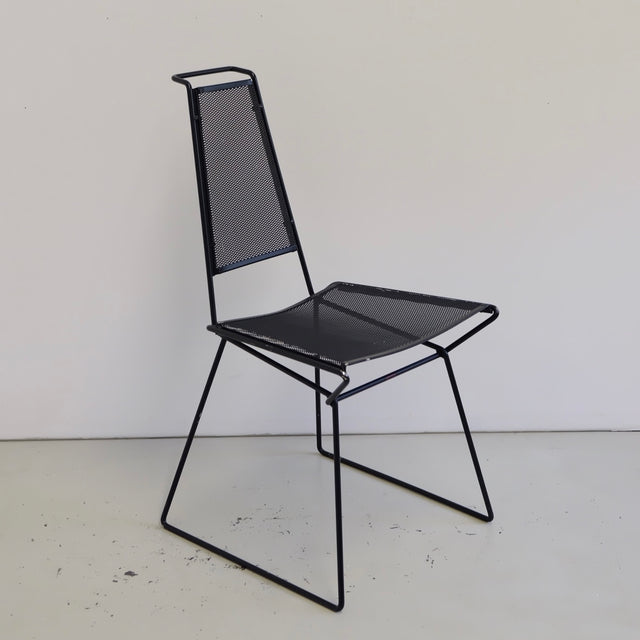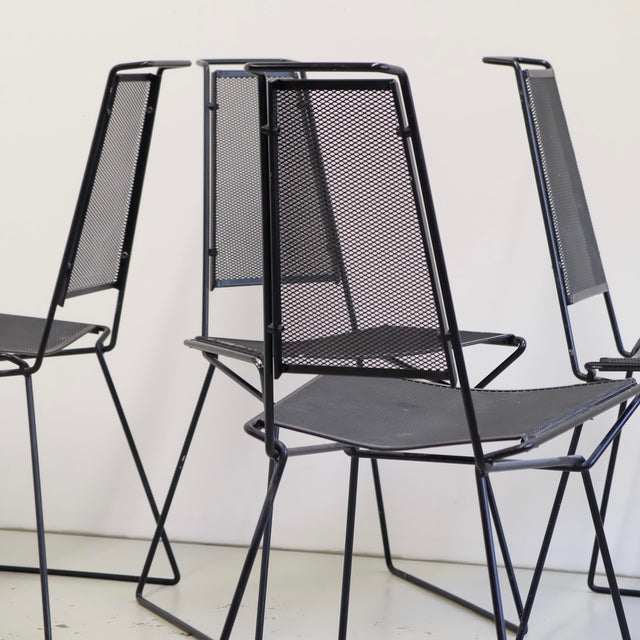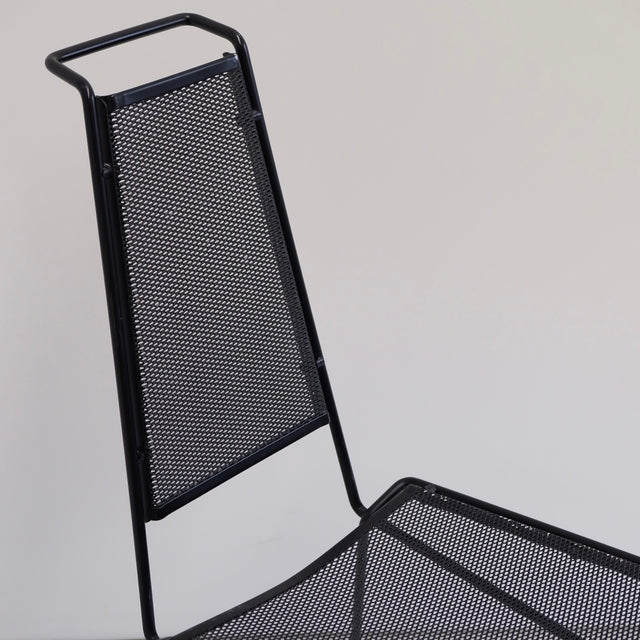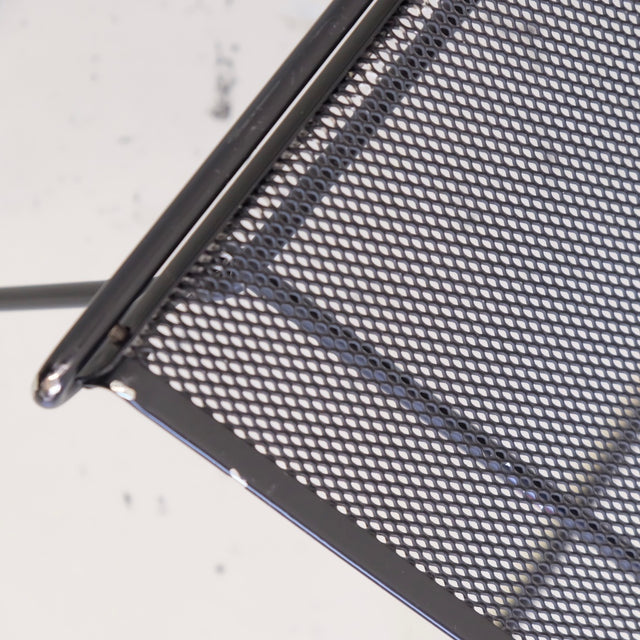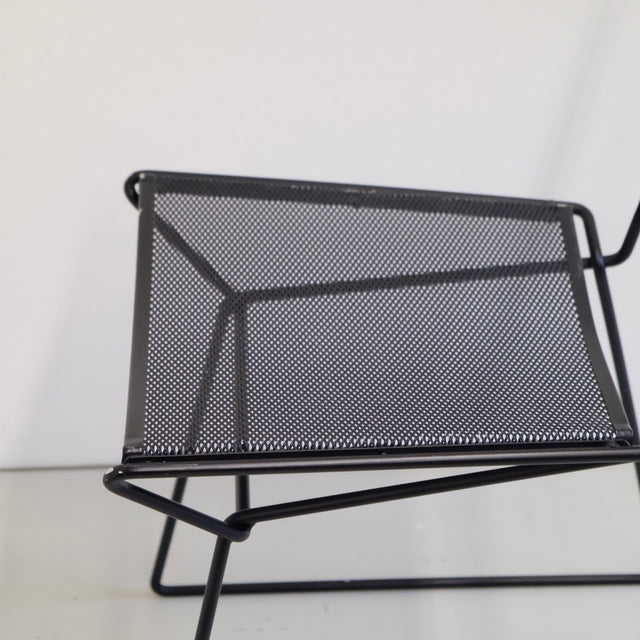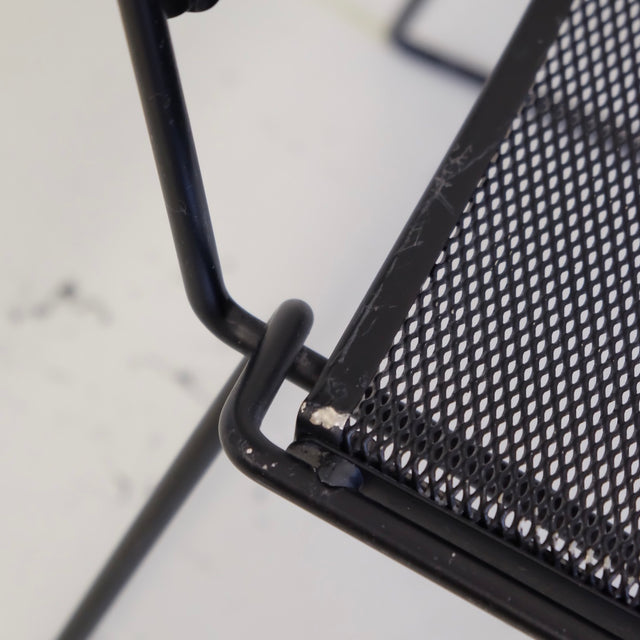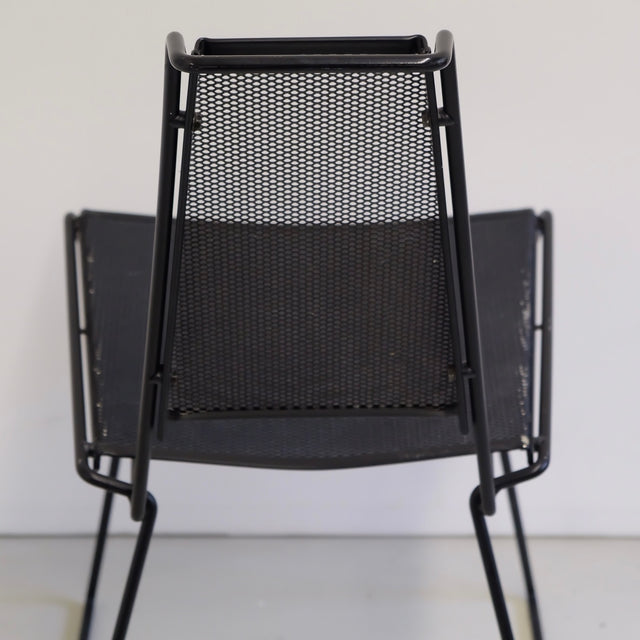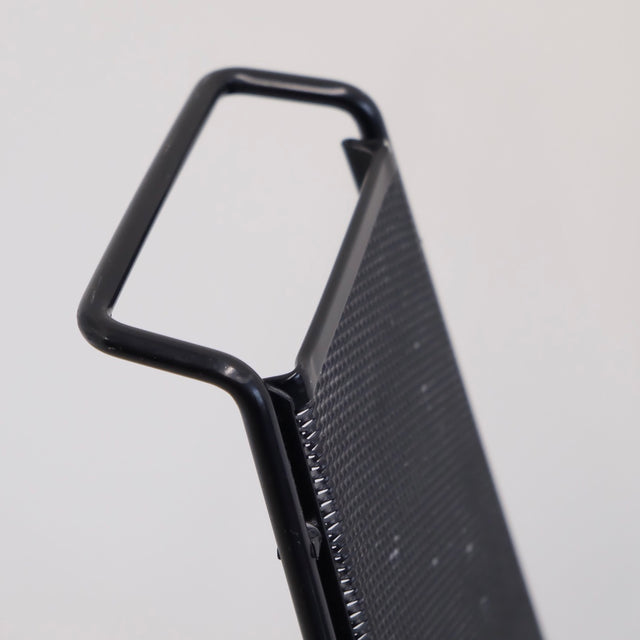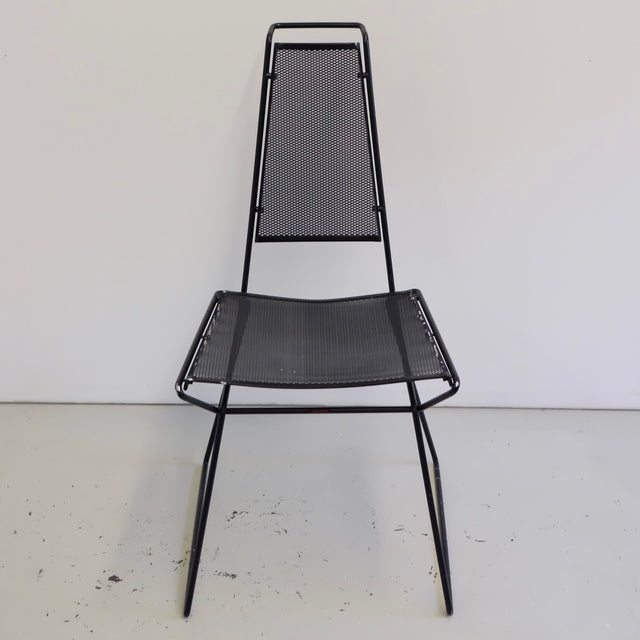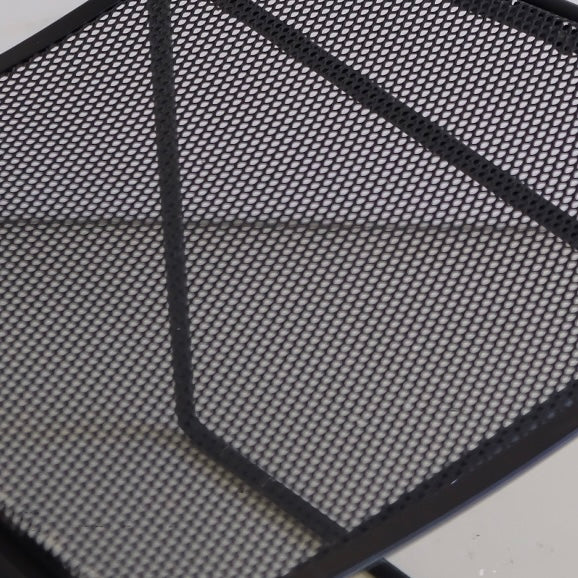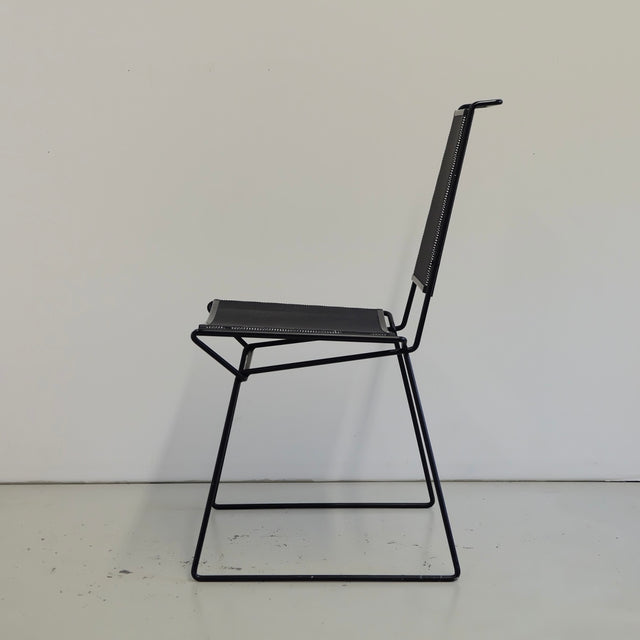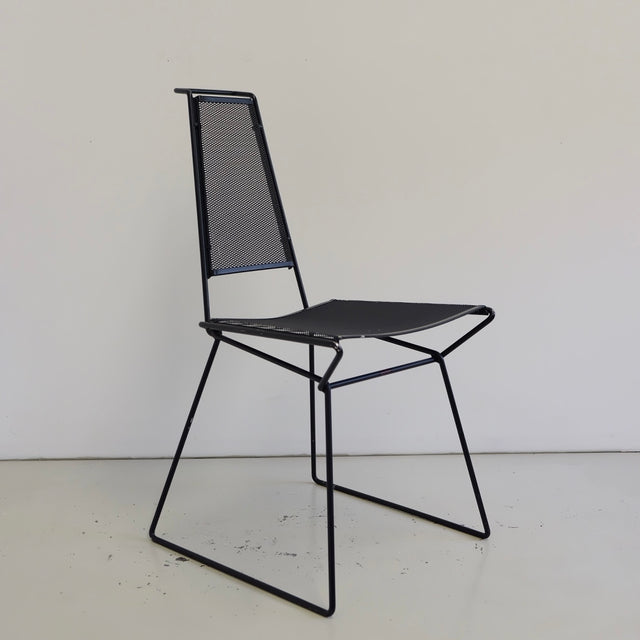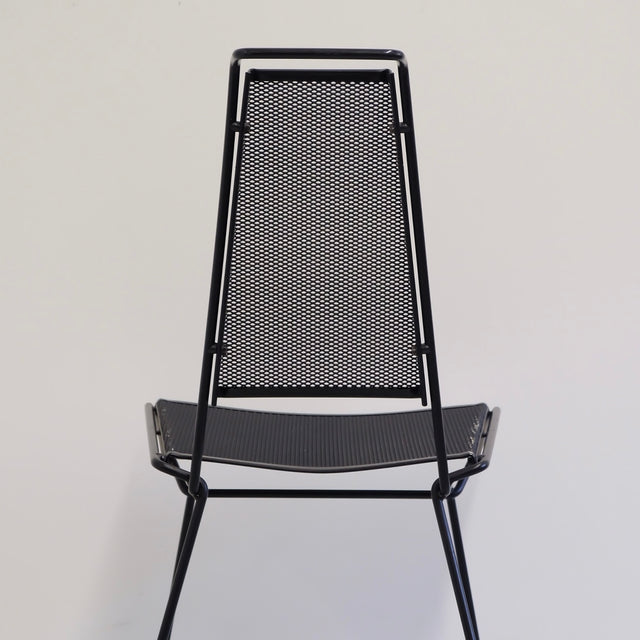 This very rare metal chair is an icon of 80's pop culture. The robust and stylish dining room chair impresses with its very good workmanship. The chair is made of round rods and the black perforated metal gives the seat and backrest an architectural character.
Rolf Rahmlow's furniture from the 1980s shows the lifestyle of an entire decade. Today, Studio Rahmlow Design is the second generation to produce the iconic furniture.
Dimensions: H 89cm, W 45.5cm, D 50cm
Seat height 47cm
Age-related signs of wear. Partial color abrasion. Original brand label available.
Price incl. VAT (if applicable)
Differential taxation according to § 25a and § 25 UStG
Free shipping.

Delivery time immediately up to 7 days.