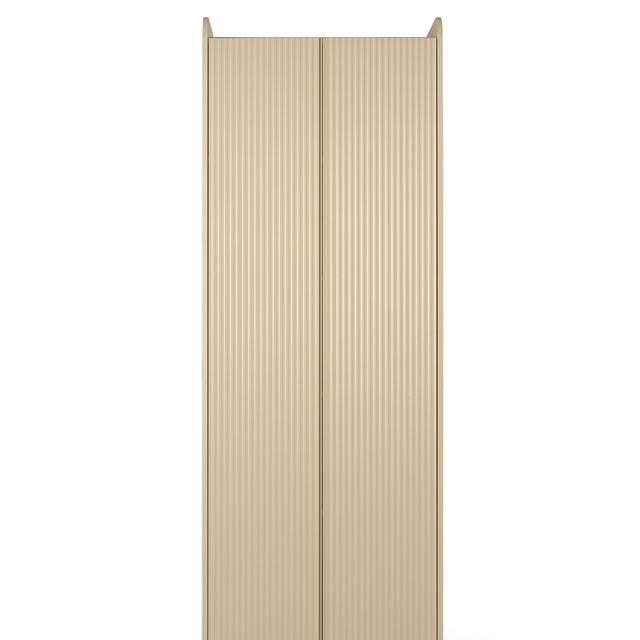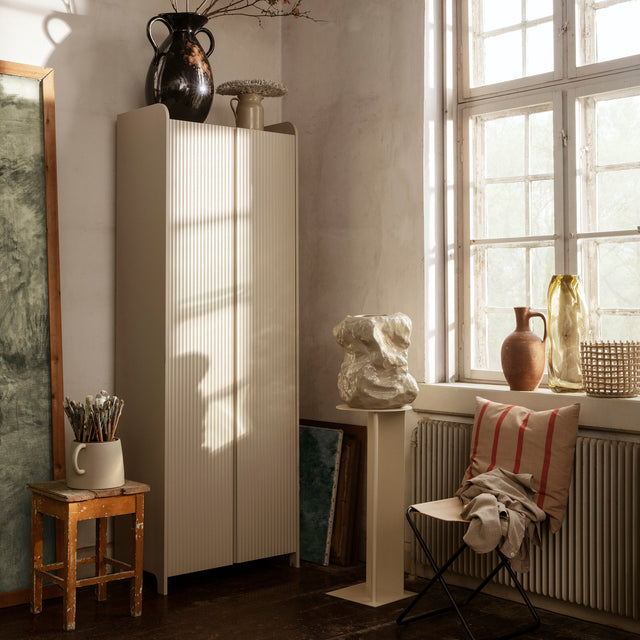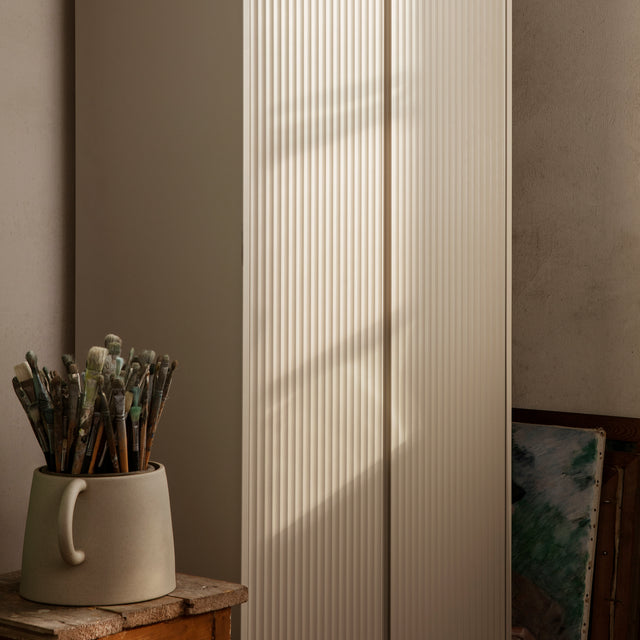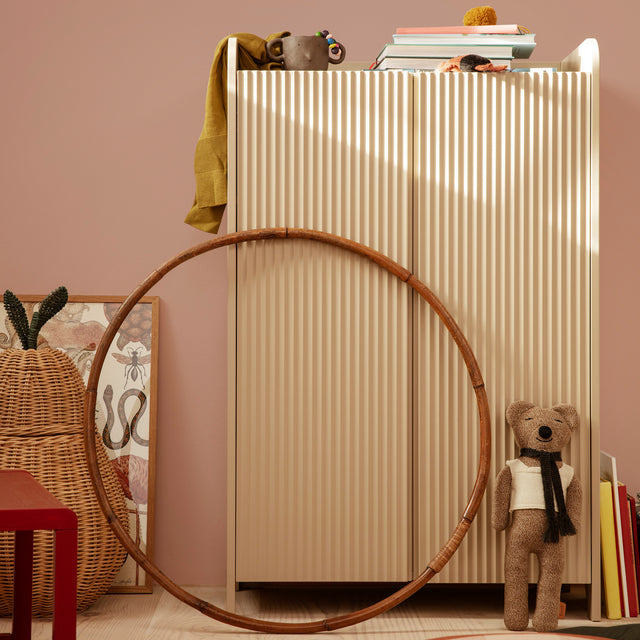 Design: ferm LIVING
The Sill cabinet is a small but fine storage solution. The name Sill derives from the French sillon, which means "groove" - ​​and grooves also adorn the doors of the Sill wardrobe. You can use this tall cupboard in the children's room, in the hallway, in the bedroom or for storage purposes in the office, because the shelves inside are high enough for folders and files. In addition to the arched doors, the rounded corners also contribute to a playful expression that is characteristic of Sill design.
You can also use the Sill wardrobe as a wardrobe for folded laundry.
Size:
W: 70 x H: 200 x D: 40 cm
Material:
Lacquered MDF board with carved doors
Care Instructions: Wipe clean with a damp cloth
Price incl. statutory VAT.
Free shipping!
Delivery time 10 days.
Attention forwarding agent! The goods are delivered to the curb. Carrying aids for delivery must be organized independently!
The color corresponds to the very strict EN 71/3 2019 standard. The furniture thus carries the highest security when using the furniture in the children's room or the apartment. Since the furniture is newly produced and shrink-wrapped directly, a slight odor may arise. This disappears after a short time and is harmless to health.